This Week from AWAI …
Want to Make a Living as a Writer — (But not sure what to do?)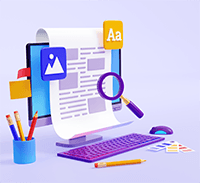 Good news …
You can "sidestep" your way to the writer's life.
There's a specialized, in-demand skill that lets you …
stay out of the spotlight,
earn up to six figures, and
quickly find great clients …
… ALL without writing a single word of original copy!
What is it?
Click Here To Find Out
Now Accepting New Members
Ready to claim the ultimate "YES" writing career?
Yes! Take charge of your projects. (Goodbye, bosses!)
Yes! Schedule your day as you see fit.
Yes! Work from the comfort of home.
Yes! Give yourself a raise every month.
Yes! Take a vacation whenever you please.
Yes! Be there for the moments that matter.
Thousands of others have already done it. Now it's your turn.
Claim Your Freedom Now
Jump to a Category:
Bestsellers
Copywriting
Niche Copywriting Markets
Business-to-Business
Web Writing
Publishing
Home Businesses
Business Building
Graphic Design
E-Books and Special Reports by AWAI