Tap Into Your Fantasy World
and Write a Bestseller This Year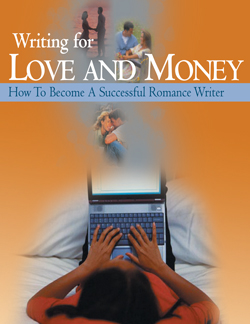 Now you can propel yourself into the most exciting career out there. AWAI has assembled a top-notch team of published authors and industry experts who are ready to show you how to write a bestselling romance novel.
Writing for Love and Money: How to Become a Successful Romance Writer shows you how to make your writing irresistible to publishers and readers. Our pros write for all the major publishers, including Harlequin, St. Martin's Press, Signet, BET, Topaz, and more. Together they've published over 70 books, with four million copies in print.
In this program you'll learn how to …
Hook your reader from the first sentence: Check out the examples of great first lines … discover exactly what makes them great … then write your own!
Use this amazing "trick" to get your first three chapters written — fast! (The beginning is often the hardest part — unless you have these excellent secrets.)
Make your audience — and your publisher — love you with these themes and storylines that work time and time again!
Create dynamic characters: A compelling character can drive an entire series. (We'll walk you through everything, from the way they might dress to their deepest dreams and fears.)
Avoid first-time blunders. All of the pros have made them, so learn from their mistakes, and find out how to transform a sagging plot into a taunt, energetic story.
Write a sure-fire ending that will satisfy your reader, and maybe make her a fan for life! Check out these no-no endings — and then try these hard and fast rules for an ending that will leave your reader breathless and ready for the next novel.
By the time you're through with this program, you'll have a complete, compelling, and saleable romance manuscript with your name on the cover ready to present to the market!
Writing for Love and Money: How to Become a Successful Romance Writer: $249.00
For More Information, click here …