With AWAI, You Have an Entire Team Cheering You On — Delivering World-Class Copywriting Training with Heartfelt Support
Yes, we're all here to support YOUR SUCCESS in one of the best, most lucrative careers in writing: direct response copywriting.
No matter what you want to achieve as a copywriter, you'll find that the entire AWAI team is passionate about helping you make it happen. As our Executive Director Katie Yeakle often says, "We measure our success by YOUR success."
Get to know our team here. We look forward to meeting you online, on the phone, or in person at one of our copywriting training events.
Meet our Executive Team
Katie Yeakle

Executive Director and Co-Founder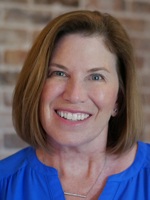 Hi. I'm Katie Yeakle. As one of AWAI's Co-Founders, I've been around since our beginnings in 1997. (We have a great "how we got started story" which I'm always happy to share … especially over a cocktail!). In the 20+ years since we started asking, "Can You Write a Simple Letter?", AWAI has had a bigger impact on the industry and has changed more lives for the better than we could have ever dreamed.
And, for me personally, being part of this always evolving organization, made up of smart and fun and caring people … where we start each meeting with "how can we help our members get more, do more, be more?" … has given my life purpose, drive and so much fulfillment. Prior to AWAI, I held just about every job within a direct marketing publishing company … from proofreader (not my strong suit!) to fulfillment manager to publisher. (Trivia: my first interview after graduating from the University of Florida 30+ years ago was with Mark Ford, who hired me as a copyeditor. He was the company's editorial director at the time.) When I'm not AWAI-ing, I'm enjoying life with my husband Alan and our Goldendoodle, Billie.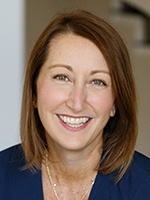 Rebecca Matter here — copywriter, marketer, FSU alum (Go Noles!), mommy of two, and wife of the most supportive man in the world. He makes my version of the writer's life possible. I've spent the last 19 years as a direct-response marketer in the publishing industry, and my superpower is getting writers — really anyone — unstuck. I'm a big believer in going after the things you want in life, and also believe the things in life that scare you the most are usually the things worth doing.
I'm a lover of all things AWAI … I love the company, love the team, love our members, and love what I get to do each and every day. Yep, I'm one of "those" people. But I LOVE AWAI! (I see a bumper sticker in my future.) I basically spend my day helping writers live the life they've always dreamed of. That's my job! So whatever you need to succeed … whether it's a hug, a high five, or a kick in the pants, I'm your girl.
Jaclyn Mehler

Chief Business Officer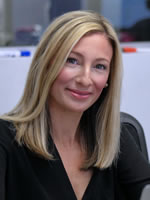 Hey! I'm Jaclyn, but I'm mostly known around the AWAI offices as Jax. And at home as "Mommm!!". My husband and I live in Orlando with our two AMAZING little boys; with the occasional help from Mickey & Minnie … and an iPad, sorry not sorry?
I joined AWAI back in 2006 as a Member Services rep and quickly realized the pure magic that is AWAI. There's no greater more rewarding feeling to help our members get closer to achieving their dreams, goals and living their ultimate writer's life … I knew then, I was a lifer!
I later joined the marketing team and became a sponge soaking up everything and anything I could learn, helping to create new marketing channels, new product divisions and develop relationships with experts in the industry. I then took over the Marketing Department, hiring, training and managing a talented team of individuals promoting our programs. Throughout my career I've had the great pleasure of working alongside my mentors, AWAI's CEO, Katie Yeakle and President, Rebecca Matter learning every aspect of this business.
Recently named, AWAI's Chief Business Officer, I oversee the priorities of the company … offering clear communication and direction so that all teams are working towards the same goals. In my spare time you'll find me singing, swimming, binge-watching anything Real Housewives (my guilty pleasure!) and spending time with my boys!
Josh Titcomb

Chief Technology Officer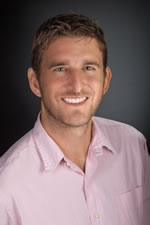 Hi, I'm Josh. I was born here in South Florida, and only strayed as far as Gainesville, where I majored in Systems Engineering at UF before returning to my hometown. My favorite thing to do is to tag along with my wife, son and dog on their adventures, and pretend that I'm as outdoorsy as them. I also enjoy playing guitar and basketball. At AWAI I do all the computer stuff that makes people throw up their hands and say "never mind" when they ask me what I do. I've been here over 15 years. I love all the different challenges, and along with everyone else here, I really love hearing the success stories from people who have used our company to make their future into what they wanted it to be.
Meet our Member Success Team
Shantek Adams

Member Success Manager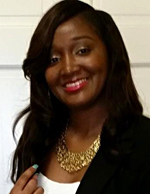 Hi — I am Shantek, I was born and raised in South Florida, I moved to Michigan for a little while, but came back home (there's no place like home)!
My favorite thing to do is to spend time with my son, who I affectionately call "Pooh bear" … warning, only I am allowed to call him that.
I enjoy travelling, reading and cooking/baking.
I joined the AWAI family as a Member Services rep in 2015 and realized I had found my forever home with this company. I love helping people and AWAI allowed me to do this every day. I get so much joy out of helping our members grow as writers and achieve their writing goals. I love celebrating their wins with them!
I recently became the Manager of the Member Success Team and love every second of it. I love training new reps and watching them grow within their roles. My day is always different and there is always a new training document to create or more training opportunities to take advantage of … I love it!
And I get great satisfaction when our members tell me how good their experience was with one of the Member Success team members!
Barb Hume

Guidance Representative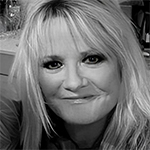 I'm Barbra Hume, and I've spent more than 14 years making sure members here at AWAI receive the ultimate member experience. I've recently transitioned from Director of Member Success to Director of Premier Memberships — where I'm able to continue assisting members with anything and everything. No day is ever the same! Being part of such a passionate group of players here at AWAI is a huge plus, however being hands on in helping members grow and develop their writing careers is priceless.
I started my life in NJ, went to college in NC, decided to give the FL beaches a try (for 14 years) and now I'm checking out life in the Colorado Rockies. With 2 older children living on their own — and 'rockin' it, and one in his last teen year apprenticing as an electrician and lovin' it — and me engaged to a man I reconnected with after 35 yrs., I truly feel blessed.
Eric Schlosser

Guidance Representative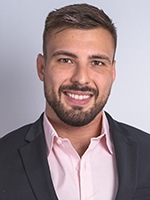 Hey! I'm Eric. AWAI's Guidance Representative. I was born in Vitoria, Espirito Santo, just southeast of Brazil. Moved to sunny south Florida around 16 years ago and I've been living here with my family ever since. I went to Palm Beach State College for my Associates Degree. I'm a huge sports fan. I've also dedicated most of my life to practicing a martial art called Brazilian Jiu Jitsu, which I fell in love with since day one and I currently hold the highest rank of black belt.
I first joined AWAI in the fall of 2019, as part of the Guidance Team. I've had the pleasure of working with so many amazing co-workers. My role as a Guidance Representative is to help members become successful; and I do that through guidance calls and membership support.
I'm thankful for the opportunity to be part of the AWAI family. Looking forward to learning and growing with the help of all of my "Rockstar" co-workers!
Jessica Garza

Member Success
Hello — My name is Jessica. I was born and raised in Northern Kentucky but moved to Florida after I graduated with my bachelors in English Lit from NKU in 2016. I got lucky and found AWAI soon after making that big move and I cannot express how much I love working here.
In my down time I love to read (I read a bit of every genre but my go to is fantasy). I love to watch wrestling with my amazing husband — and we love to attend live events when we can. I get outside every single day by taking my dog on a walk so we can enjoy the outdoors and reconnect with nature for at least 10 minutes a day.
Most importantly I love working with our members to help them find their chosen path and start living that writer's life they've been dreaming of.
Shane Bennett

Member Success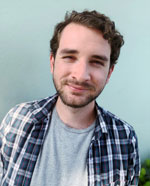 Hello, I'm Shane! I was born and raised in South Florida, and before joining AWAI I went to Full Sail University in Orlando, Florida where I graduated with a BFA in Creative Writing. I first joined AWAI in early 2019 and was living in Delray Beach, Florida at the time, where I was able to work out of the AWAI office and get to know so many of my wonderful co-workers! Since transitioning to remote work, I was able to move to Athens, Georgia in early 2021.
As a Member Success Representative, I'm here to help any members who reach out to us with questions or need for assistance. The few years I've been at AWAI have been incredibly full filling, both professionally and personally. I've even been utilizing AWAI's resources to learn copywriting myself!
I've played guitar since I was nine. I'm very outdoorsy (a bit of a beach boy in my Florida days, but more of a mountain man here in Georgia.) I go to lots of concerts, I'm obsessed with movies, I was involved with theater in high school. I usually have a beard, and yes, I am familiar with the cowboy movie (& book) Shane … in fact, I was named after it.
Anna Griffin

Member Success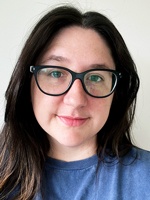 Hi — I'm Anna, and I am new to AWAI team! I was born in Memphis and raised in metro Atlanta where I lived for 21 years. In 2019, I moved to Montana with my boyfriend and our rescue dog, Zero. I love all things horror (from movies to books — everything), Icelandic post-rock bands, creating realistic drawings (mostly of people and dogs), and my comfort shows.
When it's not the dead of winter or the dog days of summer, I can be found hiking, exploring new places, and taking an excessive number of photos of my dog and nature. I have a personal goal of learning one new thing every day, and I'm especially fond of learning from other people. I am very excited to learn and grow with the Member Success team and with AWAI!
Khoraly Bernard

Member Success
Hello, my name is Khoraly and I am a new member of the member success team. I was born in New York but raised in Miami Florida and now reside in North Carolina. I attended college in Pensacola Florida where I studied Communication at the University of West Florida.
In my spare time, I enjoy spending time with my family playing board games as well as cooking and coming up with new dishes. Recently, I've picked up this new interest in gardening to enjoy fresh herbs and produce to cook with when coming up with new recipes.
I enjoy helping people and am beyond excited to be a part of such an amazing Team!
Meet our Marketing Team
Sandy Franks

Copy Chief, Director, Editorial and Copy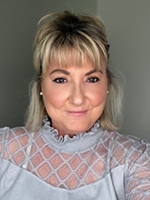 Hi, I'm Sandy Franks. Although I officially started with AWAI last year as Copy Chief, I've been a fan and admirer of AWAI for years. I've been in the direct response marketing field for over 28 years. Last year I retired from Agora, Inc., the largest newsletter publisher in the country. That's where I cut my teeth so to speak on marketing and copywriting.
Now I'm able to bring those years of experience to AWAI, working with their already talented team of copywriters and marketers. My children are all grown up (well I like to think so) and my husband Mark and I are empty nesters. But we're filling the nest up with animals … right now we have 2 cats, 2 dogs and a new puppy is joining us in a few weeks. Some people say we're crazy for having so many pets. I'm a little worried they might be right.
Alexis Trbovich

Director of Lead and Conversion Marketing
Hey there, I'm Alexis Trbovich. I'm a South Florida native and Florida State University graduate. I currently have the pleasure of managing our Acquisition marketing efforts here at AWAI.
With a 20+ year career in digital marketing, I've seen the industry change a lot throughout the years while managing everything from SEO and paid search, to email marketing, display marketing, and even web design. I'm thrilled to apply my knowledge while continuing to learn and grow with the help of an amazing team.
As giant kid at heart and lover of pop culture, you can generally find me watching movies, binging too many shows, roller skating, cultivating a small but respectable vinyl collection, and catering to the whims of a very small dog.
Lisa Bruette

Director of Email Marketing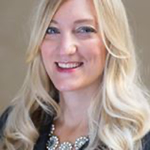 Hi, I'm Lisa Bruette. I live in Hagerstown, MD with my husband, two kids and whoodle. I've had the pleasure of being a part of the AWAI family and watching it grow for the past two decades. I originally came into the family from Agora as Early to Rise's marketing manager. (Thank you, Katie!)
I am naturally curious, seem to always question why/how things work, and love helping others. The combination of those characteristics is what I find so thrilling about direct response marketing. Direct response gives us a measurable way to connect with people and learn how we can best help them with new products or different offers to solve a problem. When successful, it compels someone to take immediate action and begin their customer journey with us. The best part for me is knowing it's the chance to make a positive change in their world.
Jessica Andrews

Backend Marketing Manager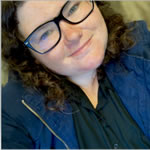 Hi, I'm Jessica! I'm a proud native of Delray Beach, Florida, though it took me moving away to become one.
The first time I ever left Florida was the day I moved into my dorm at Emory University in Atlanta, where I got my BA in English and Film Studies.
I decided Atlanta wasn't cold enough apparently, so I went to Syracuse University after that, and got my MA in Advertising. Even though I moved away, I could never stay gone for long, coming home every few months to visit my pets (two cats that I love maybe too much).
My hobbies include drinking too much coffee, planning unrealistic Walt Disney World vacations, calculating the likelihood of the Florida Panthers making the playoffs, and indulging in all forms of entertainment instead of sleeping.
Melissa Everett

Social Media Community Engagement Specialist
Hi — I'm Melissa. I grew up in Rochester, NY and relocated to South Florida in 2015. I earned my Bachelor's Degree in Media and Communications from Suny Old Westbury. I am a writer by passion and I have always loved the fact that AWAI believes in their members and encourages them to pursue a new life path.
Being with this company over the past 3 years has allowed me to assist writers of all experience levels and watch them flourish in their careers. Working with members across all of our social media platforms allows me to stay in touch and up-to-date and jump in to help, find answers, and make connections whenever possible. This is what makes me LOVE to wake up every morning and come to work.
Aside from writing, my other hobbies include traveling, playing and watching sports (Football is my favorite) and I also enjoy watching the Food Network and coining myself an amateur chef by association.
Molly Tropiano

Marketing Assistant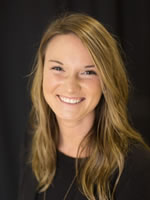 Hi there, I'm Molly! I currently live in the mitten state (MI) with my husband and my Sheltie pup, Cooper. When I am not at home, I enjoy trips to the Great Lakes, paddle boarding, traveling, hiking, biking, making pottery, spending time with friends and family, and drinking lots of good coffee.
I am passionate about the field of marketing and exhilarated by opportunities to apply marketing thinking creatively. To me, marketing is fundamentally about understanding your customers, informing them, and helping them to make the best possible decisions. I enjoy discovering what customers want and love helping others achieve their goals.
I joined the AWAI team in May of 2021, and I am so thankful to be a part of such a wonderful company that helps writers.
Meet our Events, Product, and Training Team
Jade Trueblood

Director of Training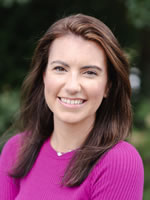 Jade Trueblood here! I joined the AWAI Family in January 2016 as the Events Manager aka helping Denise work her magic. It's very important to me to work somewhere I can make a difference, and at AWAI, your contribution and work every day means something. I get the greatest joy from hearing all our Member success stories, and there are so many success stories, so there is a lot of joy!
I have an extreme weakness for anything salted caramel and love a good winery. I'm originally from South Africa (I recommend Cape Town, if you're visiting); I came to the U.S. many years ago and immediately felt at home. I found an even more compelling reason to stay when I met my husband while working at a country club in North Carolina. We're now happily married, with a sassy baby girl, living in the Appalachian region.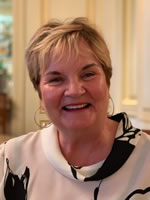 Hello, Denise Ford here. I'm the Dean of American Writers and Artists Institute. I've been affiliated with AWAI since 2003, working in a variety of capacities, including Product Manager, copywriting coach, Member Success supervisor and most recently as Conference & Events Director. Prior to joining AWAI, I had a career in education and management as Adjunct Professor, teaching fine arts and theatre courses at several colleges and universities. And before that part of my life, I was a successful theatre director for professional theatre companies around the country, including The Phoenix Theatre, Oregon Shakespeare Festival, Civic Light Opera, Playmakers Repertory Company, Weathervane Theatre and A Contemporary Theatre.
In my spare time, you'll find me meeting friends at our local green market, reading, taking afternoon naps or, most often, in my garden, weather permitting!
Pam Foster

Learning Chief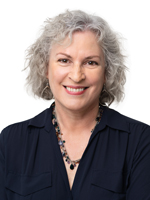 Greetings, fellow copywriters! I'm apt to burst into song at any moment, and I try to find the humor in most situations and make people smile. I became an AWAI member in 2005, when I learned about The Accelerated Program for Six-Figure Copywriting. Hooray! Finally, I could see a way out of corporate-cubicle-land and escape a life of cold Maine winters!
Since then, it's been my mission to be the best copywriter and web/SEO content writer I could possibly be — and this turned into a second mission to teach others how to live their writing dreams as well.
I joined AWAI full-time in November 2015. When I'm not creating training programs, teaching, speaking, and writing, I enjoy spending time with family, friends, and dogs, and pursuing hobbies (singing, movies, travel, trivia, knitting, hunting for mid-century modern treasures, and more). Now I divide my time between the sunny south (my home) and Maine (summers only!)
Jake Allen

Product Coordinator & Community Host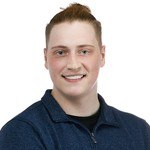 Howdy! I'm Jake. I was born in northern Kentucky, just across the bridge from Cincinnati, but since 2016 I have made South Florida my home! I attended Northern Kentucky University shortly before moving to Florida, where I now live with my beautiful wife and our amazing pets!
I am a huge sports fan, spending most of my free time watching all kinds of sporting events, but in particular pro wrestling, football, and basketball.
I'm not only proud but immensely thankful to be a part of the AWAI family. It is a true honor every day to contribute towards our mission to help so many people live their writer's life!
Valentina Peck

Project Manager
Hi! I'm Valentina. My journey as part of the AWAI team started in 2021; my background is in meeting and event planning so this is a perfect fit for my personality. I'm a social person and will happily strike up a conversation with a stranger to discuss everything and nothing at the same time.
I was born and grew up in Italy but moved to the states in my early teens. I now reside in North Carolina with my little family and I couldn't be happier. The weather in the spring and fall is amazing and although I love the beach, I wouldn't trade the mountains for anything.
I crave flavors that come from great food and can't remember the last time I turned down a glass of wine or a good craft beer! I like to be outside in the sunshine whenever possible and absolutely love to travel but despise packing for any trip. I like to spend time in the garden fiddling with flowers and plants and pretend to have a green thumb though most of the times if something grows, it's just dumb luck.
Working at AWAI is teaching me so much and I look forward to continuing this truly exciting path!
Cosi Lewis

Online Training Coordinator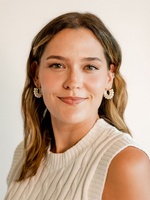 Hi there, I'm Cosi! It's pronounced like the adjective (cozy). I'm originally from Georgia but moved out to Texas to enjoy the sun and the fun. I'd like to travel around and explore new places, but for now I'm very happy where I am. I still have so much to explore and so many restaurants to try! Paddleboarding keeps me busy in the summer, and nights in with friends keep me busy during the winter. I adopted a cat, Zucchini, he keeps me company while I work and loves to hop on screen to say hi to the team when he gets the chance.
I feel so lucky to be working here at AWAI. I'm constantly learning and growing professionally and personally. I accidentally fell into my dream career here, and I'm not looking back!
Sarah McMullan

Project Coordinator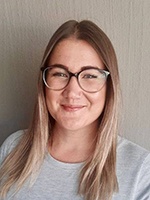 Hello from sunny South Africa! Yes, that's right, I'm currently located across the Atlantic in the small beach town of Ballito on the east coast of South Africa. A great cup of coffee, the beach, salted caramel ice-cream and fresh flowers are a few of my favorite things. I'm a food lover, traveler at heart and love a good chit-chat.
I joined the AWAI family in early 2021 and love being part of the wonderful training team. As a project coordinator I get to be involved in and move many pieces which the ever-curious learner in me thrives on. From creation to copy reviews — seeing the full spectrum gives me an immense sense of gratitude for what it is we get to do every day.
Meet Our Web and Operations Team
Helen Buttery

Special Ops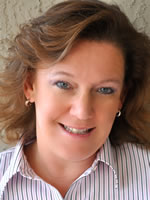 Hi, I'm Helen. I'm a direct response marketer, theater maven and learning enthusiast. I returned to AWAI in November, 2016 after eight years working on my own. My whole career has been in the direct response industry. My diverse background includes marketing management, direct mail strategy, list building, direct mail production, joint venture negotiations, and product development.
I get to bring my experience with AWAI in the "early days" —when I was working with the "gurus" on creating their products — as well as the new and exciting insights and strategies I've learned in my eight years as a successful marketing consultant for Sears Wellness Group, Premier Direct, and more. It's a joy to be back at such a wonderful company. The care that the staff has for the members — and the joy we all take in celebrating successes — makes every day feel like a holiday. I'm looking forward to helping more members create successes!
Jeremy Matter

Website and Infusionsoft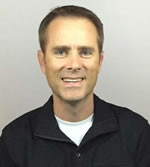 After 10 years of listening to my wife, Rebecca, talk about the writer's life, hearing all of the success stories, and seeing first hand her love of all things AWAI, I decided to jump in and join the team. I work on bringing our programs online, and a lot of the "behind the scenes" technical stuff that would bore you to tears if I described them. I was born and raised in Iowa and I'm a diehard Iowa Hawkeye fan. (GO HAWKS!) I'm the father of two incredible little kids who, when they're not driving me nuts, are busy cracking me up and warming my heart. And when I'm not playing dinosaurs or building Lego towers, I love to travel, work in the yard, and watch an unhealthy amount of football.
Jared Meyer

Design Manager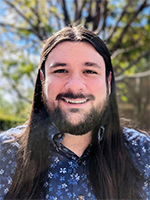 Hi there, I'm Jared! I started with AWAI in 2015 as a Web Designer, but I now manage and oversee our design production at AWAI. I work with our copywriters and marketers to turn their copy and campaigns into functional, and beautiful web pages and graphics across our website.
I also work with our web developers to advise (and implement), design and user experience changes on our website to improve your online experience with us. I hope that you find our website very useful in your pursuit of the writer's life!
Outside of AWAI, I love playing video games and board games, swimming, exploring nature, trying new restaurants and experiences, and most of all, enjoying time with my best friend, my wonderful wife, and our little Cavachon named Pooka.
Jonathan Kohen

Junior Web Developer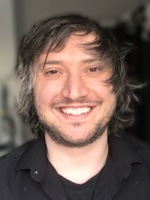 Hi, I'm Jon! I'm a web developer. I help to maintain, update, and add new features to the AWAI website to keep our user experience top-notch. When I'm not coding, I enjoy playing guitar, playing the drums, and hanging out with my adorably vocal cat, Lily.
I began my career in the healthcare field as an EMT before transitioning to office administration at an in-home care company. That's where I (believe it or not) discovered my love for coding! I signed up for Coding Dojo's full-stack web development bootcamp, where I also worked as a teaching assistant after graduating.
I was born in New York City, grew up in Massachusetts, and have since made my way back to The Big Apple, where I love going to concerts and comedy shows. I've just recently joined AWAI, and I already feel at home!
Lindsey Kelly

Fulfillment Manager
Hi! I am Lindsey Kelly. Originally from the northeast, I relocated to Florida to be near my kids and sister. When they all up and left me, I relocated once again and am currently living in Decatur GA. Although my background is in the medical field, I started working for AWAI in 2009 and have never looked back. AWAI is a great company and I work remotely performing a number of tasks in the Fulfillment Department. I have 2 adult children and my favorite role to date is "grandma".
Natalia Courtois

Web Assistant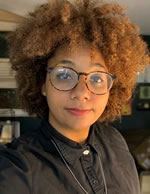 Hey there! I'm Natalia — but you can call me Nat. I was born in New York, raised in Haiti, and have been living in Florida for over 15 years. South Florida has become my home and it has been an interesting ride to say the least. I graduated from Full Sail University with my associates degree in Graphic Design.
When I'm not at work, I'm usually watching my shows on Netflix and Hulu. I'm a big fan of anime and enjoy spending quality time at home with my pets and my wonderful partner. You can often find me gaming, drawing or photographing in my spare time.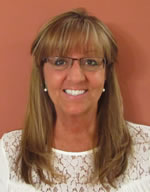 Hey there, I'm Ann. I was born and raised in Massachusetts and earned my BS in Business Administration at Bryant College before moving to South Florida. In 2016 I was hired as the Accountant, in charge of AWAI's Accounts Payable and other financial matters. Before joining AWAI, I was a Project Manager in the financial industry and prior to that I was in the hospitality industry for over 20 years. I love numbers, solving financial puzzles for people and helping to make sure things are running smoothly.
I'm grateful to be a part of the AWAI family which has such passion for their members and is dedicated to an amazing company culture! Outside of work, I enjoy family and a great group of friends, as well as developing my creative side with designing jewelry and producing video presentations of family adventures. I'm currently working on a genealogy video, going back to 1876, to pass onto future generations.