Start With AWAI to Find the
Top Copywriting Training Courses:
Become a Well-Paid Freelance Copywriter with Guidance from the Industry's Experts
AWAI's copywriting training programs are written by the industry's top copywriters who have generated billions of dollars of sales from their copy. Let AWAI show you…
Start by browsing our copywriting training levels to find the best copywriting courses for any stage of your career.
Choose the perfect copywriting specialty for you
Interested in classic direct response writing, web content writing, B2B copywriting or other writing? Find courses, trainings and support in several specialties.
Find today's best-paying marketing copywriter jobs
"My publishers are working with more than a dozen AWAI-trained copywriters" – Bill Bonner, President, Agora Publishing
See other marketer comments.
Meet Some of the Industry Legends Who Have Contributed Their Expertise to Our Copywriting Courses and Training
Mark Ford: Not Your Typical Businessman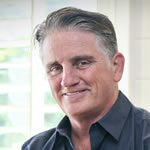 Mark Ford has been directly involved in the generation of over one billion dollars of sales through the mail and online.
---
Clayton Makepeace: Direct Response Copywriting Legend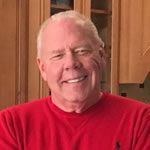 During Clayton Makepeace's remarkable career, he created promotions responsible for well over $1.5 billion worth of sales.
---
Carline Anglade-Cole: Million-Dollar Copywriter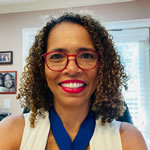 Carline Anglade-Cole is a direct response copywriter with 20+ years of experience writing multi-year controls for the health industry and was instrumental in the launch of O Magazine.
---
Dan Kennedy: Prospering as a Copywriter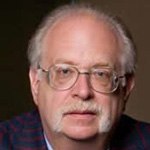 Dan Kennedy, aka the Founder of Information Marketer, created and inspired an entire branch of our industry.
---
Nick Usborne: Master Online Copywriter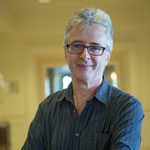 Nick Usborne is an online copywriter, author, and site optimization expert with over 25 years in the marketing industry.
---
Steve Slaunwhite: Winner of the Promo Marketing Gold Award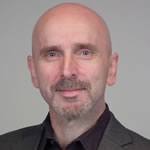 Steve Slaunwhite is a respected author and sought-after speaker on the subject of building a successful B2B copywriting career.
---
Bob Bly: "The Copywriter's Copywriter"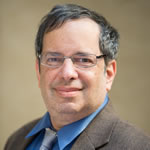 Bob Bly is an independent copywriter, consultant, and author of more than 80 books on copywriting and marketing.
---
Brian Clark: Founder of Copyblogger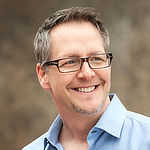 Brian Clark is founder of Copyblogger and CEO of Copyblogger Media, a serial entrepreneur, and a recovering attorney.
---
John Forde: A Master at Writing More Controls More Often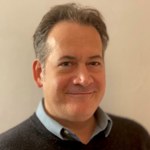 John Forde has been writing winning controls for over 25 years, generating millions in the financial, health, and travel industries.
---
Our Most Popular Copywriting Training Program
Learn How to Become a Six-Figure Freelance Copywriter and Enjoy the Writer's Life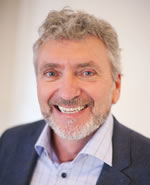 Meet Paul Hollingshead. Paul tossed out his old life and went from making $6.50 an hour to making $400,000 a year working part-time from anywhere he wants. Let us show you exactly how he did it in AWAI's Accelerated Program for Six-Figure Copywriting.
"The highest-paid skill on the planet" — Mark Joyner, #1 Best-Selling Author
This is just one of dozens of different copywriting courses you can choose from with AWAI.
See all the Copywriter Training programs in our AWAI product catalog.
Why Marketers (Clients) Look for AWAI-Trained Copywriters
Many of the Biggest Direct Response Marketing Companies Are Constantly Seeking AWAI Writers
"In the last six months we've hired three AWAI 'grads'. What I love about working with AWAI trained writers is that they get up to speed fast, write clearly, and can deliver even complex copywriting projects. We'll be hiring three more this year." — Steve Gordon, Unstoppable CEO
When you're an AWAI-trained copywriter, you'll be in high demand because more and more marketers understand the value of our in-depth direct-response training programs.
See a list of marketers who hire AWAI-trained writers … and why they do!
View the latest marketing copywriter jobs on WritersWanted.com.
Want Proof? See What AWAI-Trained Copywriters Have to Say About Our Copywriting Courses
You can be confident that AWAI members are making real money, working with real clients
"Well, I got my first paid assignment – even before I'm done with the program! I've been telling various people I've networked with over the years what I'm up to, and in casual conversation, it leads to a real paying assignment. $3000 for about 1 weeks work for writing an email and direct mail sales campaign. And there will be more work on the heels of this project …" — Mike P., Coeur d'Alene, Idaho
For more than 25 years, AWAI has been helping people from all walks of life become successful copywriters in direct-response marketing, web/online content writing, B2B marketing, and even for their own online businesses.
Meet copywriters from all over the world who are thriving as AWAI-trained copywriters.
We welcome your questions about our copywriting training programs.
If you're thinking about taking an AWAI copywriting course and you'd like to know more, please call AWAI Member Services at 866-879-2924 (Toll Free) Mon – Fri 8:30 AM to 5:00 PM ET, or email us.