This Week from AWAI …
Get Paid TWICE with This Simple Site Audit Checklist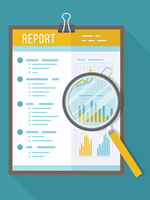 Just follow this simple step-by-step checklist…
Write down your findings…
And present them for Fee #1.
THEN, get paid AGAIN (Fee #2) by the very same client for doing the projects you've uncovered!
It's a double win for any writer looking to boost their income — as well as for writers looking to START making great money.
Access the Checklist TODAY for Only $59.40
TODAY:


Access Our Brand-New Writing Training for FREE!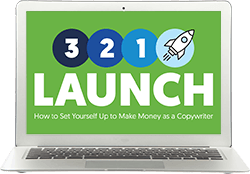 Jump-start your way to making money FAST as a copywriter …
We're calling it 3-2-1 LAUNCH, and it gives you …
training in one of the most marketable, highly valued, in-demand writing skills today;
access to two types of clients who are looking to hire writers with this skill; and
three different ways to package and price your new writing skill.
You'll get immediate access to it for FREE when you become a member of the Barefoot Writer Club — which you can grab today for just $249 $49!
Grab It All Here
Free Event:


Is AI About to REPLACE Human Writers?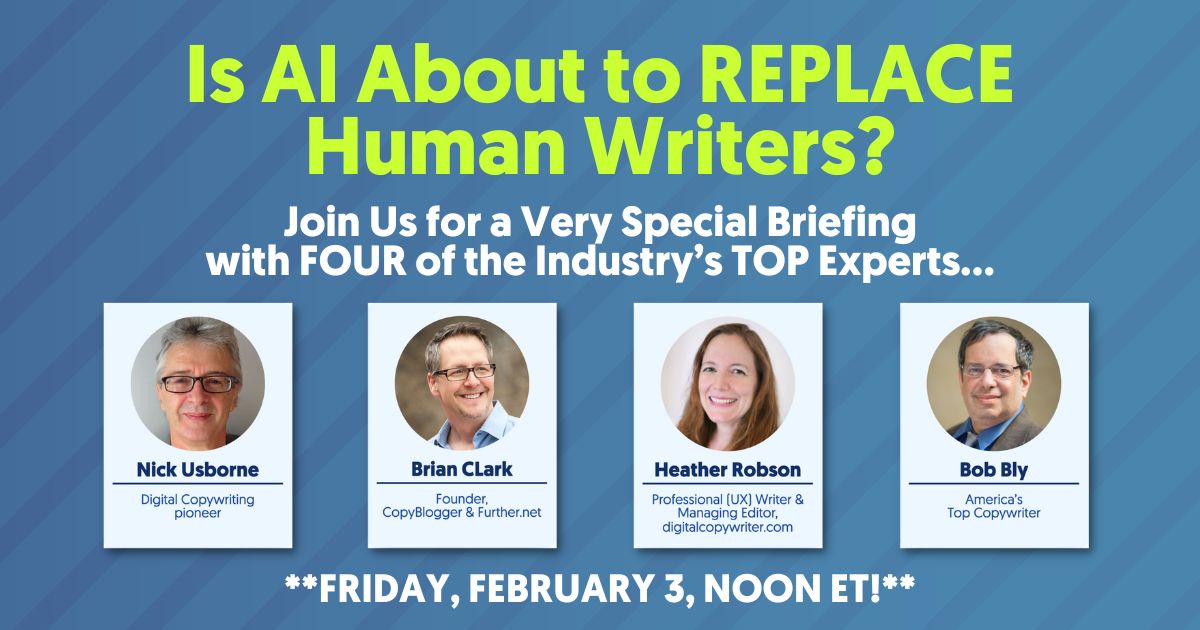 Will companies need to hire writers … how good is AI at writing … and where does that leave copywriters and freelancers?!?
If you're curious or concerned — be sure to join us Friday, February 3, at noon ET as our panel of experts share their thoughts and insights into AI and how it will impact your career as a writer.
Reserve Your Seat Here
Browse Recent News
Exclusive access to brand-new writing training — for a limited time.
Learn how to land clients quickly and generate double fees for yourself. (You get paid once to create the site content audit, and then once again to write the content your client needs.)
When Jessica Vine first entered the world of paid writing, she wanted to be a travel writer. But she strayed from that dream for too long, writing $10 articles on a topic she wasn't passionate about. Then, she did something profound… She decided she wanted to be paid more. It was a turning point where Jessica started to see real success, especially with her RV blog. Today, her goal is to exceed $100K per month! And, you know what? She's going to reach it! Here is her story.
Barefoot Writer magazine is the key that unlocks all the doors to paid writing. Grab a subscription to Barefoot Writer magazine today for just $11.
You can start making money as a writer within a month — even if you have no experience. Check this out!
Nick Usborne announces the 3 winners of the $200 prize from our January writing contest in The Writer's Life.
Join us Friday, February 3, at noon ET as our panel of experts share their thoughts and insights into AI and how it will impact your career as a writer.
Claim your freedom and kick off your writing career right now by grabbing a subscription to Barefoot Writer.
If you want access to a huge pool of clients by learning the No. 1 skill companies are prioritizing in 2023… Check this out!
Save $200 on our exclusive writers club membership—and receive $363 in bonus writing career launching resources—if you join today.
Make $2,500 as a writer this month by following this free blueprint. It walks you through how to set up your freelance writer's website, connect with clients, complete the assignments you land, and revise them and get paid. It also shows you how to get access to all the resources you'll need for just $1.
Today you can get access to our most popular training on the clearest path to the pinnacle of the copywriting industry (writing sales letters) for just $59.40!
Exclusive community for writers is now open to new members—for a limited time.
Scott Martin has been working as a successful direct-response copywriter for 33 incredible years. But he's still surprised each winter when he works part time as a ski instructor… There are just so many ways to apply the skills of a marketer to everyday challenges. Read on to learn Scott's tips for how to find clients on LinkedIn and why it's important to never be viewed as just a commodity.
The best way to get started as a writer fast — and on the right foot, with the right connections — is to get ahold of The AWAI Method™ for Becoming a Skilled, In-Demand Copywriter. Today is your LAST chance to test-drive it at a big discount…
There's one skill we believe EVERY writer needs to know about and seriously consider this year. Check this out!
It's time to take control of your life! Enjoy more control over your time and your life … a better balance of family and friends and work … a level of job security nearly unheard of elsewhere … and the possibility of real wealth. Discover the opportunity that can show you how…
LAST CHANCE: Save over 60% on AWAI's All-New How to Become a Professional White Paper Writer. This professional writing gig can pay skilled writers up to $8,000 for five to 12 pages of "no-sell" writing!
Today is your last chance to join B2B Writers International for $1. As a member, you'll get everything you need to meet the demands of the vast B2B industry, where 3 out of 5 companies are having trouble finding writers. Use the site's roadmaps and tools and you can be earning top professional fees.
AWAI is thrilled to offer the ultimate, affordable "soup to nuts" program on one of the most lucrative writing opportunities anywhere!