Marketing Emails:
Get paid for something you already know how to write!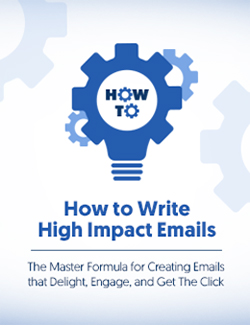 One of the best and easiest ways to break in as a copywriter is to learn the secret to writing great marketing emails.
Why?
Because, even though it's one of the "oldest" forms of digital communications, it's still the most effective method businesses use to communicate offers and information to customers …
For the simple reason – emails get read!
A few amazing stats to consider:
A whopping 99% of people check their emails at least once a day – some as often as 20 times.
Also, a recent industry survey reveals that for every $1 companies spend on emails, they get $38 in revenue back on average.
So, no wonder companies love email – and they're willing to pay "big bucks" to copywriters who know the formula to writing emails that get opened and people respond to!
More to consider:
Many companies send one, two, three emails per day to various lists. And rarely is any one email repeated. That's a lot of emails! Which is why many companies hire copywriters on retainer – just to keep up with all the emails that need to be written.
Also, marketing emails are easy to learn and easy to write. They're a "close relative" to the emails you probably write now. The copy is short … they follow a simple formula … and they're usually based around one, simple idea.
Those facts alone make email one of the best "first projects" a new writer can master.
Add to the fact that if you get a reputation for being able to write emails that work – you'll have a long line of eager clients clamoring at your door to write for them. (Just ask ANY marketer who relies on email for sales and client engagement!)
If you're interested in learning how to write great emails, you're in luck!
AWAI has just released a brand-new, very affordable home study email writing program called How to Write High Impact Emails – written in collaboration with one of the best email writers in the industry today.
It covers everything you need to know – from writing subject lines that get noticed … to an all-important "call to action" that gets results …
Plus, we've loaded the program with plenty of real-life samples and exciting bonuses to make the learning easier and faster.
If you're a new writer wondering where to start — writing emails may be the perfect solution for you.
How to Write High Impact Emails: $497.00
For More Information, click here …