What's the Real "Secret" to Writing Success?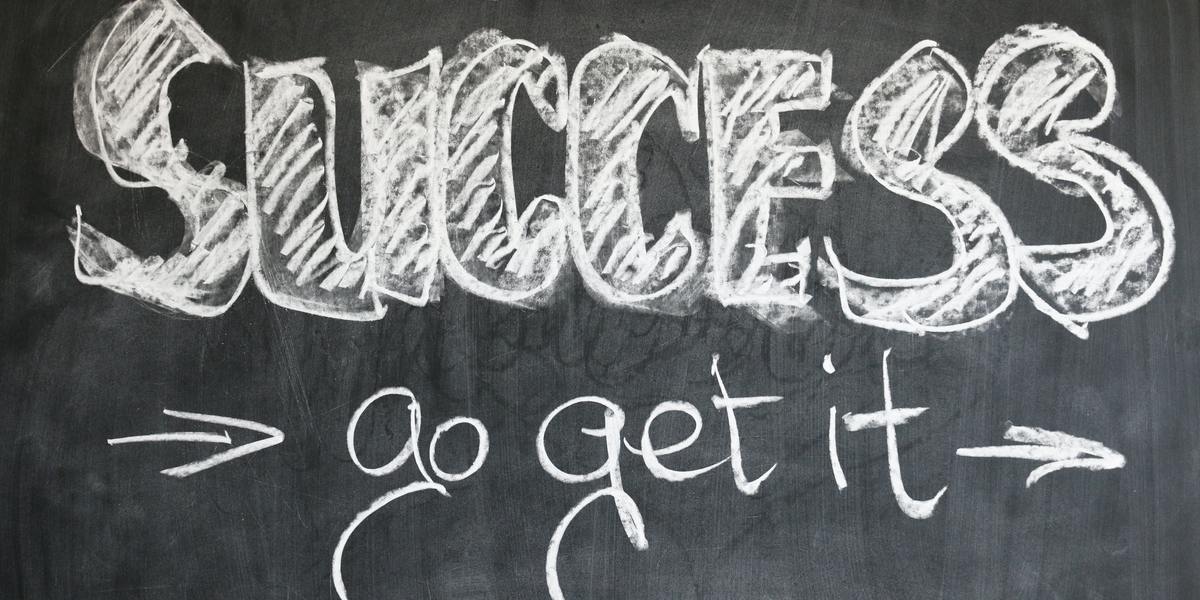 Searching for a "secret" to success that other people have already found?
Maybe you've heard the stories of AWAI members like Steve Maurer, Cindy Cyr, and Jake Hoffberg …
They share the same goal you have: Make a great living as a writer.
And you know what? Each one did find the "secret" to reach that goal in one way or another …
Steve is making enough money from his writing that he no longer has to depend on his "day job" to pay the bills. Although he recently told me he plans to keep it for now because he loves what he does and enjoys his new "double salary."
Cindy said good-bye to her corporate job of 10 years and hasn't looked back. She's earning six-figures from her writing and has a freelance lifestyle that allows her to help her son Dalton nurture his growing music career. Not only is she able to accompany him around the country and write publicity materials for him, but she's also teaching him valuable lessons about how to market himself.
And, with the money Jake's made from his writing, his wife was able to cut her hours to part-time, giving them more time to travel. After three vacations to Sweden this past year, they're considering relocating there permanently since he can write for his clients from anywhere in the world.
Now, you may be thinking … "That's great for them. But what I want to know is what's the secret … HOW did they do it?"
How were they able to turn their dreams of making a living as a writer into reality?
Are Steve, Cindy, and Jake just luckier than most people?
Hard work and determination definitely played a factor. But they also followed the steps that AWAI has been teaching for over 24 years … the exact same steps I'm going to share with you today.
Spoiler alert: these steps aren't complicated. They may even seem a bit simple on the surface …
The "secret" to success, however, lies in committing to getting through them. You need to take consistent action every day.
So if you're ready to make a great living as a writer, let's dive in …
Step 1: Understand the Real Opportunity for Writers
This is where it all begins …
Understanding just how big the opportunity is … and why writers get paid so much money.
The why is simple: Copywriters are needed wherever money is exchanging hands for products and services.
This exchange could be between companies when a company sells to a business — otherwise known as Business-to-Business or B2B.
Or it could be a direct sale from the company to a consumer — otherwise known as Business-to-Consumer or B2C.
Or it could be both!
Yeti, for example, manufactures high-end coolers …
They sell their coolers directly to consumers (B2C) — you can buy a cooler on their website. And they promote to sporting goods stores (B2B) — you can buy a cooler at a store.
But because the two buyers are different and making a different purchasing decision (a consumer buying one cooler vs. a store buying thousands to sell in their stores nationwide), they require two different sets of marketing materials that explain:
What the product/service is
How it solves a customer problem, need, or wish
How it works
Why it's the best solution and value
How much it costs
How to order it
And they need to convey this information in a variety of ways so they can reach their prospective buyers and motivate them to buy.
Usually referred to as "marketing channels," these various methods more than likely include a website, a social media presence … plus an e-newsletter, print materials, maybe case studies, white papers, videos, and more.
At the last audit, we identified 80 projects companies hire writers to write!! (You can get all the details — including the average fees — in our Pricing Guide here.)
So when you realize there are over 5.7 million companies in the U.S. alone …
All of which require marketing to sell their products and services, all of which need numerous marketing channels, and therefore all of which have multiple needs for copy and content …
It's time to move on to Step 2!
Step 2: Determine Your Involvement and Money Goals
Now that you know the many opportunities that exist, it's time to focus on what YOU really want from your writing.
Are you looking to just earn some extra cash on the side?
Maybe some "mad money" to pay for vacations, spa visits, unexpected repairs to your car, or Jiu Jitsu classes with your friends? So you only want to work a few hours every week … or maybe just on the weekends.
Are you looking to supplement your income?
Maybe you enjoy your job — or at least enjoy the predictable income — but would like to make more money. Maybe you want to add another $20K to your bank account every year, just to relieve some of the stress unexpected bills or previous debt brings. So you're willing to spend a bit more time, maybe working a couple of hours each day.
Or are you looking to replace a full-time job and start a new career?
Maybe you're like Mindy McHorse, who was tired of going to a soul-sucking job every day, where she knew she'd already hit her income ceiling. Or like Steve Coombes, who had a great six-figure job with a Fortune 1000 company, but didn't have time for his family. So you're willing to treat this like a new career, and spend the time and energy to really go for it.
And your intention can evolve …
Maybe "right now" you want to make a bit of extra cash to prove to yourself you can do this. And then once you see you can, you transition into wanting to replace your career and write full time.
You can accomplish any of these goals …
The key is to be honest with yourself at this point before moving forward so you can focus on the opportunities that match your income goals and involvement level.
Which leads us to the next step …
Step 3: Explore the Options and Paths
Once upon a time, there were only a handful of ways to make a great living as a writer … the biggest one being direct mail. (The letters you get in your mailbox.)
Today though, there are dozens of ways …
Short copy, long copy … sales-y, non-sales-y … projects you write on retainer (like e-newsletters, social media, and blog posts and other content), projects you write for yourself (like Money-Making Websites, e-books, and information products), projects that are great for journalists (case studies), projects that are great for storytellers and screenwriters (Video Sales Letters and video scripts), and on and on …
The challenge won't be finding great paying writing assignments. The challenge will be choosing the ones you want to start with.
So start exploring, and determine which ones are of interest to you. I always recommend writers use the AWAI catalog as a research tool …
If there's a great way to make a living as a writer, we likely have an online training program on it! And our promotions are at least 80% research … we dig to find out the size of the opportunity, what the projects entail, going rates, who the clients are, and more.
So if you ever want to know more about a particular project, head on over to the catalog, find the program, and click "Learn more." You'll have a good understanding in no time.
Just remember, the key isn't learning how to write all of them …
It's choosing one or two to start, and then going from there. And then once you get up and running, if a client asks you to write a project you don't know how to do (assuming you want to accept), just tell the client you have time in a few weeks and head back to the catalog …
You can quickly download our training program and be ready to tackle the new project in no time.
This next step could actually also come before the last one, but I find writers like to know what they'll be writing first. But either way, whom you'll be writing for is just as important … after all, that's how you make money!
Step 4: Choose Whom You Want to Write For
Remember, there are over 5.7 million companies in the U.S. So your goal here isn't to find companies looking for writers … your goal is to determine which handful of companies would be a good fit for you, and where you'd add the most value.
There are lots of ways to approach this …
For starters, you can think about the buyer you already are.
What products and services do you purchase? For example, I'm a mom. So for a while, I was obsessed with all things about baby safety, and products that made my life as a mom a bit easier (and less scary). Identifying companies that manufacture and/or sell products to me would be easy!
You can think about interests …
Maybe you're into health and fitness … or you love investing and researching the next "big stock" … or you've taken martial arts for 15 years and understand exactly who martial arts studios are trying to attract and how they typically market to them.
Or you can approach it by past experience …
Let's say you've been working as a solar panel installer for the last 10 years. You likely know all the players in the industry, both the companies who sell solar panels, as well as many of the companies that manufacture the parts. You also know all the jargon. That knowledge makes you very valuable to clients in that industry.
No matter what your past experience … pilot, teacher, nurse, mechanic, lawyer, plumber, vet technician, whatever … there's an industry full of companies who need writers.
However you decide to approach it, your goal here is to choose a "niche" — or industry of companies — and research a list of potential clients. (We recently did a free webinar that walks you through picking a niche — you can access the playback here.)
I'll warn you, this is actually the hardest step for new writers. But it's the step most of our successful members say had the biggest impact on speeding up their success.
And once you know whom you're going to write for and what you're going to write, you'll know how to identify exactly what you need to do next …
Step 5: Get the Skills
This step is pretty self-explanatory, right? You make a list of the skills you need in order to do the job.
Maybe you're totally brand-new and have never written a lick of copy or content for a business. You'll want to start with The AWAI MethodTM for Becoming a Skilled, In-Demand Copywriter to ensure you have a foundation in writing persuasive copy and content.
And then maybe you've decided you want to write case studies, white papers, and how-to videos for the solar technology market. Great! Let's say you have experience writing case studies … but not the other two. Then you know exactly what skills you need!
Or maybe you're going to write for the financial market, and you've taken The AWAI MethodTM so you're confident you have a great foundation …
But you see the companies in your chosen industry are using a lot of Video Sales Letters (VSLs) and online marketing efforts, so you want to learn how to write VSLs and how to write for the Web.
See how that works?
By listing out the skills you need, you'll ensure you won't waste any time and money. And you'll make sure you can actually do the projects when the clients say "yes!"
Which brings us to the next step … where you actually find clients …
Step 6: Marketing Your Services
Now things get REALLY fun …
And if you think I'm kidding, I swear I'm not. If the thought of "marketing yourself" sounds scary, it signals to me that you're just uncomfortable with the unknown. And I can fix that …
We have loads of free tutorials on various ways to market yourself like this one on LinkedIn, this one on 5 ways to get clients to come to you, and this one on 26 Ways to Find Freelance Writing Clients.
And every program we publish at AWAI not only teaches you the skills, but also how to land clients looking to hire writers for that particular project.
Just remember, it's always all about the client …
So make sure you're focused on whom you're targeting, and what you can do for them.
And know there's no "perfect" way to market yourself …
Joshua Boswell — one of my favorite self-marketing experts — always says the "perfect" marketing method is the one you'll actually do. So take your time to explore the various options, and pick the ones that feel right for you!
Then, once the clients start coming in, it's time to get down to business …
Step 7: Complete a Project
You've got the skills, so you know how to do the assignment. Just make sure you talk to the client about what they want/expect upfront. What's the goal of the project? How will they measure success? The more you can find out upfront and align with the client, the easier the project will go …
And know there will always be a learning curve. Just do your best, be professional every step of the way, and learn everything you can from the experience.
And remember, there are so many potential clients out there …
You could mess up your first dozen assignments and still be just fine. ;) (Don't worry, you won't!)
But once you finish up the assignment, it's time to submit your invoice and move to the next step … (If you need help, our Essential Templates for Your Copywriting Business includes invoice templates, agreements, and more.)
Step 8: Get Paid
Check, PayPal, direct deposit … your client will likely have a preferred way to pay you. You'll just have to determine how you want to handle your income …
We have a program called Freelance Writing Success that goes through some of the basics of running a freelance business. Of course, since every person's situation is different, we recommend also talking to an accountant.
But having money coming in is a GOOD problem to have …
Step 9: Celebrate and Repeat!
Because now it's time to celebrate! This is one of those of the steps we often forget once we're successful. We're quick to look forward to the next big win.
But I urge you to celebrate every win … your first paid assignment, your first paycheck, the first time you raise your fees, every time your earnings are higher than the month before … all of it.
And be sure to share those stories with us. Our website is full of success stories, case studies, and testimonials from AWAI members who have let us celebrate with them on their journey …
It's our favorite part!
In fact, I'm hoping the next time I write an article like this, I can share your story about the success you've had making a living as a writer.
Have a question about one of the steps? Post it in the comments and I'll be happy to answer it or guide you to a resource that will help you.

The AWAI Method™ for Becoming a Skilled, In-Demand Copywriter
The AWAI Method™ combines the most up-to-date strategies, insights, and teaching methods with the tried-and-true copywriting fundamentals so you can take on ANY project — not just sales letters. Learn More »

Published: March 5, 2021