7 Ways to Make Money
Writing on the Side (and Gain More Freedom in Your Life!)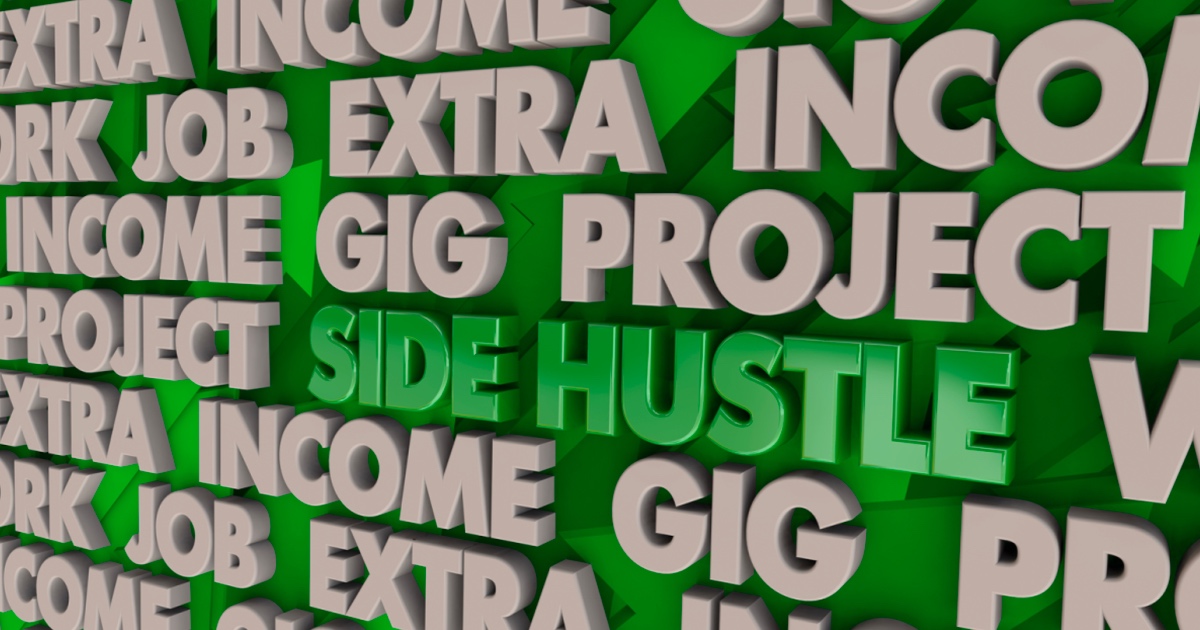 It was 1:15 on a Tuesday when my husband burst through our home office doors …
"You're not going to believe this, John may lose his job!"
My stomach dropped. In the last five days, this was the third story I had heard about a friend having the rug pulled out from underneath them.
First, a friend working in a spa showed up to work to find the place closed. No warning, no one to greet him at the door with an explanation … not even a polite, "don't bother driving in to work today" text or call.
The next — a yoga instructor — worked an entire month before learning that not only was the place she had worked at for over 10 years closing, but that none of the instructors were being paid for the last month worked.
She just woke up one morning, went through her routine, only to find out not only was she out of a job, she was now a month behind on her bills.
And then finally (they say things always happen in threes, right?) our neighbor … who rose through the ranks from staff lawyer to the COO in a company that grew wildly during his tenure … learned that after the passing of the company's owner, the wife decided to "clean house" of anyone who was "connected" to her former husband.
With three young kids and a sizable mortgage, he hadn't slept in over a week, worrying through the nights about what might be.
I know that layoffs happen …
I myself have been laid off, twice. It feels awful …
Being called in by my boss at 4:50 on a Friday afternoon … then going into the weekend in shock … worrying whether or not I'd find something in time to pay my monthly rent.
Back then, I didn't have savings. Who had extra money to SAVE? I was barely making enough to cover my bills.
I vowed never to be put in that position again …
With a few years of marketing experience under my belt, I started taking on a few freelance clients. Even though I liked the "security" of a full-time job, I never wanted someone else to control all of my money.
These days, what I was doing was called a "side hustle" …
And it's something I recommend every writer do.
After all, you have the ability to make money whenever you want.
And whether you need the money or not, having extra only gives you more freedom …
The freedom to pay off debt … take a long-awaited dream vacation … retire early … buy a new house … pay tuition … change careers …
More money means more options.
Getting paid to write on the side is also a safe way to explore other things you might be passionate about … or field-test an idea for a business … without having to leave your job and go "all-in."
And should in the unlikely event a day come when the rug gets pulled out from underneath you, you'll already have an income stream that you can simply scale up by investing more time in it.
To get you started, here are seven great ways you can start getting paid to write on the side …
Case studies are short stories that describe how a company or organization solved a particular challenge with a product or service — and what the results of solving that challenge were.
Typically around 800-1,200 words, case studies are basically a "before-and-after" story. But here's the cool part …
Even though they only take 5-8 hours to write, the typical fee is $1,250-$2,000. That works out to about $200 to $300 per hour …
2 to 4 times what the average journalist today earns on a story!
Business owners use e-newsletters to stay in touch with and build relationships with current, past, and potential clients.
As an e-newsletter writer, your job is to write fresh, relevant content (usually around 1,200 to 1,500 words) on a regular basis (either weekly or monthly), in the voice of your client.
The fee is typically around $900 per issue, but can go as high as $2,000 depending on the industry, length, and complexity of the topic.
But what I love most about this opportunity is the consistency …
Once a business starts mailing an e-newsletter, they can't stop. If they've promised it will come weekly, their customers expect it weekly! And that sets you up for a retainer deal — which means predictable ongoing income, month after month.
Most companies have no idea why their website isn't performing as they'd like … whether that includes not showing up in search engines, not bringing them new business, or not making any sales.
Yet by simply following a checklist, and looking for the common issues, you become a problem solver and uncover the "why." Think of yourself as website detective. You'll spend about 8 to 10 hours researching and writing (less when you're more experienced) …
And here's the best part: Grateful clients are more than happy to pay you $1,000 to $2,500 to write up a report (usually 10 to 13 pages with screen shots) that gives them the list of areas that need to be fixed.
And guess who they'd often like to hire to fix those problem areas? :)
So in essence, with this project, you can get paid twice! Once for the audit, and then again if you choose to take on the copy needs you've outlined in your report.
As a social media writer, your job may include managing the communities, writing messages/posts, leading discussions, writing advertisements to build engagement, and turning engagements into content ideas.
The typical range for a social media manager is $1,500 to $2,000 a month.
And like writing e-newsletters, this one comes with the added benefit of predictable income month after month and a steady retainer …
Which means you can increase your freedom on a consistent basis. :)
As a content writer, you'll plan out an editorial schedule and then either write the content or oversee writers and edit their submissions.
Your job is to attract prospects, engage readers, nurture the relationships, and prepare them for the sale.
The typical fee range is $1,200-$2,500/month, with most including 4+ pieces per month.
Just make sure you stay away from content mills that are cranking out cheap articles and only offering $5 or $10 apiece.
Successful companies with smart marketers understand the impact a well-written and persuasive article can have on their business, and they're willing to pay well for your content writing skills.
Side Hustle #6: Emails
As far as side hustles go, writing emails gives you every possible advantage …
They're easy to learn and, because they are often only 300-800 words, you can write them quickly. Plus, businesses need a lot of them in order to stay in touch with past, present, and future customers.
Even if you're new to writing email copy, you could realistically charge $100, $300, $750, even $1,250 or more per email you write, depending on its intention.
The closer you are to the sale, the more money you'll typically charge. Since most marketers will need anywhere from 3-10 emails at a time, the fees can really add up quickly.
I'm closing the list out with one side hustle every writer should consider doing …
Because once it's set up, it keeps making money for you. You actually create an asset that continues to grow (and could actually be sold down the line if you choose!).
If you're not familiar, a Money-Making Website is an information website on a specific topic you're passionate about — or that many people are interested in learning more about.
From coffee and water, to work-at-home opportunities and raising rabbits, AWAI members have created Money-Making Websites on a variety of topics over the years.
One AWAI member even made a Money-Making Website all about tomatoes, and today she says it's become a "cash cow" for her family! She used the income to pay for college living expenses for her children, and now she's using it for travel!
Just get started …
Remember, as a writer, you have the ability to make money whenever you choose.
And while money may not buy happiness, it can buy you freedom …
And freedom can make you very happy.
So pick a side hustle, and start making more money as a writer today!
Do you have any questions about what route to choose? Share with us in the comments so we can help.

The Accelerated Program for Seven-Figure Copywriting
Turn the ability to write a simple sales letter into a successful freelance career. Find out how you can make a seven-figure income working from anywhere you want as a direct-response copywriter. Learn More »

Published: September 2, 2019