Inside AWAI Webinar and Q&A:
A Potential Writing Client Contacted Me. Now What?!?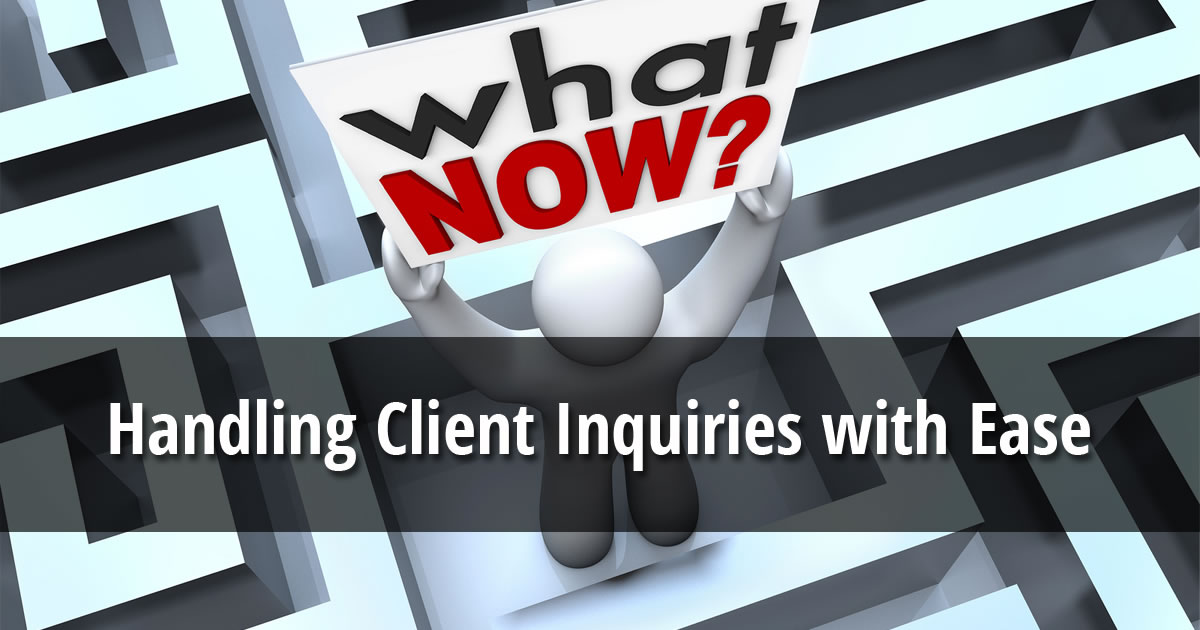 When you're starting out as a freelance writer, talking to clients may seem foreign …
What do you say first? What do you do next? How do you ensure you come across as a professional? How do you land the job?
In this FREE Inside AWAI session, A Potential Writing Client Contacted Me. Now What?!?, AWAI's Katie Yeakle, Rebecca Matter, and Pam Foster show you exactly how to handle those first conversations with ease and win over clients. You'll find out:
What clients look for in a writer they contact
The very first thing to do when you're contacted by a potential client
How to drive the entire conversation like a boss
How to comfortably answer the "what do you charge?" question
The best way to establish a great relationship so the client says, "Let's start!"
Get the Inside AWAI scoop on how it all works and hear answers to common questions about talking with clients.
Webinar Materials
Bonus Webinars
Inside AWAI: Understanding What Copywriting Clients Want — and How to Approach Them
Inside AWAI: Talking to Freelance Writing Clients — How to Manage Conversations with Confidence
Inside AWAI: Setting Up Your Freelance Writing Business
State of the Industry
AWAI's Copywriting Pricing Guide
Programs Mentioned During the Webinar
Essential Templates for Your Copywriting Business
Working Effectively with Web Clients
AWAI's Simplest Guide to Pricing Copy Projects
Access the Inside AWAI archives here.