John Forde:
A Master at Writing More
Controls More Often
"Masterson's [Accelerated Program for Six-Figure Copywriting] offers the most thorough and well-organized approach to copywriting that I've seen anywhere. There's not a technique or secret in there that I haven't found helpful over the years. In fact, I owe a great deal of my own success to Mike Masterson. As for the program, I'd recommend it to anybody – not just direct-mail copywriters, but anyone who's trying to get a grip on what makes marketing work."
— John Forde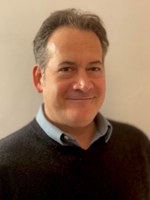 JOHN FORDE has been writing winning controls for over 25 years. He's made millions of dollars for clients in the financial, health, and travel industries. He's also personally mentored dozens of today's star copywriters, advises businesses on six continents, and has authored a course, two books, and hundreds of articles on copywriting. John regularly leads intense seminars for two or three hundred marketers and copywriters at a time.
John Forde also writes the successful and very useful e-letter, "The Copywriter's Roundtable.
Articles by John Forde