20 Email Copywriting Tips to Increase Engagement and Boost Response Rates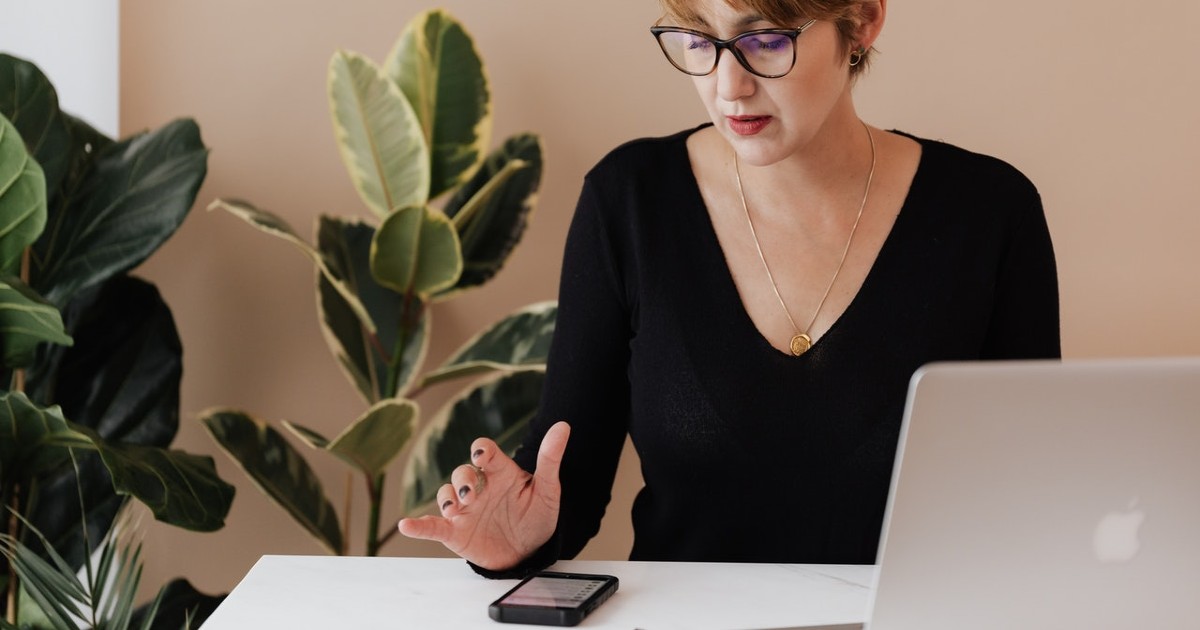 The demand for writers who can consistently turn out great email copy is at an all-time record high. If you'd like to learn email copywriting and make consistent money as a writer, then read on to find out more about these lucrative copywriting jobs.
These tips will ensure you turn out an effective email copy again and again. And set you up for success writing emails for money.
Companies use emails for EVERYTHING …
To welcome new customers …
To introduce exciting deals …
To deliver the information they want …
Emails are the "voice" of every online company …
So once a company finds an email writer they like — they KEEP them and PAY them very well.
Mainly because — emails work!
In fact, emails are among the most PROFITABLE copy projects that ANY business can use today.
Industry statistics show emails, on average, generate a 38-to-1 return on investment … And for some industries — it's as high as $90!
Which is why it's no surprise that companies are sending more emails more often … making it a huge opportunity for you.
Now, let's explore everything you need to know about email copywriting, so you can consistently write effective emails, again and again.
What Is Email Copywriting?
Before we dive into our tips for high-converting email copy, let's cover the basics: What is email copywriting?
Email copywriting is the process of writing emails that get current or prospective customers to take action. Depending on your marketing goals, that action could be clicking through to an article, signing up for a webinar, making a purchase — whatever it is, your role as an email copywriter is to get the reader to say yes to your offer.
There are two main types of email copywriting: inbound and outbound.
Let's take a look at each:
Inbound Email Copywriting
With inbound email copywriting, the reader comes to you. They've opted in to your list; now it's your responsibility to build and nurture the relationship so that they keep coming back to you.
Craft email content with the subscriber in mind — copy that moves your reader further from pain points and closer to their needs and desires — and you'll convert casual readers into high-value customers.
Outbound Email Copywriting
Outbound email copywriting is about getting in front of your ideal customer, so you can establish a relationship and start a conversation. Think of outbound email like cold calling. You're reaching out to prospects who haven't yet opted to communicate with you.
The right outbound emails can generate fantastic results. Still, since you're sending unsolicited emails, you'll want to ensure you've done your research and provide value to the prospective customer from the get-go.
There's a time and a place for both inbound and outbound email copywriting. Here are the copywriting tips that will help you succeed with either.
Top 20 Email Copywriting Tips
1. Set One Specific Goal
Your email copy should always work toward one goal (and one goal only).
Set a target objective for each email you write so you and your client know if the email was successful. Focus on one key outcome per email so that you don't confuse or overwhelm readers into inaction.
Sometimes your desired action will be making the sale, but often, it will focus on building a relationship with the reader to move them through their buyer's journey. Here are a few examples:
Download a resource.
Read a blog post.
Get a free trial.
Open the next email.
2. Write to One Person
You might be thinking,
How can I write to one person when I have hundreds or thousands of subscribers?
Here's what you need to remember:
If you're writing to everyone, then you're converting no one.
Your reader wants to know that you understand their pain points — that you can help them overcome their challenges and achieve their desired outcome. You lose this connection when you generalize your message by writing to a group.
So, next time you sit down to write, imagine you're having a conversation with one person. Your writing will be transformed from vague and empty to natural and effective.
3. Know Your Reader
If you want to write emails that connect with your audience, you need to get to know them. Otherwise, you risk writing to the wrong person and wasting your time and energy on email copywriting that goes unread.
Different subscribers will likely have distinct challenges and desires, and that's okay! You can always segment your emails into separate groups of people. Don't worry — we'll go over how to do that below.
A buyer persona can be a helpful tool to understand your target audience better.
4. Prioritize Subject Lines
Your subject line is the single most crucial aspect of your email. If your reader doesn't open your email, then nothing else matters. Your glorious body copy and meticulously crafted offer will go unread — and your subscriber certainly won't move any closer to taking a desired action.
Think of your subject line like a headline. Your goal is to capture the reader's attention so that they stop in their email-scrolling tracks and keep reading.
Start by studying the subject lines of emails you receive. Which ones do you open and why? Keep a swipe file, a collection of subject lines, content, and sales letters that caught your attention or were successful in getting you to act. Use them as inspiration for future email copywriting campaigns.
Then, use these 16 tips to write more effective email subject lines. Practice these steps to create an attention-grabbing subject line, and you'll have no trouble improving your email open rates.
5. Don't Forget Email Preview Text
The email preview is the snippet of text that appears alongside your subject line. This space is an excellent opportunity to further entice your reader to open the email. Use it as a follow-up to your subject line to tell subscribers more about the content inside.
If you don't manually select your preview text, your email marketing tool will auto-populate it with the first line of your email. That might be okay sometimes. However, if you can mindfully craft a teaser that better supports your subject line and engages readers, why wouldn't you?
Take WeddingWire, a company that increased its email click-through rates by 30% after improving its preview text. If you want to enhance your email copywriting, then don't neglect your email preview text.
6. Always Include a Call to Action (CTA)
Your CTA is an invitation to your subscribers to take action; it provides a simple and clear direction so that readers know what to do next.
Go back to the target objective of your email and use this to guide your CTA. Here are a few email copywriting examples:
Click here to read more.
Keep an eye out for my next email tomorrow.
Get 50% off today.
A good CTA improves conversion rates, but it also makes the reader's life easier. Your reader doesn't want to guess what they should do next. They want you to guide them, and CTAs help you do exactly that.
7. Consider a P.S.
"The P.S. is the most charming part of a letter. It's the wink you give as you walk away."

—Shaun Usher, author of Letters of Note
Most subscribers won't read your email word for word. However, over 90% of people read the P.S. — and they read it before the rest of the email!
Use your P.S. to capture your reader's attention, summarize your message, and create urgency. Don't think of it as an afterthought, but rather as a proven way to pack a punch at the end of your emails.
8. Know Your Client's Brand
Emails are a fun opportunity to show off your brand's personality. But before you start using emojis in your subject line or GIFs in your body copy, it's crucial to understand the brand you're writing for.
Some clients will want a playful tone to their email copywriting, and others will require a more serious or formal voice and style.
Ask your clients for a style guide or examples of email copywriting they would like to emulate. You'll quickly understand if they want to sound friendly and conversational or buttoned up and corporate. Most importantly, you'll avoid sending emails that miss the mark.
9. Keep Your Emails Short and Concise
How many emails do you receive each day? Probably dozens.
Your readers are inundated with email notifications, too, and they don't have the time or attention to slog through thousand-word-long emails.
According to HubSpot, the ideal length of a sales email is between 50 and 125 words. So, keep your emails concise. Get to the point, and avoid wasting valuable email real estate on unimportant, flowery language.
10. Tell a Story
Yes, keep your emails brief, but don't make them dry and dull.
When you can, incorporate storytelling. Our brains are hardwired to listen to stories. Plus, a well-told tale takes readers on an emotional adventure — it pulls them in on a sensory level.
The best writers know this and use good stories to inspire readers to action. Your emails are an opportunity to do the same.
Use short, compelling stories to entertain and inform readers. You'll grab their attention, make your message more relatable, and improve conversions.
11. Master Persuasive Writing
Persuasive writing is the ability to influence your reader to think or feel a certain way. Inspire your readers to take action, and you'll never worry about email copywriting success again.
Here's the secret to persuasive writing success:
Don't just tell readers what to think. Instead, successfully close the sale using these proven writing techniques.
Here are a few extra tips to give your email copy a persuasion boost:
Ask, Why does my reader care?
Solve a problem.
Be specific.
Use social proof, examples, and evidence.
12: Avoid Spam Filters
Spam trigger words are a quick way to get your emails blocked and sent straight to the recipient's spam folder. Luckily, the key to landing in your subscriber's inbox is a simple one: Choose your words carefully.
When in doubt, consult a list of spam trigger words and phrases to avoid.
If you focus on providing value to your reader, your emails are unlikely to land in spam. That means avoiding gimmicks, over-promising, or sensationalizing with all caps or multiple exclamation points.
Pro Tip: Keep your outbound email marketing strategy targeted and personalized. Blasting cold emails to a large list is a surefire way to end up in spam, not to mention frustrate and alienate prospective readers.
13. Write Your Emails for Mobile
It's hardly any secret we live in a mobile-driven world. According to emailmonday, 75% of smartphone users check email on their phones, many of them first thing in the morning.
Consider how your subject line and preview text will look on a mobile device. Whereas most desktops display 80 characters of a subject line, many mobile devices will cut your subject line off after only 30.
Writing shorter sentences and paragraphs is always a good idea, especially when crafting mobile-friendly email copy. Subheads and bullet points also help.
Finally, consider where your CTAs are sending readers — are these landing pages mobile-friendly, too?
14. Don't Undervalue Email Marketing Newsletters
Promotional emails and sales funnels are crucial components of any successful email marketing copywriting campaign. However, don't forget to add the humble yet mighty email newsletter to your strategy.
Email newsletters are a potent tool to keep your business top of mind — and inbox — for readers.
Remember, if your email newsletters are always promotional, readers will quickly unsubscribe. Send exciting and educational content and let your subscribers get to know you.
Finally, commit to a regular publishing schedule to send your email newsletters consistently. If you struggle with ongoing content ideas, these email marketing newsletter tips will help.
15. Segment Your Lists
Your email subscribers are at different stages of their buyer's journey. Ensure you're sending the right content to the right people by segmenting your subscribers into smaller lists.
Each email marketing platform is unique, but most allow you to group your audience using tags and filters.
List segmentation ensures your emails hit the right people at the right time — and that means more accurate email open rates and click-throughs (and fewer unsubscribes). Although by no means an exclusive roundup, here are a few ways you could segment your email list:
New Subscribers
Location
Lead Magnet
Abandoned Shopping Cart
Type of Purchase
16. Personalization Works
Want an easy way to increase your email open rates by 50%?
Add your reader's name to the subject line.
Personalization is a simple way to cut through the clutter and capture your reader's attention.
Consider your list segments, too. How can you create content that is more relevant and personalized to each group?
For example, someone who subscribed to your list after reading an article is probably looking for different content than a customer who has already made a purchase and wants to better use your product.
17. Try A/B Testing
Master email copywriters don't expect to get every subject line and call to action right the first time. Instead, they obsess over testing and optimizing their work; they use actualdata from their users to consistently improve their email copywriting.
When it comes to A/B testing, the golden rule is to test only one thing at a time. For example, try two subject lines, then two CTAs, then two preview texts. You might be surprised by what you learn. We aren't always the best judges of our work, and sometimes the headlines we expect the least of are the ones that perform the best.
Of course, A/B testing helps your clients, but it also supports your copywriting career through ongoing retainer work. It's a true win-win!
18. Get Comfortable with Marketing Metrics
There's no way around it: If you want to measure conversion rates (and create compelling client reports that tie your emails to sales), then you've got to get comfortable with a few email marketing metrics.
Listen …
Many choose a career in copywriting to avoid data and number crunching. But just a few key performance indicators (KPIs) will ensure you craft high-converting emails that demand big bucks from your ideal clients.
Here are a few to get you started:
Click-through Rate:the percentage of email readers who click on a link
Email Open Rate: the percentage of email readers who open your email
Conversion Rate: the percentage of email readers who take a desired action
Unsubscribe Rate: the percentage of readers who unsubscribe from your list
19. Always Edit Your Email Copywriting
You already know that all copywriting requires editing. But when it comes to email copywriting, giving your copy a second (or third) look pays big dividends.
That's because, unlike a blog post or a web page, you can't easily edit an email blast. There's no Undo button — no simple way to fix a typo or correct a mistake.
So, take the time to polish your email copy. Step away and come back with fresh eyes. Read it out loud and double-check all dates, prices, and links. You'll avoid embarrassment and the extra work required to send a follow-up email righting your wrongs.
20. Take an Email Copywriting Course
These 20 email copywriting tips are an excellent start to crafting high-converting email copy. However, if you want to jump-start your success, there's simply no substitute for a comprehensive email copywriting course.
Check out our self-study email program, How to Write High Impact Emails.

The AWAI Method™ for Becoming a Skilled, In-Demand Copywriter
The AWAI Method™ combines the most up-to-date strategies, insights, and teaching methods with the tried-and-true copywriting fundamentals so you can take on ANY project — not just sales letters. Learn More »

Published: March 1, 2022