Opening Up Your Options Is as Easy as Writing a Letter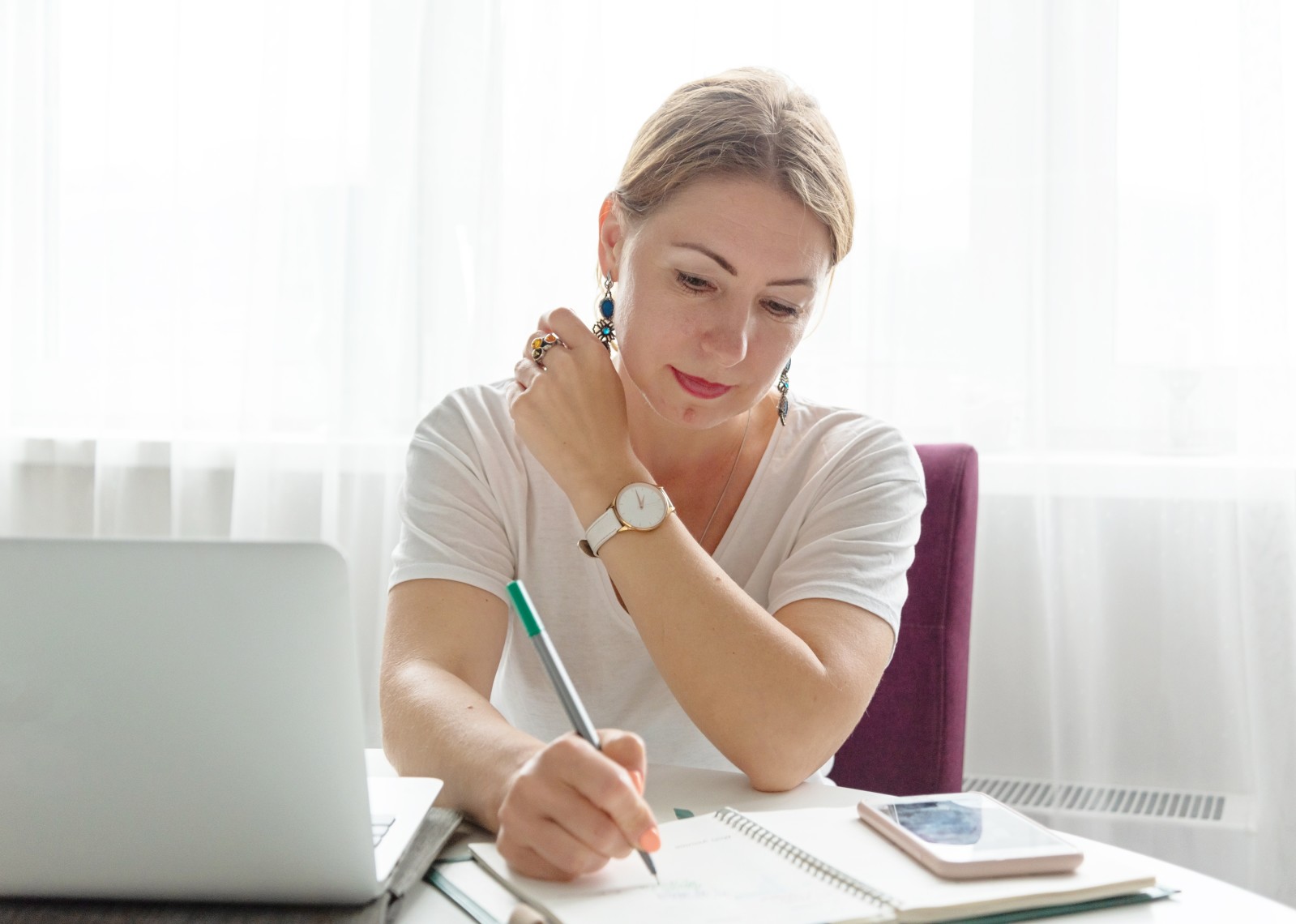 Last week, my best friend's company told all employees they had to go back into the office full time.
She's an office worker, highly skilled at her position, who has been able to very successfully perform her duties from home for the past 18 months.
And now she's being told she has to return to a dank, windowless office in the back of a warehouse building, facing a winter commute filled with snow and freezing temperatures.
Of course, she's considering her options. She does not want to go back to that office. And doesn't believe she should have to. But she doesn't want to look for a new job either. It might be enough to force an early retirement decision for her.
And her story is only one of dozens just from people I know personally who are now thinking differently about their work future than they were pre-2020.
The Great Resignation
All over the world, workers are struggling with returning to situations they might have been fine with pre-pandemic. But now that they've had a lot more downtime to think and reflect, those situations are even less appealing than they were before. They're looking for more meaningful work maybe, or maybe just work that is more congruent with their desired lifestyle.
Many will be forced to make decisions they would prefer to avoid.
But not you.
Because you already know something most people don't — whether you became interested in writing recently or you've always been interested, you now know you can make a living, a very good living, with your writing.
So many of today's successful copywriters have chosen writing careers after being faced with a situation in their previous career that wasn't working for them.
Take Jon Stoltzfus — he was working as an aerospace engineer but had already faced multiple threats to his career from company structural changes. He decided to take control of his own income by first building his copywriting business on the side, then, when the time was right, leaving that engineering career behind.
His new career, which he started by writing sales letters for financial publishers, provides a higher income than he'd had previously and a control he wasn't feeling when he was someone else's employee.
Steve Coombes became interested in copywriting because he wasn't happy with his commute and lack of family time. But he still needed the income. So he kept working and building his copywriting business on the side.
Then one day … he got a layoff notice from his day job. But he didn't stress about it. He just hit "accelerate" on the options his copywriting business provided … and hasn't looked back.
We copywriters are very lucky: we already know and understand that copywriting gives us something most people don't know they have — options.
Whether we're looking for control over our own income and career, like Jon. Or whether we want a lifestyle that gives us more time with our families, like Steve, copywriting gives that to us.
And even if the majority of our working years are already behind us, sometimes writing gives us additional options we can leverage to make our retirement everything we've dreamed about.
The Great Retirement
Forbes published an article in October 2021 about Baby Boomers leaving the workforce "to live their best lives in a silver tsunami 'great retirement' trend."
Those new retirees may or may not have been ready to leave yet, just like my best friend. They may have chosen to leave rather than face having to return to the office.
If you're close to or considering retirement, having copywriting skills opens up so many options for you that most retirees just won't have.
Take Melissa Gouty — she was a retired college professor who began her retirement running a very hands-on business with her husband. But after they realized they wanted a more mobile lifestyle in retirement, she turned to copywriting. And it has provided exactly the income and lifestyle they were looking for.
Copywriting is a perfect option for retirees — combining the ability to work as much or as little as you want with choice about what projects and what clients to take on.
What If You're Not Planning to Retire or Resign?
You still give yourself so many more options with a copywriting skill set in your repertoire.
For myself, I first added copywriting as a skill set to give me the option to earn extra money to pay for my kids' college. I wasn't planning to actually leave the corporate world until I retired.
But my employer had other plans. They laid me off before the ink was even dry on my purchase of The Accelerated Program for Six-Figure Copywriting.
I did start my copywriting business during my layoff period. I even invested in Circle of Success, so I could have access to the training to do any project that came my way.
But I also had to make up for a six-figure salary I suddenly no longer had and two of my three boys at colleges costing a combined $82,000 a year, with one more headed to college in the next two years.
So, when I got an option to return to my corporate job and my six-figure salary, I took it. But I also kept working on my side hustle copywriting business, which was just starting to gain traction.
At that point, I revised my goals for my copywriting business — I figured I'd keep working full-time at my corporate job until my boys all graduated from college and keep building my copywriting business on the side, so I could then leave the corporate world and run my freelance business full-time once the college bills were all paid.
And then the pandemic hit — and my full-time six-figure job was suddenly a half-time $60,000-a-year job.
However, now I had something I had not had before … a thriving copywriting business. Options.
I was able to absorb the majority of that loss of pay by taking on more copywriting work.
So when my employer asked late in 2020 if I would be willing to remain part-time, not only did I take them up on that offer, but I reduced my hours with them even more.
At this point, I could easily quit that job and still have a six-figure income. But I'm doing copywriting for them too now, and I love it.
So, talk about options — I'm an in-house part-time marketing manager and copywriter for my employer and a thriving freelance copywriter with options for who I work for and what kinds of projects I take on.
And because of my Circle of Success membership, I can continue building my business … and helping my employer with their copywriting projects … because I have access to the formulas and information on how to write pretty much any writing project that might come my way.
That, my writing friends, is my favorite part about being a copywriter. No matter what situations I've faced over the last six years, my writing skill set combined with my complete toolbox of training programs through Circle of Success has allowed me to weather any storm by giving me options for how to respond to any situation life has thrown at me.
If you want more resilience in your life, I can't think of a better place to start than focusing on building your copywriting business: it will give you options to handle almost anything that comes your way.
If you're looking for instructor-led training classes, and ongoing help — such as personal mentoring, customized career planning, writing feedback — you should check out AWAI's Circle of Success.
You get the highest level of personal support to reach your writing career goals, plus access to AWAI's complete library of training programs.
If you're looking for a place to start a well-paid writing career, check out this Inside AWAI webinar: 3 Ways to Make Your First $1,000 as a Freelance Writer. It will show you how you can begin building your own writer's life full of options.
Do you have any questions about how to move forward as a copywriter? Please share in the comments so we can point you in the right direction.

The AWAI Method™ for Becoming a Skilled, In-Demand Copywriter
The AWAI Method™ combines the most up-to-date strategies, insights, and teaching methods with the tried-and-true copywriting fundamentals so you can take on ANY project — not just sales letters. Learn More »

Published: November 17, 2021