3 Ways to Make Your First $1,000 as a Freelance Writer
Something magical happens when you make your first $1,000 as a freelance writer. In fact, it's one of the most important steps you'll make in your writing career.
When you do hit that first $1,000 milestone, things change. For instance, you'll suddenly realize:
Yes, you're good enough.
Yes, you can get clients.
Yes, you can get paid to write.
Yes, you are a professional writer.
Then you grow and build momentum from there.
Suddenly, it seems like everything is falling into place at once.
You'll climb to the hilltop, and a snowball effect will kick in as you roll down the other side … picking up more clients, building your confidence, and generating more income as you go.
But that's not all. You'll be energized to keep pushing, to turn one client into three, then three into five, and so on.
This is what we mean by building momentum.
Hitting that $1,000 milestone has a much bigger psychological impact than $500. It's easy to imagine growing your income from that first $1,000 to $5,000, and from there to $10,000, all the way up to $50,000.
But if you start at $500, then $10,000 seems like a heck of a long way off.
And $1,000 is absolutely possible. In fact, it's easy if you know how to get started. And that's what we'll go through here … showing you just how easy it is to achieve.
The 3 Best Projects to Get You Started Quickly
Now, before you leap into making your first $1,000 as a freelance writer, you need to know the best projects to chase. These are the ones where you can get started quickly and are easy to learn. We've identified three:
Blogging.
E-newsletters.
Simple video scripts.
Why these three?
Because blogging, e-newsletters, and video scripts have a set of common traits:
They're easy to learn.
You can learn them fast.
They're in big demand by millions of companies around the world.
They're easy for clients to say "yes" to because they bring value.
They have a fast turnaround.
These three are ideal because companies want these types of projects now. They understand the value these forms of content bring to their bottom line.
And you can turn these projects around fast. So you can start earning and building an income as quickly as possible.
One huge advantage of focusing on blogging, e-newsletters, and video scripts is you're already familiar with them. Chances are, you consume at least one of these formats regularly.
So you understand them.
Since they're small projects, the risk is low to both you and the company. It's like a first date. You can both check each other out and decide if you want to build the relationship.
They won't ask for samples or references. They don't need to because the risk is so low.
But most of all, it's easy for them. If you go to them with a solution, all they have to do is say "yes."
Your job is to make your client think, "Wow, this writer is really good."
So let's take a look at blogging, e-newsletters, and simple script writing in more detail.
1. Blogging
Blogging is simply content that companies publish which is helpful to the reader.
Blogs bring in traffic to websites. But more importantly, an informative blog builds trust, empathy, and authority with readers.
What's in it for the company? Using blogging as a content marketing tool increases Return on Investment (ROI) by 13 times compared to similar businesses, according to SEMrush.
That's massive.
Rather than spending $20,000+ on full-scale traditional advertising, smart companies instead spend it on blog posts. They get a year's worth of content for less than the price of one advertising campaign and 13 times the ROI.
No wonder companies use blogging as a marketing tool!
Why are blog posts so effective? Because:
They're written conversationally. There's no hard-sell or hype.
You're helping readers solve their problems and answering their questions.
Blogs are often described as being "pre-suasive." This simply means they prime prospects to become customers. So you might write a series of gardening tips for a local nursery. Then at the end, you'll have a simple text link. It will be conversational, low-key, and relevant to the topic of the blog post.
Say you write a helpful blog post about pruning roses. The link at the end will be something like this, "If you'd like to purchase a set of garden shears to prune your roses, then go here."
That link will take a reader to the company's online store, where they can make a purchase.
And therein lies the power of blogging as a marketing tool. You've established trust, given away stacks of useful information, and now you're helping them purchase the tools they need to get the job done.
How to Start Blogging Now
Now you know the demand for bloggers, how do you decide which industries to approach and what's the best way to approach them?
Start by thinking about what interests you. It could be tennis, RV travel, or gardening, for example. Then look for companies who need this. You have knowledge, you're already a consumer. You have so much to offer.
Then make a list of questions or problems you'd typically have.
The most popular posts tend to be how-to articles or listicles. A how-to explains a process step-by-step. A listicle follows a "5 reasons … 7 steps … 3 ways" format. People love these list items, as they're helpful and instructional.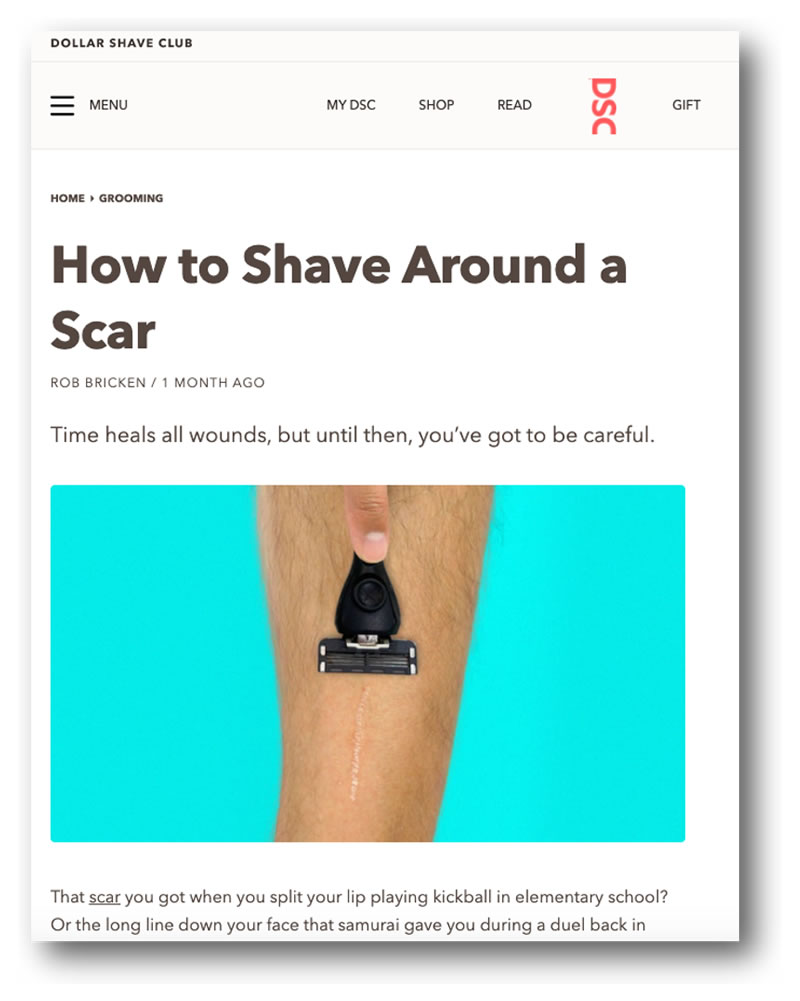 The next step is to find companies in this industry and check whether they have a blog.
Take a close look at their blog posts. Did they start blogging, then stop a couple of years ago? Is the content thin and doesn't answer your list of questions or problems? Are they missing how-to articles and listicles?
If so, they need your help. They've either run out of content ideas or they simply can't keep up.
So you come up with a list of five possible blog topics. Then you get in touch with them. What do you say? The tone of your approach should be, "Hey potential client, here's five ideas for blog posts. Which one would you like me to write first?"
Potential clients will at least listen to your proposal. And it's very unlikely they'll steal your ideas. They simply don't have the resources to create the content themselves.
Become an ideas machine for them, that's your competitive advantage. Clients continually need new ideas because blogs never sleep. They need to keep the blog going, so they're always going to welcome new ideas from you.
And if you're supplying the ideas, they'll want you to write the posts as well.
The Classic Blog Structure
When it comes to writing the actual blog post, use this proven structure. It maximizes the effectiveness of your message.
If you study any well-written blog post, it will follow this structure:
Intriguing headline — an intriguing headline attracts a reader's attention and makes them want to read further.
Introductory paragraphs — these introduce the topic, hinting at a solution to the reader's question or problem.
Steps or lists that are helpful, beneficial — this could be in the form of a how-to, a listicle, or a more general format that helps the reader. This is where you answer their question or solve their problem.
Summary/conclusion that inspires — you want to leave the reader feeling good. You want them inspired to learn more, purchase the product, or at least find out more about the product or service.
Call-to-Action — always give the reader somewhere to go. You don't want to lead them down a corridor to a dead end. You want them to be able to open a door and move into the next room. This could be a link to the product in an online shop or another blog post with related content.
And never forget the power of the Big Idea. If you weave one Big Idea through the post, then the reader will stay engaged from beginning to end. You'll convey your message clearly and they'll come away better informed.
If you see a blog that's not working, you can help the client by using this classic structure.
Another way to help your client is by supplying images which support your content.
You can use stock photos or sometimes provide photos you've taken yourself. For example, if you're writing about pruning roses then you can include a photo of your own carefully pruned roses.
Blogging Fees
How much can you charge for each blog post?
$250-$400 per post of less than 1,000 words.
$500+ for longer blog posts.
So if you approach potential clients with four or five blog post ideas, then you'll have earned your first $1,000 as a freelance writer in no time.
Blogging Resources
Go to 14:10 in the webinar, How to Make Your First $1,000 as a Freelance Writer. Pam Foster explains more about the blogging opportunity.
Inside AWAI Webinar: 3 Ways to Make Money Blogging as a Freelance Writer
Article: How to Write Blogs for Yourself and Clients
2. E-newsletters
E-newsletters are email newsletters. Marketers use them to send tips, news, and special offers to prospects and clients.
There are two kinds:
The first are free e-newsletters where users sign up to receive helpful tips and offers.
The second go out to customers. They are more focused on helping customers make the most of a company's products and services.
The best newsletters share helpful content with little promotional material. They might include helpful ideas, breaking news, and a few links to products or services the subscriber might be interested in.
E-newsletters are an extremely effective content marketing tool. Fully 81% of B2B marketers say it's the form of content marketing they use the most, according to HubSpot.
Why? Because e-newsletters generate sales. Marketers continue to see results, year after year.
Now you might be wondering about the opportunity as an e-newsletter writer. Well, there are 26 million service providers in the U.S. alone. And that's just service providers — lawyers, vets, dentists, accountants, and so on.
So the opportunity is huge.
And once a company starts, they can't stop. It becomes a burden on them. Take it off their hands. Get it done, so they don't have to think about it.
How to Start Writing E-Newsletters Now
Like blog posts, e-newsletters are demanding creatures. If a company tells subscribers to expect an e-newsletter every Friday morning, then they must deliver on that promise.
If they don't, their subscribers won't be happy. And that's bad for business.
But if e-newsletters are so effective, why would a business stop sending them?
Because they have either run out of content ideas or they simply don't have anyone available to write them.
This is your chance to help. You offer to write their newsletters for them and take the job off their hands. And you become their ideas-generator.
The best way to get started as a freelance e-newsletter writer? As with blogging, start by asking what interests you.
Then make a list of companies that provide products or services in that sector. Go to each of the websites and see if they have a newsletter. If so, sign up to receive it.
Make a list of questions or problems you have. Then once you accumulate a few newsletters, take a close look at them:
Do they answer your questions and solve your problems? The answers may not be directly within the newsletter. So check if they at least have links to useful articles.
Does the newsletter flow or is it crammed full of ads and promotions?
Does the company send it regularly? If they promised to send it weekly when you signed up, do they?
Does every newsletter follow a consistent format or are they all set out differently?
Are there glaring omissions? For example, do their newsletters provide seasonal information — winterizing your garden, Christmas specials, and so on? Or do they miss these seasonal sales opportunities?
After a while, you'll begin to notice areas for improvement.
Approach them with a pitch like this, "Are you struggling to come up with newsletter content? I have several content ideas, based on experience in your industry and I'd like to help you out."
Chances are, the company will be more than happy for you to write their e-newsletter. This frees them up to concentrate on their business, and releases them from the burden of e-newsletter writing.
The E-Newsletter Structure
The structure of an e-newsletter can vary widely. The main thing is to settle on a consistent structure and stick with it.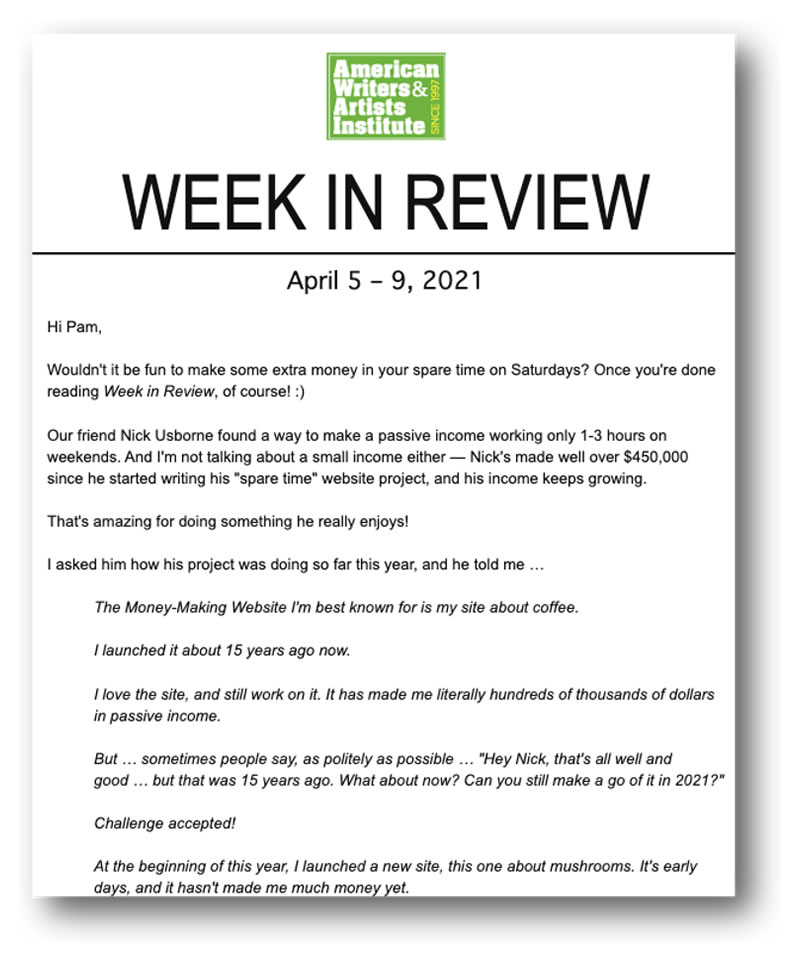 The best e-newsletters provide a mix of insights, interviews, profiles, breaking news, practical tips, reminders, invitations, and promotions. These will differ depending on the industry.
And you'll go for a mix of shorter and longer topics. For example, you might start with a featured topic which could be between 250-350 words. Then you'll have two short topics of 150 words or less.
The best way to decide which format works best is to copy the structure of your own favorite e-newsletters.
But what if the current structure is ineffective? Can you change it?
Yes, here's how.
The first thing you'll do is come up with a proposed structure. How? Look at competitor e-newsletters which you like and take the best elements of their layouts.
The best layouts are simple and easy to follow, with a logical flow from beginning to end.
Once you and the client agree on a layout, your first "new" e-newsletter will start with an announcement like this, "Hi. Guess what? We've given our newsletter a well-deserved makeover. Hope you love the new look!"
Then give subscribers a chance to provide feedback, in case you unknowingly removed a feature they absolutely love.
E-newsletter Fees
E-newsletter fees depend on which format you and the client agree is best for their business. The two main formats are:
Everything in the newsletter. This will typically cover a few topics, some images, some links to useful content either on their website or related websites, and one or two links to products or services. The fee will be around $800 per issue.
Short teasers with a snippet from several articles on their website. So if you write the newsletter and the articles, your fees will be well over $1,000 per issue.
E-newsletter Resources
Go to 29:12 in the webinar, How to Make Your First $1,000 as a Freelance Writer. Pam Foster explains more about the e-newsletters and why they're a great place to start.
Article: Why Your Email Newsletter Clients Will Never Run Out of Content
Course: How to Earn Top-Level Fees Writing for the $5.4 Trillion Professional Services Market
Course: How to Write Engaging E-newsletters
3. Simple Video Scripts
Just about every marketer on the planet is excited about video. And here's why, according to OptinMonster:
89% of marketers say video gives them a good ROI.
83% of marketers say video helps with lead generation.
87% of marketers say video has increased traffic to their website.
80% of marketers say video has directly helped increase sales.
Every channel needs video. YouTube, Vimeo, Facebook, Instagram, TikTok, Pinterest, email campaigns, websites — every marketing channel.
They all need short videos. And these types of videos need short, simple video scripts.
So the demand is huge.
Notice I said short videos … easy-to-consume videos which get the message across in a short space of time.
But marketers are already frantically busy, just trying to keep up with all the different marketing channels. They know videos work, but they don't have time to create them.
This is where you step in.
Understandably, your first reaction will likely be, "What do I know about video scripts? I'm not a video producer."
Bear with me here. It's much easier than you think. In fact, it's so easy, once we run through it you'll be thinking, "Is that it? I can do that!"
Here's how it works.
Imagine you're asked to write a video script about a weight loss pill.
Now, the critical thing to remember is you don't write a script. The person being interviewed does not read your script.
Rather, you're creating a storyboard. Here's an example of what a storyboard looks like.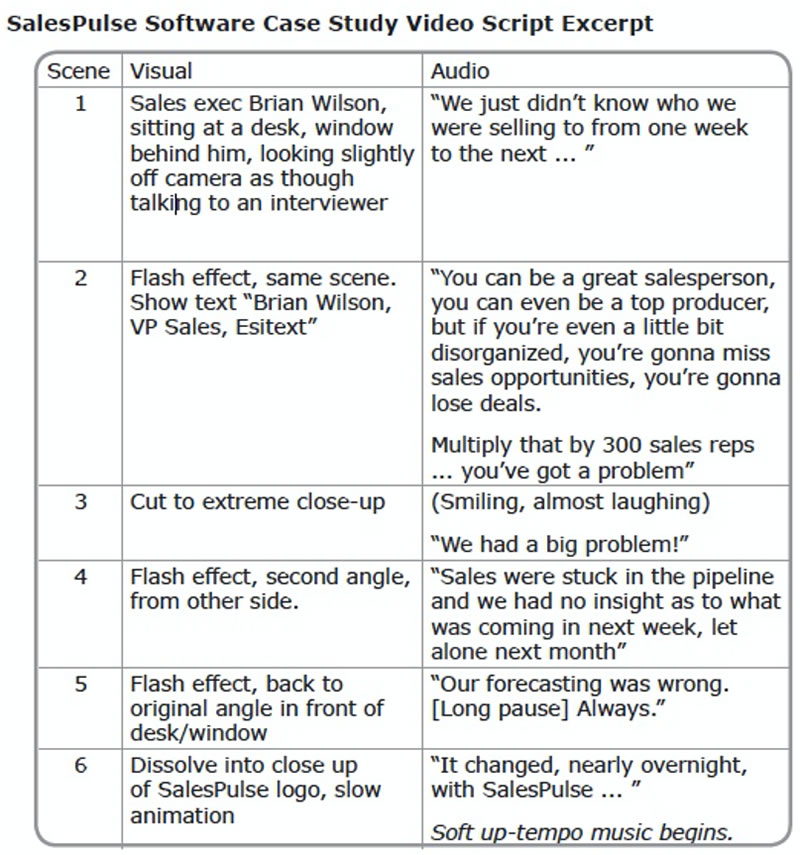 Notice how this storyboard has two columns. In the first column are the visual cues you want — looking off-camera, extreme close-up, and so on.
The second column is the audio. In this example, the audio is slightly more scripted. However, can also be more generic like "Person answers first question. Need snippets of what problem she had and why it affected her life so badly."
So, you think about what you want the person to say. Then you write questions, with the aim of leading the interviewee to answer those questions in their own words.
When it's done, the video producer cuts the footage and builds a story from your storyboard.
And this raises an important point. Notice the difference between you (the script writer) and the producer? You create the story, while the producer creates the video from your storyboard.
So, if you're good at
Telling a story and
Visualizing the before-and-after story
… then video script writing is your thing.
So let's get back to our weight loss pill example.
Your storyboard might start with a zoomed-out shot of a slim and handsome man smiling, then a close-up of the pain in his eyes as he recounts his battle with weight loss.
You might want him looking slightly off camera, as if he is having a one-on-one conversation with the interviewer.
The interviewer will ask him a series of those questions you scripted, then let him speak freely.
In our example, the first question will ask the man to recount his battle with trying to lose weight. Your storyboard will request a five-second snippet of a before photo of the man, to emphasize how much weight he's lost. And on it goes.
So you're building a story, using the visual impact of video as well as the emotion in the words.
The interviewee is not following a script. They're simply answering questions.
The questions you create are aimed at creating sound bites. And you want viewers to lean in and say, "Hey, that's me! I want this too. Tell me more about it." You want them to relate to the video.
So you approach it thinking, "What sound bites do I need?" Then you create a series of questions which will get you those sound bites.
Your storyboard tells the producer what story you want told and how it will be told. The producer then takes the relevant snippets and forms them into a slick video.
And that's it! Yes, that's really all there is to it.
It's just a series of snippets.
How to Start Writing Video Scripts Now
What's the best way to get a feel for what types of videos a particular industry wants? Watch company videos. See what they're doing, see what approach they're taking.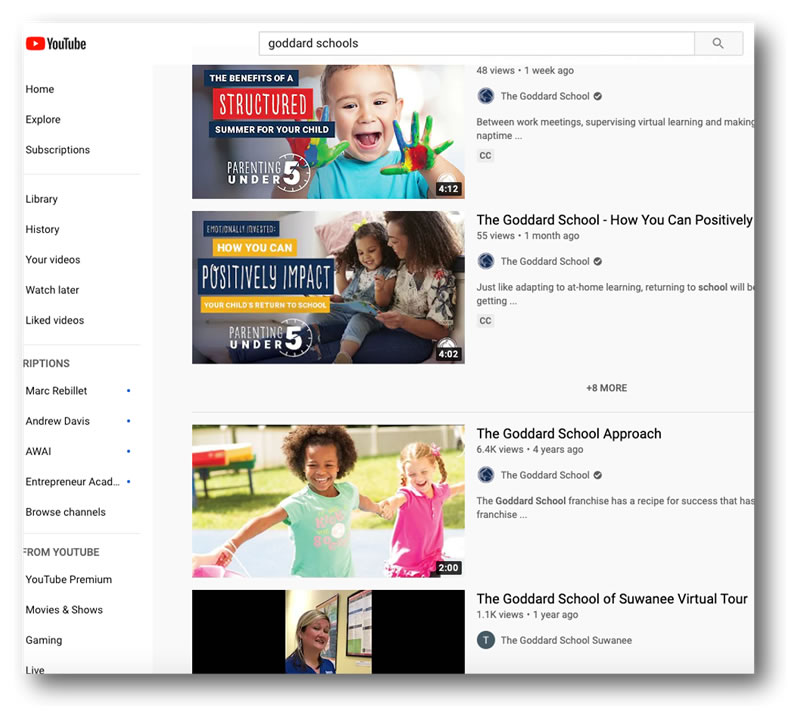 And as with blogging and e-newsletters, start by asking what interests you. Then find companies in that industry sector.
Make a list of possible companies. Then go to them with a list of videos you found on their competitors' marketing channels. Suggest they do the same.
Keep in mind, video production companies don't write scripts. They will ask, "Do you have a script? What do you want to say?" So when you go to them with a storyboard, you'll be providing them with a roadmap of the video's structure.
Once your video is published, you can take it and show their competitors. At this point, you'll have implied authority. They'll assume you're already a pro.
The Video Script Structure
We've covered this in some detail already. In summary:
A simple video script requires a storyboard, a roadmap.
Your job is to visualize how you want the story to unfold. To do this, you use a combination of visual and audio aids — camera angles, photos, close-ups, and then sound bites which drive the message home.
Think of the actual storyboard as a list of instructions for the video producer to follow.
Your job is to visualize how the video will unfold and to come up with a list of questions to get the sound bites you need.
Finally, there are many types of videos — how-to videos, instructional videos, explainer videos, interview videos, and so on. While each type requires subtle differences, the basic structure is the same.
Simple Video Script Fees
Video script fees are off the charts. You can charge $100-$200 per video minute. That's less than a page and you can set a minimum charge of $500 per project.
How long will it take you to write each page? 30 minutes maximum.
So with just two simple video scripts, you'll make your first $1,000 as a freelance writer.
Or if the project is a larger scale, then a production company will likely be involved. In that case, you get around 10% of the production budget, which is normally around $1,000 per video minute.
Video Script Resources
Go to 38:54 in the webinar, How to Make Your First $1,000 as a Freelance Writer. Rebecca Matter explains in detail exactly what a video script writer does and gives several examples of the different types of simple video scripts.
Article: Make 3X Your Normal Hourly Rate Writing for This Untapped Niche
Certification: Video Script Writing
How to Get Clients to Say "Yes"
So how do you get clients to say "yes"? Start by keeping the first project simple … choose blogging, e-newsletters, or simple video scripts.
Earlier we discussed in detail why these are the three best projects to start with. They're easy to learn and you can complete each project quickly.
Make it easy for prospects to say "yes." Take this approach: "Here's four ideas, which do you want first?" In other words, this is what you need, here's your choice, choose one, and I'll get it done for you.
Show prospects what the competition's doing … videos, blog posts, newsletters. Tell them, "Let me help you do the same for your company."
Visit local companies, there's plenty of work there. Show them how video will make them stand out locally.
Team up with:
a video producer and supply complete video packages.
graphic designers to make newsletters look professional.
complementary services like web designers or agencies.
Then provide a full-service package. If you can offer a full-service package, a prospect is more likely to say "yes."
Your mantra should be "easy, easy, easy." What's easiest for the client? How can I make their life easy? How can I help them? What's in it for them?
Every interaction with a prospect should be approached from the viewpoint of you making their life easier. If you do that, you'll get your first client in no time.
(And in case you're looking for even more information on getting clients … go here for more valuable tips and resources about getting clients.)
How to Build from the First $1,000
Okay, imagine you've earned your first $1,000 as a freelance writer. What now?
Take what you've already achieved and build on it:
Set up retainer deals.
Ask what else they need help with.
Post your work as samples on your website.
Reach out to other prospects.
Announce your work on LinkedIn.
Tell everyone you know what services you offer.
A word about retainer deals. Retainers are fantastic for both parties. You have assured income for 12 months (or whatever term you agree on), and the client knows you're available to do their work for the next year.
This way, they don't need to keep searching for writers. You're right there, available when they need you.
Final Thoughts
Every new marketing channel that opens is a new opportunity. Businesses want to use every single one.
But how do they cover all these? That's where you come in as a writer. You choose a few and provide the solution.
When you're starting out, keep it simple. That's why we recommend blogging, e-newsletters, and simple video scripts. They're:
Easy to learn.
Quick to learn.
Easy for a client to say "yes" to.
Then once you have a foot in the door, move to the next level. Ask what else they need help with. Become their go-to freelance writer.
Right now, you might feel like it's never going to happen. But you already have the skills you need to be a writer … you just need to find clients.
Make it your goal to earn your first $1,000 as a freelance writer.
Target blogging, e-newsletter, and video script opportunities.
Keep it simple.
Ask how you can make a prospect's life easier.
And before you know what happened, you'll have more work than you can handle.
Are you looking for more valuable, free information on freelance writing success? Access the Inside AWAI archives here.
Webinar Materials
Blogging Resources
Inside AWAI Webinar: 3 Ways to Make Money Blogging as a Freelance Writer
How to Write Blogs for Yourself and Clients
E-Newsletter Resources
Article: Why Your Email Newsletter Clients Will Never Run Out of Content
How to Earn Top-Level Fees Writing for the $5.4 Trillion Professional Services Market
Access the Inside AWAI archives here.