5 Questions to Ask Yourself to Make Your First $1,000 Writing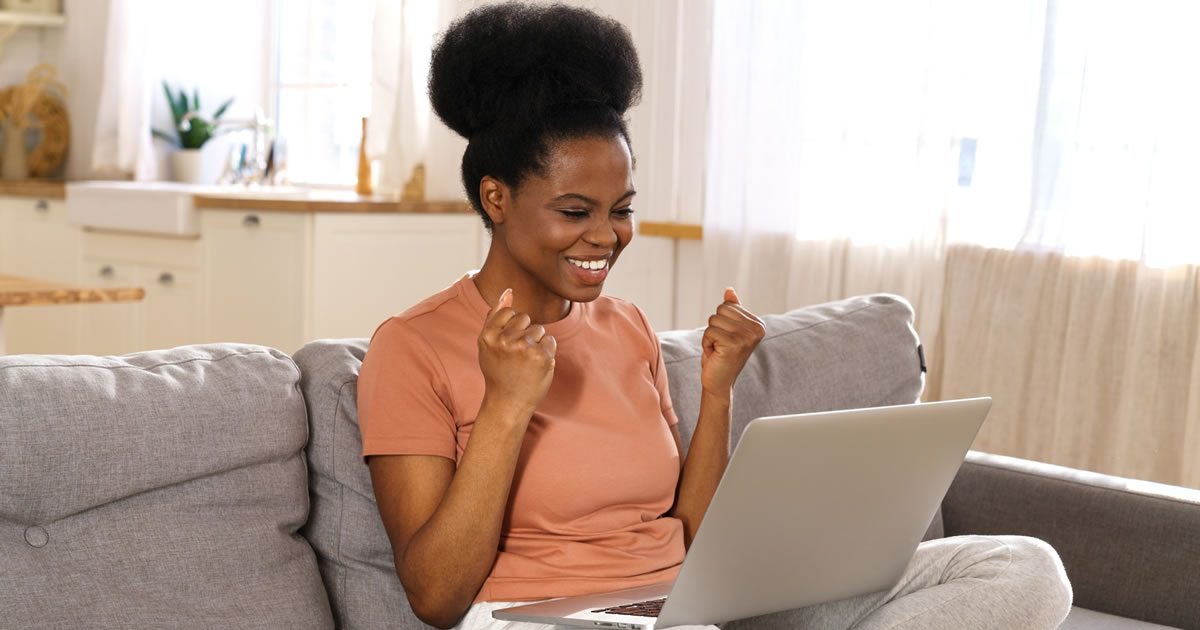 Imagine you were planning a trip. You'd have a destination, right? There would be certain criteria that helped you decide where to go.
Timing/Schedule
Budget
Interests
Travel Partners
Even something as "simple" as a family day trip requires thought about the activities, how much time will be in the car, where you'll eat, and more.
How long it takes you to make these decisions may depend on your experience, interest, and money. For example, millions of people plan cross-country trips to Walt Disney World every year. In contrast, others may choose an afternoon outing to a nearby State Park.
It's no different when it comes to the launch of your freelance career. You get to choose your path!
There's a certain magic that occurs when you get specific about where you are heading. It helps keep you focused on the next step and find the answers to questions as you go.
For example, let's say you want to get paid to write. In fact, you'd like to make your first $1,000 as a writer in the next month. What do you need to do?
5 Questions You Can Ask Yourself to Launch Your Writing Business
When you get specific, you eliminate indecision. You can move forward knowing you have a direction. Sure, you can adjust course as necessary, but you're building momentum by making a choice.
Here are five questions you can ask yourself:
1. What writing experience do I have or want to have?
Most everyone has SOME type of writing experience. From school papers to social media posts to emails, we all have experience communicating through writing.
And there's opportunity in every industry imaginable, from writing emails for pet product companies to longer blog content for industrial pumps to e-books for hospitality technology. It's a big world, and the opportunities keep increasing!
A quick search on the job site DirectResponseJobs.com shows 1,270 opportunities for freelance writers! The opportunity requires focus and a bit of elbow grease, but the sky's the limit!
To make your $1,000 goal the quickest route, I'd recommend that you pick one industry and one type of writing at first. For instance, blog writing and email writing are in high demand. It'll only take you a few hours to get the hang of either one. Get good at one skill, and then you can expand!
If you choose to start in an industry you're already familiar with, you can leverage your inside knowledge and your path to success is even shorter.
2. What do I need to know NOW?
Make a shortlist for yourself. No more than five bullet points so you can gain momentum instead of feeling overwhelmed. For example, you might want to know:
How to write emails that engage and sell for the XYZ industry
How to find clients who need your sizzling emails
How to show that you can do the job well
How to write a proposal
How to invoice
​3. Where can I get the training I need?
What do you already know? Do you already have email samples, and now you're ready to hunt for your first client, or do you first need to get up to speed on email writing?
Either way, AWAI has a ton of great training and business-building resources. From webinars to self-directed learning programs, you can find the direction you need.
For email writing, you could start with the How to Write High Impact Emails program. If you wanted to start with blogs, then How to Write Blogs for Yourself and Clients would be the resource you need.
Several years ago, I joined Circle of Success (COS) for the live class curriculum, access to the full library of resources, and mentorship and accountability. I knew I needed direction. The curriculum kept me focused because I was working through that material rather than having my head on a swivel with every new thing I encountered.
It also gave me a built-in accountability group with the other participants in my classes. Years later, I lean on people I met through COS when I have questions about running my writing business.
You can also join AWAI's Facebook groups to connect with other people like yourselves and find ready support.
4. Create SMART goals
Popular in business management and personal development circles, SMART goals are an acronym meant to help you define what you want to accomplish next and how to get there.
Here's an example.
Specific — Clear and unambiguous, such as, I'll learn how to write engaging emails for e-commerce and make $1,000 before Thanksgiving. (Black Friday is coming!)
Measurable — How will you measure this … when you land your first email client? Use a metric that can be defined, such as dollar amounts, percentages, number of clients, time frame, and so on.
Achievable — Is what you want to do realistic and possible? Planning to make $1,000 before Thanksgiving with email writing is very possible if you focus.
Relevant — Only do the things that will help you move closer to your goal. Getting the right training, following proven plans to land email clients, and so on.
Time-Based — As the saying goes, "A goal without a deadline is just a dream." This is your deadline. You can add in a fixed start date and/or milestone dates too. For example, you could decide you'll write an email welcome series campaign for a specific brand by the end of next week. (Choose a favorite brand, read up on email welcome campaigns, and practice writing yours.)
5. Try something, then assess how it worked/how it could be better?
There's a marketing trend with some companies "building in public." What this means is that they try something and share their results. You don't need to be public about yours, though. It's still effective if you pay attention to what you've tried and what you learned from it.
As CEOs of our lives, we want to ABL — always be learning. Try something — for example, study email writing for e-commerce and reach out to potential clients. Take notes on what you learned, what worked, what didn't work, and what improvements you can make.
I set aside a few minutes on Friday afternoons to review the week and note what worked well, what didn't, and what I can improve. It's part of my plan for refining what I want out of life and my business.
You can do it too. Start getting specific about what you want from your freelance writing business, and it gives you direction. Ask yourself what you want out of the next 12 months? Do you want more freedom and the ability to work from anywhere on your terms? Then get granular about what that looks like for you in the coming weeks. Implement. Reflect and take the next step.
The writing opportunity only continues to grow! More companies have shifted their marketing away from live events to online which means they need more content and copy than ever. There are dozens of ways you can make a living as a writer. Once you start building momentum, you'll realize you can achieve success and prosperity along the path of your choice.
For three ways to make your first $1,000 as a freelance writer, check out this free Inside AWAI webinar. Rebecca Matter and Pam Foster walk you through just how easy it is to achieve that first $1,000, including three paths to get started quickly.
Want to know more about the writing opportunities available right now? Ask your questions in the comments so we can point you toward more information.
How to Write High Impact Emails
Learn how to write winning emails from one of the best email writers in the industry today. From writing subject lines that get noticed to "call to actions" that get results, it's all included in this home study program. Learn More »

Published: September 3, 2021