11 Tips for Success When Attending Virtual Events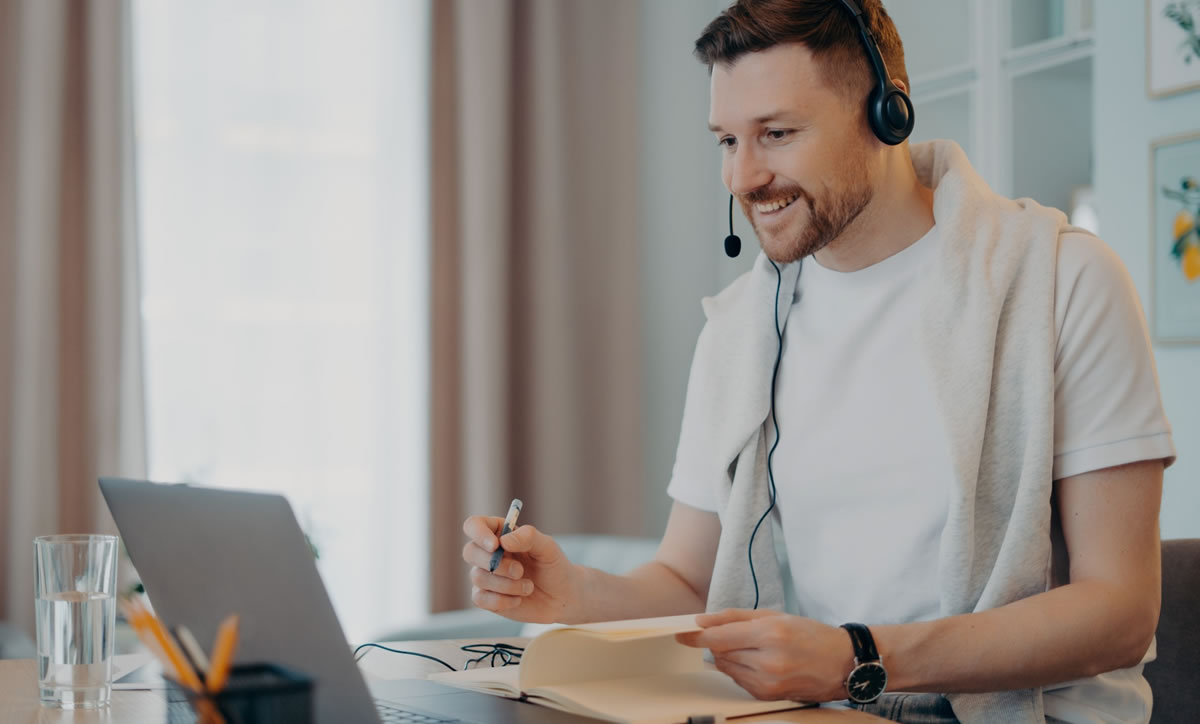 "It's the next best thing to being there."
A copywriter wrote those words in the 1960s as part of a campaign to promote the Bell Telephone System long-distance calling.
The promise was you could keep in touch and stay connected to friends and family around the world. For the low cost of $12 plus tax. That's the equivalent of about $110 in today's purchasing power, according to the CPI Inflation Calculator.
The alternatives for personal communication at the time were mail and telegram. Neither one very convenient or personal. And in the case of mail, not very timely, either.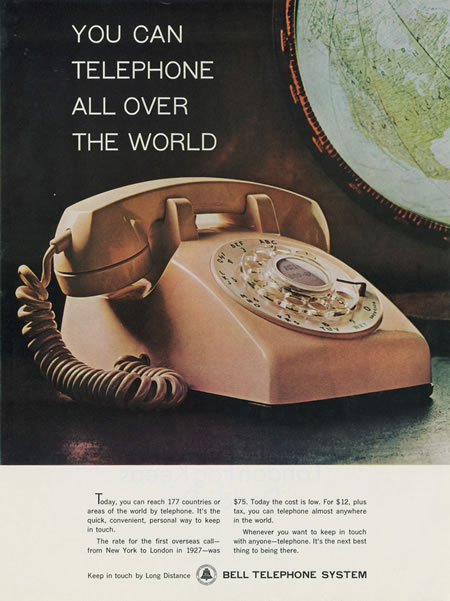 So, while costly, long-distance calling was a relatively good solution for the problem of how to stay in touch with people when you couldn't connect with them in person.
These days, we take long distance phone calls for granted.
These days, we can send video messages to people all over the world.
With our technology these days, we can have shared experiences and not just view but actively participate in live-streamed virtual events with our peers and like-minded people all over the world … all from the comfort of home or wherever we choose to be. (As long as where we choose to be has an internet connection.)
These days, while we might wish we could gather together in person to enjoy meditation and yoga on the beach and drinks at the bar, live-streamed virtual events are the next best thing to being there.
I've attended so many virtual events over the last 18 months or so, that they feel as "normal" to me now as long-distance calling.
Here are a few tips and tactics I've learned to make them work for me. You can use them to make virtual events work for you, too.
Before the Event
Connect with fellow attendees. Some events will have private Facebook groups for attendees. Join them and participate in the discussions happening. Ask questions. Start conversations of your own.
Other event organizers may not set up groups but rather encourage attendees to tell the world that they're attending the event by posting about it using hashtags (# preceding specific keywords).
You can find fellow attendees by doing a search for those hashtags. And post about the event using hashtags yourself so others can find you, too.
Get to know the presenters. Most events will announce the speakers ahead of time. Look them up and follow them on social media. Like, comment on, and share their social media content. Read their latest articles or their books if they've published any and you have time.
You can even tag them in your own social media posts about the event. Something like, "Super excited to hear @speakersname at #eventhashtag … it's going to be epic!" Presenters really like this as it gives them more credibility and social reach. And it puts you on their radar, too.
Update your profile. If you're using your Zoom account for the event, make sure you've uploaded a current photo as your account profile photo. It doesn't have to be a professional headshot, but it should be well-lit and show you, not your kids or your pets or your business logo.
If the event is being presented on another virtual event platform, you may be given the opportunity to set up a user profile on that platform. Do it! Upload a current photo. If you can add a description, include your "What I Do" statement and anything else that would attract like-minded people to connect with you.
Mine might look something like this: I'm a web copywriter and content marketer, and I help info-marketers put their messaging into words that persuade people to buy their stuff so they make more money. In my spare time, I like to walk my dogs, garden, swim, read, and drink wine … not necessarily in that order. ;)
During the Event
Avoid distractions and be all-in. Whether it's a 90-minute networking meeting or a three-day dawn-to-dusk conference, I've found that I get the most out of the virtual experience when I give all my attention to it.
It's easy to check email, text messages, and social media while you're in the midst of attending a virtual event from home. DON'T!
In the words of Karissa Kouchis, a nationwide trainer for Tony Robbins and emcee at a three-day international virtual event I recently attended, "To miss a moment is to miss too much."
Here are some "blinders" that help me stay focused during an event:
Block out your time as if you had left home to travel to the event.
Change your voicemail greeting to let people know you're unavailable for an immediate response.
Set an Out of Office automatic reply to acknowledge emails and let the sender know you won't be responding right away.
Turn off your social media notifications so you won't be tempted to check on them.
Be an active participant, not a passive observer. Become part of the action — part of the event experience — by showing up with your webcam on if the event platform supports it. If the presenter asks for feedback in the chat and/or Q&A, do it! If there are opportunities for smaller group discussions in breakout rooms, join them.
The more fully you can immerse yourself in the event, the more you'll get out of it.
Stay hydrated. According to Dr. Majid Fotuhi at the NeuroGrow Brain Fitness Center, even just a small amount of dehydration can cause our brains to process information slower as well as make it harder to stay focused and pay attention. So be sure to drink plenty of water throughout the event.
I usually have several water bottles nearby throughout the day so I can remember to stay hydrated. Yes, you may take more frequent trips to the bathroom, but you're at home! (Just remember to turn your camera and microphone off if you take your device into the bathroom with you.)
Get up and move. Be sure to get up and move your body throughout the day. Stretch. Do jumping jacks. Jog in place.
Scientific American reports that exercise increases blood flow, energy, and oxygen to your brain, which makes it perform better.
Getting your blood pumping puts you into a higher peak state so you'll get more out of the event. So get up and do something active every once in a while. It works!
Take notes. Even if you'll have access to recordings of the event later, take notes during the presentations. The physical act of taking notes anchors your learning.
In addition to taking notes of what the presenters say and teach, jot down ideas that come to mind for additional action to take later. Take down names of people you interact with in the chat and who you'd like to connect with later.
After the Event
Review your notes while they're fresh. If you're like me, there may be some gaps. Mark those with a reminder to watch the recording for that session if recordings are available. Or reach out and ask a fellow attendee if they have that information in their notes.
I like to highlight my notes with different colors:
Yellow is for insights and information.
Green is for things to implement.
Pink is for people to follow up with.
Make an implementation list. A-ha moments are important, but implementation is what moves the needle forward. What action are you going to take after the event?
I take all of my action notes that were highlighted in green and put them on individual sticky notes. Then I move them around and rearrange them until they're in a priority order of to-dos that I can work with.
Next, I give them deadlines and schedule them into my calendar. Because if it's not on my calendar, it won't get done. And you know how we writers respond to deadlines!
Follow up and stay connected. Send a quick message to people you connected with during the event. If you aren't already connected on social media, do that now.
Ask about their key takeaways and what their next steps will be. Share yours.
You can also share your takeaways and next steps on social media with the event hashtag to find other people you may not have connected with during the event. Search for others doing the same and connect with them.
Virtual Events Are What YOU Make of Them
You're never going to hit a homerun by being tentative when you swing the bat. Baseball players who hit balls out of the park do so by putting everything they've got into it.
And it's the same with virtual events.
I've gotten the most out of the virtual events that I've given serious attention and full focus to. Where I've actively participated and played full out.
You can, too.
Virtual events are even better than long distance calls. For me, they're the new next best thing to being there.
Do you have any questions or suggestions about how to maximize your participation in virtual events? Share with us in the comments.

The AWAI Method™ for Becoming a Skilled, In-Demand Copywriter
The AWAI Method™ combines the most up-to-date strategies, insights, and teaching methods with the tried-and-true copywriting fundamentals so you can take on ANY project — not just sales letters. Learn More »

Published: September 10, 2021