All You Need to Get Started Landing Well-Paid Writing Assignments Is LinkedIn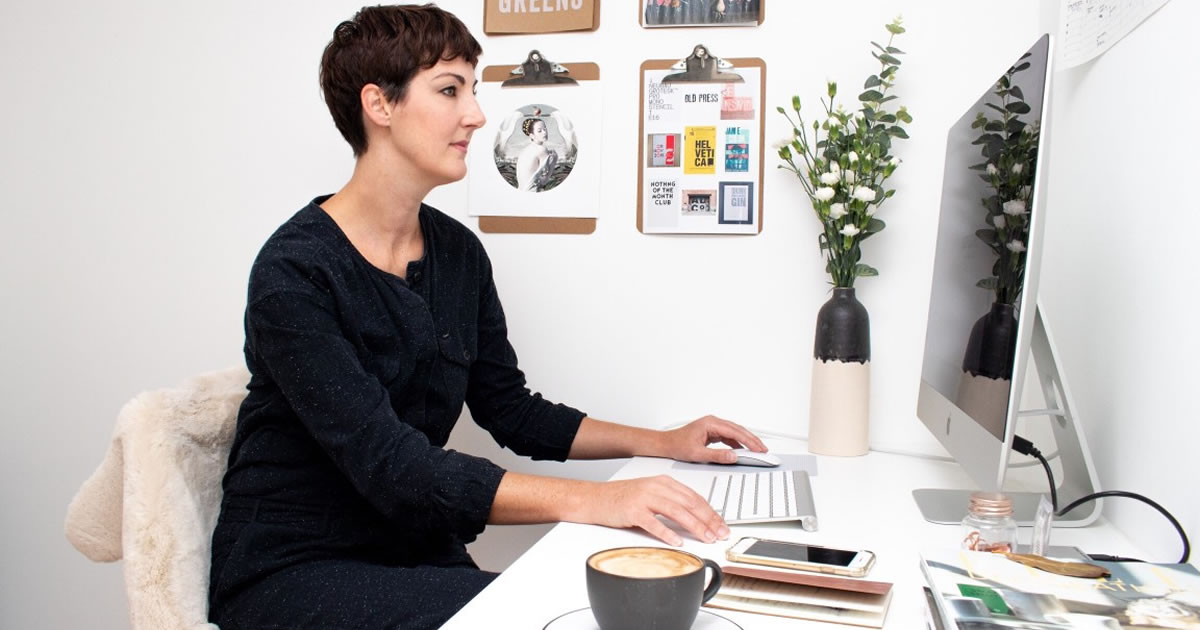 Forget Facebook, Twitter, and Instagram when it comes to connecting with copywriting clients.
LinkedIn is one of the most overlooked marketing tools and, in my opinion, is the most effective social media platform for almost any business use.
When you're starting a copywriting business, all you really need is LinkedIn — let it be your foundation. Here's how:
Your LinkedIn profile is your resume and even your website, until you have one set up, so make sure it speaks to your ideal clients and positions you as the one they need. And remember, everything you write, especially your LinkedIn summary, is a sample of your writing. So make it sing!
Your LinkedIn network is your address book, so be open to strangers who want to connect and aim to build your network. More connections give you better access. More is definitely better!
Your LinkedIn stream is your professional social media feed. So, even if you don't yet have content of your own, you can build a lot of goodwill by sharing, liking, and commenting on other people's posts.
Your LinkedIn profile can also serve as your blog. That's right. You don't need your own blog to jump-start your business. You can publish your articles right to your LinkedIn profile so they're available and visible for anyone to see, like, and comment on too.
LinkedIn can (and should) be the only resource you need to build your own custom list of ideal clients. It is, after all, like Google for business — a database of professionals used as a search engine by professionals. So use it that way to build your prospect list for targeted outreach.
Best of all, LinkedIn messaging is your email service. Use it to start conversations with people you want to work with and whom you know you could help.
But what to say? That's what this article is focused on.
Don't worry — it's really simple and doesn't have to be awkward. Here are some general guidelines:
Always add a personal note when inviting someone to connect.
Thank everyone who accepts your invitation.
Thank everyone who invites you to connect.
Use LinkedIn to start conversations, then move them to email.
What to say when inviting someone to connect.
You only have 300 characters, so use them wisely. Make it short and sweet and as personal as possible. Here's a simple message you can tailor for each person:
"Hi (name), You don't know me (yet), but we have a few things in common and I would love to connect with you. I hope you agree."
Then, once you're connected, you can send a friendly message.
Don't be spammy. Here are some real examples of messages I've received via LinkedIn. Some are pretty spammy, others not so much and one even turned into an actual working relationship. Judge them for yourself. (The names are changed to protect their privacy.)
First, what not to say (and why)
This one is too generic, but even worse, it doesn't tell me anything about what they do! Why would I click or call?
Hello Ilise. Are you the owner or employee at Marketing Mentor? Connect with me in person or visit website(dot)com. Thanks, Chad 888-555-2880
This one is also too generic, if more focused.
Need any help with your WordPress websites? I specialize in custom WordPress development, troubleshooting, and maintenance. Is there something I can help you with?
This one is friendly but very random and grammatically incorrect.
Thanks for connecting! Hope you're doing well I'm freelancer graphics designer I will design logo, brochure, poster, presentation Let me know if you have any requirement
This one is friendly too, but really vague.
Greetings Ilise, I run several businesses and have many interests. I would like to chat and learn more about yours. If you are open to a conversation, pick a time that works for you at (link) Thanks, Mickey
This one is better — it starts by offering something of value to me — but it's way too long for an introduction!
Hi Ilise, I thought perhaps you'd like some helpful tips on how you can share your expertise with a larger audience of your IDEAL CLIENTS. If so, you may be interested in my webinar, "Why Defining Your Ideal Client Avatar Is Vital To Your Success … and How to Attract The Perfect Profiles for Your Business." It is free to watch, and in it, I share eight practical strategies to find, attract, and interact with your ideal clients, so they show up inspired (and eager) to work with you. If that's something you would be interested in, you can register for free here: (link) (There are five high-value bonuses offered, so be sure to stay until the end). If you are curious about how I can help you reach your next level of success, just reply to this message to let me know. I will provide you a direct link to my comprehensive Marketing Assessment and then we'll schedule a call to identify the gaps in your processes. There's no obligation and no fee for the call. I hope you enjoy the webinar and again, thanks for connecting. I look forward to getting to know more about you and your business. Yours in business success, Jenny M., Social Media Specialist
This one has the right intention and makes a connection between my business and their clients, though they keep the connection a secret.
Hey Ilise, I help companies generate more clients and increase their overall revenue. Marketing Mentor seems like a perfect fit and has a lot of similarities to other clients we've been helping. Can I set you up on a call with one of our partners to see if we can do the same for Marketing Mentor?
Now, what to say:
Short and sweet and gracious — not asking for anything.
Thank you for connecting with me, Ilise.
On the right track by offering content that might be of interest to me and my network.
Hi Ilise, I recently did an interview on Business Innovators Radio about how to get more customers and clients this year. Here's the link to my post if you want to check it out, and share if you think it would be helpful to your network. (link) I hope it helps, Bob Smith (link)
This one starts off by mentioning a connection — a mutual colleague — which will get my attention, then offers content without being pushy. And it's very informal and jargon-free, making it more conversational.
Hi Ilise — I noticed we're both friends with John Banks, and I thought to reach out and connect. By the way, I write about design, writing, and being human. Some of it is even funny (I hope). If you share those interests, you might check out some articles: (link) Feel free to comment, even if you have challenges to throw at me. That's what makes this fun.
And here's the one that worked — on me!
Hi Ilise, Thanks for connecting with me! I partner with entrepreneurs and coaches to manage their social media presences, create content, and personalized graphics, as well as performing various technology and administrative tasks. Have you considered working with someone to relieve you or your team from the burden of social media marketing or online business management? Now, I'll finish with one last thing, before this gets too long. If you're up for it, I'd love to get you on a 10-minute chat to discuss further. What do you say? Cheers, Chelsea
This one worked for several reasons:
It's friendly and low-key
She's specific about working with people and companies like mine, so I know she's at least done a bit of homework
It asks a question about my needs or "pain points"
And she offers a chat, also in a way that doesn't presume I will say yes
In fact, I did say yes. It was a good fit, the timing was right — and the rest is history.
That's what's possible — but only if you reach out.
LinkedIn is a great tool for all careers in writing. For more information on how to write a professional LinkedIn profile, check out our free Inside AWAI webinar here.
Plus, for strategies on getting paid writing work, check out this free Inside AWAI webinar: LinkedIn Now: Best Practices for Getting Great Writing Clients.
Do you have any questions about using LinkedIn as a marketing tool? Ask them below in the comments so we can help.
Mastering LinkedIn is just one of 26 ways we've identified to attract freelance writing jobs. Learn more about this and 25 other ways you can boost your writing business.

The AWAI Method™ for Becoming a Skilled, In-Demand Copywriter
The AWAI Method™ combines the most up-to-date strategies, insights, and teaching methods with the tried-and-true copywriting fundamentals so you can take on ANY project — not just sales letters. Learn More »

Published: April 4, 2019