Use These Two Email Samples to Start Landing Copy Clients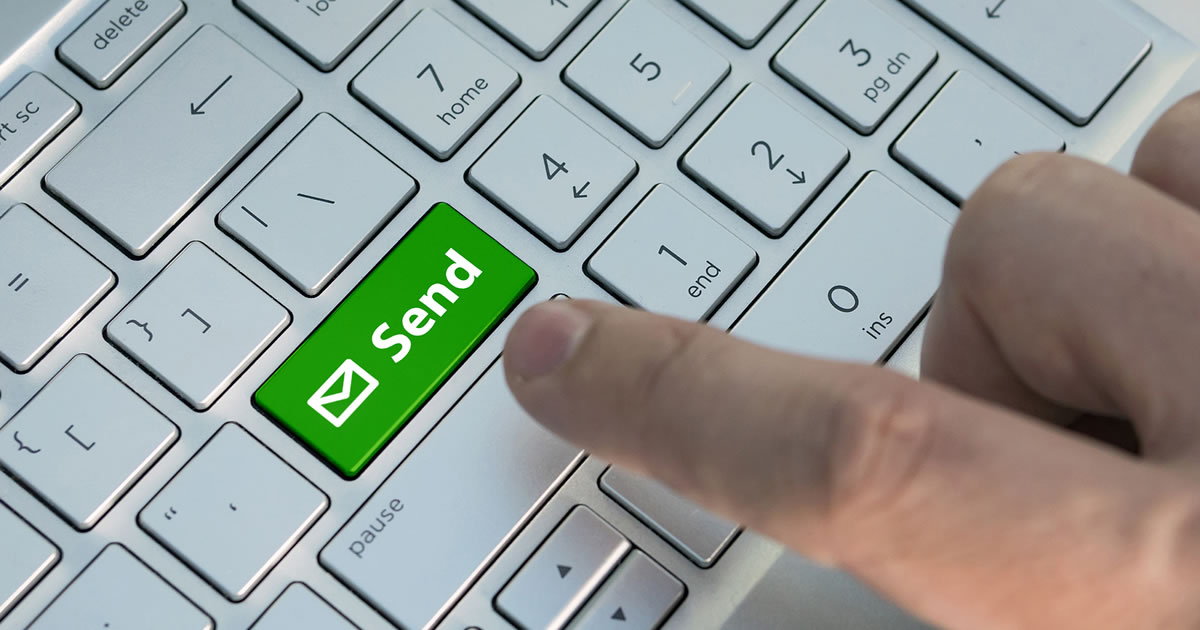 When I started freelancing, my biggest challenge was landing copywriting clients.
As an 11-year sales veteran, drumming up business was a challenge I was very familiar with. But this was different, because I had a personal stake in the success of this venture.
Eventually, I developed a simple system for finding and landing great clients.
It's not direct mail. It's NOT social media. It's not networking. It's something different …
It's email prospecting.
No One Does It This Way!
Now, I know you probably think I'm crazy to suggest "email" as my method of choice.
Especially if your email inbox is always overflowing. Or maybe you've tried email prospecting in the past and did not have much success.
Or maybe you have doubts that something as simple as email could actually work. (I mean, I realize that email just doesn't sound as "sexy" as the latest social media or SEO hack.)
But the fact is, I've rarely seen anyone prospect with email the way I do it. When done right, email prospecting is probably the fastest, easiest, and most cost-effective way to find and land high-quality clients.
It's an approach I call "warm email prospecting"
Warm email prospecting involves sending out very customized, personalized, and properly-timed emails to a carefully handpicked list of prospects. It's about sending out individual emails with custom messages — NOT about mass emailing.
These emails, when crafted using my method, position you as a knowledgeable expert with a very relevant (and often a very timely) message.
And here's the best part — virtually ANYONE can do this. It's easy. It's quick. And it will work, regardless of your level of experience as a self-employed professional … or the type of work you do.
So with my warm email prospecting method, rather than taking an approach of: "Hey, let me introduce myself and tell you EVERYTHING about myself and my list of 27 capabilities and services …" You instead send a note that says …
Hi Randy,

I've been reading about your company in the Atlanta Business Chronicle and the work you've been doing at Emory Hospital. And based on the work I've done with Acme Medical and XYZ International, I may be able to help you get X accomplished faster and cheaper.

Here's a short article on how I've helped Acme Medical: [URL goes here]

Would it make sense for us to chat briefly sometime in the next couple of weeks?

Regards,

[Your email signature]
Now … there's more to crafting these messages and implementing this strategy than meets the eye. And there are several ways you can approach and write these emails. But, that's a simple example you can use to reach out to potential clients.
Now, let's take a look at another email a fairly new freelance writer could send to a prospect. You can model your own emails on this example.
SUBJECT LINE: I saw that you're publishing a lot of white papers

Hi Jennifer,

I've come across your website a few times and I noticed that you're starting to publish a lot of white papers.

Do you have an internal resource for this? Or are you working with an outside professional?

I ask because I'm a business writer who focuses on white papers, e-books, and long-format reports. Depending on your situation, I may be able to help you get these pieces produced faster and more cost-effectively.

Here's a page on my website that describes my background and experience: [URL]

Would it make sense to connect on the phone to discuss how I may be able to help?

Regards,

[Your email signature]
Do you see how it is relevant and personalized? It was also short and got right to the point.
The freelancer also mentioned an area of specialty. That doesn't mean she has to have years of experience doing that kind of work. It just means that this is one type of work she can do.
Even if she only has a couple of samples — and even if both of these are samples from a writing course — that can often be good enough to show the prospect you're capable of doing the work.
I know this from personal experience, because that's how I landed my first set of projects as a freelancer. By leveraging a bare-bones set of samples.
So those are two examples of warm emails that work. Don't fail to give warm email prospecting a try just because you're new or lack experience. That's when this strategy can often help you the most. As your business grows, it can become a great way to maintain a weekly prospecting habit, and you'll have a nonstop client-attraction machine at your disposal.
Do you have any questions about this prospecting approach? Please share with us in the comments below so we can help.
Warm email prospecting is just one of 26 ways we've identified to get freelance writing jobs. Learn more about this and 25 other ways you can boost your writing business.
Ed Gandia is a successful freelance B2B copywriter and business-building coach. He helps B2B copywriters launch their business, land better clients, and earn more in less time.

Digital Copywriter
Digital marketing changes fast. Join our community now to keep yourself up to date, build your skills, grow your network, and land top-quality clients. Learn More »

Published: April 5, 2019