Tune Out Your Lizard Brain for Big-Writing Success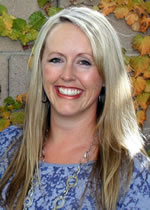 Mindy McHorse
Take a quick inventory of all the writing opportunities you've ever gotten excited about.
From writing a book to writing case studies or emails or websites or sales letters …
How many of those have you started … but not followed through on? How many have you wanted to learn more about, but haven't taken any action?
If I had a nickel for every time I threw my fist in the air with determination to try out a new path … and then went out and bought a new domain name for my new writing business idea …
Well, let's just say I might come out even given what I've paid for unused domains over the years!
See, it's easy to get stoked after reading true stories of other AWAI members having writing success. It can also be easy to take those first baby steps — like buying a domain name or brainstorming the business name you'll put on your card.
Or perhaps writing the first few pages of your own book.
Or starting a new program.
But in the end … it all sits unfinished.
Seth Godin referred to this problem as "resistance" in a talk he gave for 99%, the think tank of Behance (Behance is a company that works to make creative ideas happen).
The essence of his talk was about following through on projects and powering past resistance.
He described the way most of us get started on projects that soon become big enough to launch our careers. But, as we get closer to completing those projects, we begin to feel a resistance.
The result?
We turn our backs on our superior human brains (the neo-cortex, in particular) and start listening to our "lizard brains." Meaning, we tune in to cries of protest from the amygdala, the reptilian portion of our brains.
This lizard-like part of your brain powers your most primitive thoughts. It's where you get your drive for survival. It's the part of your brain that tells you when you're hungry or scared, among other things.
And that means it's the part of the brain that drives your fears.
As freelancers, we usually have plenty of those: fear of being laughed at, of tanking, of not surviving whatever venture it is we want to launch, and so on.
As Seth put it, these fears lead us to "thrash" at the end of our projects. I think it's a great way to describe how some of us flail around, grabbing at excuses that save us from having to go through with something. You know the ones — the "what ifs," followed by the persistent cry of "but, I haven't done enough!" and "I think I could make it better if only I …"
The result is that we thrash at the end of our projects instead of "shipping." That's Seth's term for sending your projects out into the world. Instead of shipping, you might prefer to keep those projects close at hand. This way, you avoid risk. There's no embarrassment.
Of course, there's also no success … income … or advancement in your writing career.
Seth's message is to stop all that. Do you have to stop thrashing completely? Nah. Just do your thrashing at the beginning of a project. That's when you can commit to the details and get early buy-in from anyone else involved. Then, once everything has been decided — follow through. Ship the sucker.
Don't throw away your writing potential by thrashing at the end. Step up and write that novel. Finish that program. Follow-through and ship to completion.
I'll be taking a personal inventory this week of passion projects I've started but never finished … what about you? Tell me below about something you're newly committed to following through on.

Write Your First Novel or Memoir Now!
Donna Baier Stein puts being a published author within your reach. She shows you how to properly write a novel using her simple, 12-step process that takes you from start to finish. Learn More »

Published: February 16, 2016