An Inside Look at a Working Copywriter's Journey: An Interview with Rae Robinson
By Heather Robson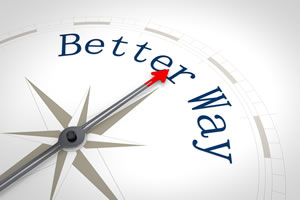 Just a couple of weeks ago, I told you about what I like to call the "transformative effect" attending the Web Copywriting Intensive had on me and my writing career.
I'm not the only writer who has experienced this feeling. At 26, Rae Robinson is a successful and sought-after copywriter who broke the six-figure mark after just a few years. She, too, credits her career and life-changing turning point to the Web Copywriting Intensive.
Rae was kind enough to let me grill her about her life before and after the Web Copywriting Intensive. Here are the results. Enjoy!
Wealthy Web Writer: Let's start with a quick introduction … can you give us a brief snapshot of who you are and what you do?
Rae Robinson: I've been writing copy as a freelancer in the natural-health and info-publishing niches for 6 years. I'm an AWAI staff copywriter, specializing in email and long promotional copy. (And, I guess it's important to point out to readers, I'm 26 and live in Northern Colorado … and, no, I don't smoke pot.)
WWW: How did you decide you wanted to be a freelance writer?
RR: I've always been enthralled by the idea of being paid well to write. I got my degree in creative writing in order to become a novelist, but I soon realized how hard that path would be. As a Writer's Digest subscriber, I received promotions for AWAI's Accelerated Program for Six-Figure Copywriting … and realized I'd found my calling. I dove in head first and never looked back!
WWW: What was it like at first, in your early days, working as a freelance writer?
RR: Well, before I heard about AWAI, I was writing for places like Associated Content (now Yahoo! Voices) and Textbroker.com … basically, content mills. I remember being excited about getting $5 for an article. (That could be why I loathe writing "content" to this day.)
I also wrote for a budding tea company called Astea. Technically I was supposed to be an intern, but my client paid me occasionally with dollars, often with free product, and twice with trips to exotic places like Bogota. Her day job was managing a group of international plastic surgeons who needed copy written, so I just followed the trail from one client to the next. That's how I built my initial portfolio, along with little jobs from Elance.com.
WWW: In 2012, you attended your first AWAI Web Copywriting Intensive. What made you decide to take the leap?
RR: Three reasons: First, because I knew I could get my tea client to pay for half of it. ;) Second, because I wanted to learn all there was to know about web marketing. She didn't know much about it, and I knew it was going to be a super valuable skill. (I was right.) Third, because I secretly wanted to use the trip to pitch Rebecca on some article ideas and land AWAI as a client.
WWW: How long into that Web Copywriting Intensive before you decided you'd made a good decision?
RR: The event hadn't even started yet! I shared a ride from the airport with Pam Foster. I was too shy to say anything but, "Oh my God, you're Pam Foster!" and then eavesdrop intently. But the realization that the stories were real … that "six-figure copywriters" really existed … was like being told Santa was real.
Then, during Nick Usborne's keynote, I remember thinking, "This was worth the investment." Everything after was icing … vats and vats of icing!
WWW: Rebecca tells a story about your presenting your portfolio to her and declaring your intention to write for AWAI … what did you do to prepare for that moment?
RR: AWAI has always been one of my dream clients, ever since the beginning. I'd told myself that if I could write for AWAI, I knew my career would take off.
I believe I sent Rebecca an email a few months before the event, asking her what she wanted to see in a writer AWAI would consider hiring. (That was one of the tips she gave in one of her issues of The Writer's Life.)
She said she would love to see samples. That email also gave me a way to start the conversation, "I don't know if you remember, but we emailed a few months ago and you said …"
When I was creating my portfolio, I actually wrote her a personal letter that I put in the front. That exercise helped me visualize meeting her and deciding what I would actually say. And, I promised myself I wouldn't leave until I'd at least spoken to her.
I also got a lot of encouragement from my fiancé, Jackson, who has always believed I could make this work. I think that's been critical — you have to have someone who believes in you. I called him the second I got back to my room and celebrated with him (loudly) over the phone.
WWW: From that first Web Copywriting Intensive, what was the biggest change you experienced in your career?
RR: Besides landing AWAI as a client and getting an enormous boost in excitement and confidence, the change was gradual. The income and caliber of clients has only increased since then.
WWW: When it comes to freelance writing success, most people think of the financial side of things first. But, before I ask you about that, since that first Web Copywriting Intensive, how has your freelance lifestyle changed?
RR: After that first Web Copywriting Intensive, I was still in college … not really a j.o.b. you can just quit. ;)
After that, though, my freelance lifestyle has been everything to me.
I like to be at my desk at 8 in the morning, because that's when I'm most productive. But, I knock off to go work out with my friends at 3:30 in the afternoon. It might not seem that exciting, but fitness is extremely important to me, and being able to get to the gym whenever I like is fantastic. (And, I don't have to go back to an office all sweaty and uncomfortable.)
Constantly learning is also a huge passion of mine … and in the health niche, you're always doing really in-depth research for whatever you're writing about. I was able to help one of my friends cure an h. pylori infection (really painful stomach infection), because I'd written a Newsmax promotion about stomach acid and I now know so much about diet and supplements. The satisfaction from that was immense.
And, the income is really inextricable from the lifestyle. We keep our bills very low on purpose, so it means I'm saving up buckets of money for retirement. Really sexy, I know, but it means I'll likely be able to "retire" at 45 or 50 if I want. I probably won't, but I could.
It also means we can do pretty much anything we want, when we want. We decided to fly to Kentucky, last minute, for Thanksgiving to be with Jackson's mom. We went to the opera for Jackson's birthday and stayed in a fancy Denver hotel. I walked in to a Best Buy at 7 p.m. on a Tuesday and walked out with the newest Macbook, because my laptop had died and I wanted to work at a coffee shop the next day. Zero stress. (Business expense!)
We're talking about buying land in Tennessee or France — multiple wooded acres with a little farmhouse on it. I don't have to worry where Jackson is going to get a job, because I can put mine in a laptop bag and say tally-ho.
It also allows me to give, in both time and money. I spent an hour in the grocery store the other night, shopping for a food drive that kids at our local high school were doing. It was so fun … and I took my time picking items, because I didn't "have" to wake up early the next morning to be at a job I didn't like.
Finally … it's this entrepreneurial mindset that you get into. I love it. When you're a copywriter, you get to wade knee-deep into people's businesses, how they market, develop products, and connect with their target audiences. There's not a day that goes by that I don't have a multi-million-dollar business idea, or a really cool way to market something differently. It's really geeky, but it gets me going. Most people are thinking about what's on TV tonight. I'm building businesses in my mind that I'll invest in when I have the time and capital.
It's a lot of little things. But they all add up. And these things just aren't possible for the normal 26-year-old with a normal out-of-college job … but it is for me, because I'm a copywriter.
WWW: And, how would you rank your satisfaction with what you do for a living?
RR: Honestly? This year I went a little too hard. I wanted to hit the six-figure mark so badly, so I really went for it. I didn't take nights or weekends off, which I now realize only hurt me. (Duh, right?) The only thing I did besides write was exercise. What happened was, I burned out around September. But I'm learning to balance everything … it's an experience I know a lot of copywriters have had. And, a good lesson going forward.
Yet, despite the bump (and being a little tired), I would say my satisfaction is 100%. I decided I wanted a six-figure income, and I went after it. I didn't have to ask a boss for a measly little raise … I gave myself a $40,000 raise. Where else can you do that?
Plus, I can decide what my work-life balance actually looks like … I can go crazy and work really hard, or I can say, "I'm going to Disneyland. Peace!"
This is the best "job" in the world. You can't beat it for anything. Setting your own schedule is just the beginning. You are in complete and utter control of your life. No one tells you what to do; you decide. And, sometimes that's hard, because you really have to be your own boss and make sure you're doing what you should be. And, if you're a workaholic like me, you have to keep it in check.
But, I can't imagine doing anything else, except maybe starting my own business or product and using my copywriting and marketing skills to sell it.
WWW: Of course, people want to know about the earnings. Can you tell us about how your writing income has changed?
RR: Right off the bat, my income doubled after my first Web Copywriting Intensive. Without AWAI training, I made about $12,000 … through sheer determination. I just didn't know where to look for good clients, and I definitely didn't have high-caliber skills to offer them. After the Web Copywriting Intensive, I earned $25,000.
Then, $61,000 … $82,000 … and, for 2015, I'll probably hit around $120,000.
WWW: If you had to sum up the best things about the Web Copywriting Intensive, what would you say?
RR: The energy is probably the first thing that comes to mind. When you go into the keynote on the first night, the air vibrates. And, it's like all of the obstacles are just cleared away, and everything comes into focus. You KNOW you can do this, because you're in a room full of people who are doing it.
And, of course serious, serious skills. Skills that the average "copywriter" definitely doesn't have … and even some clients don't have, depending on whom you're working with.
As I always say … you'll never regret your decision to attend the Web Copywriting Intensive. If you're serious about writing for a living, you have to go.
This article, An Inside Look at a Working Copywriter's Journey, was originally published by Wealthy Web Writer.

The AWAI Method™ for Becoming a Skilled, In-Demand Copywriter
The AWAI Method™ combines the most up-to-date strategies, insights, and teaching methods with the tried-and-true copywriting fundamentals so you can take on ANY project — not just sales letters. Learn More »

Published: December 9, 2015