Free Webinar and Q&A:
New Writing Niche Discovered!
Here's How to Plant Your Flag as a PIONEER in a Niche that Is Going to Launch THOUSANDS of New Writing Careers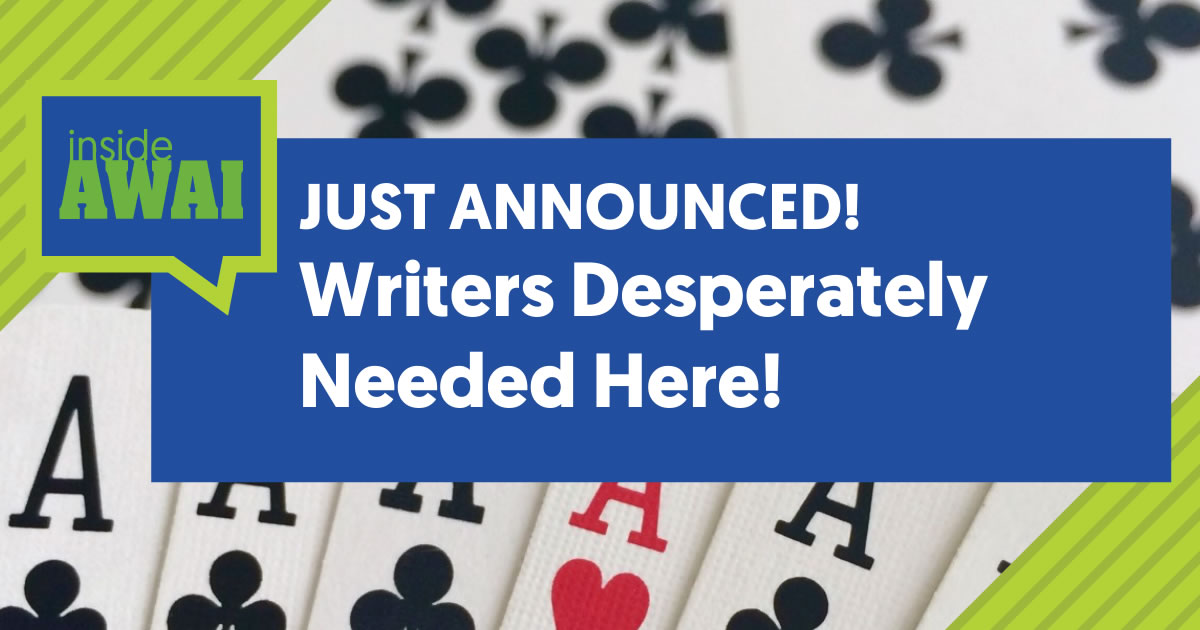 We've uncovered an ALL-NEW writing niche …
Where companies are fighting to find writers who can take on more than a DOZEN different fast and easy writing projects …
And clients happily pay $2,000 … $3,000 … even as high as $5,000 on a regular basis …
Even if you're just starting out!
Very few writers even know about this niche (I personally just learned about it!), and even fewer are specializing (practically zero).
Whether you're looking to break-in to well-paid writing or cash in on your writing skills, you need to know about this.
That's why I'm holding a LIVE workshop on September 24 at NOON Eastern with one of the top writers who's stepped in to meet the insane and growing demand for this kind of copy.
You'll learn …
what this all-new niche is …
why it's great for writers just starting out …
how it can add tens of thousands of dollars to your yearly income (in your spare time!) if you're an experienced writer …
the kinds of projects you'll work on, and …
how you can get started right away and plant your flag as a PIONEER in this burgeoning writing opportunity!
So, mark your calendar for September 24 at NOON Eastern … and get ready …
This single hour could transform your writing career forever.
And be sure to check your email for all the details and updates as we get closer to this exclusive event.
Access Instructions
To join the online event (a Zoom meeting):
Click Here to join the meeting from a PC, MAC, iOS, or Android.

Allow the Zoom launcher to open on your computer.

Here is a Video Tutorial on how to join a Zoom meeting

Once you have launched Zoom, you can then connect your audio.

Choose the option to connect by phone or computer.
If ONLY listening by Phone:
Call-in toll number (US/Canada):
US: +1-646-876-9923 or +1-669-900-6833 or +1-408-638-0968
Meeting ID: 861 7733 0794
International numbers available: https://zoom.us/u/dJeGq7t9e
*If you are having trouble accessing the webinar*
Try switching browsers. You may want to use Firefox or Chrome.
If you have any questions in the meantime, please call our Member Success Team at 866-879-2924.

The AWAI Method™ for Becoming a Skilled, In-Demand Copywriter
The AWAI Method™ combines the most up-to-date strategies, insights, and teaching methods with the tried-and-true copywriting fundamentals so you can take on ANY project — not just sales letters. Learn More »

Published: September 18, 2021