Cash Bigger Paychecks in B2B Writing by Getting Closer to the Sale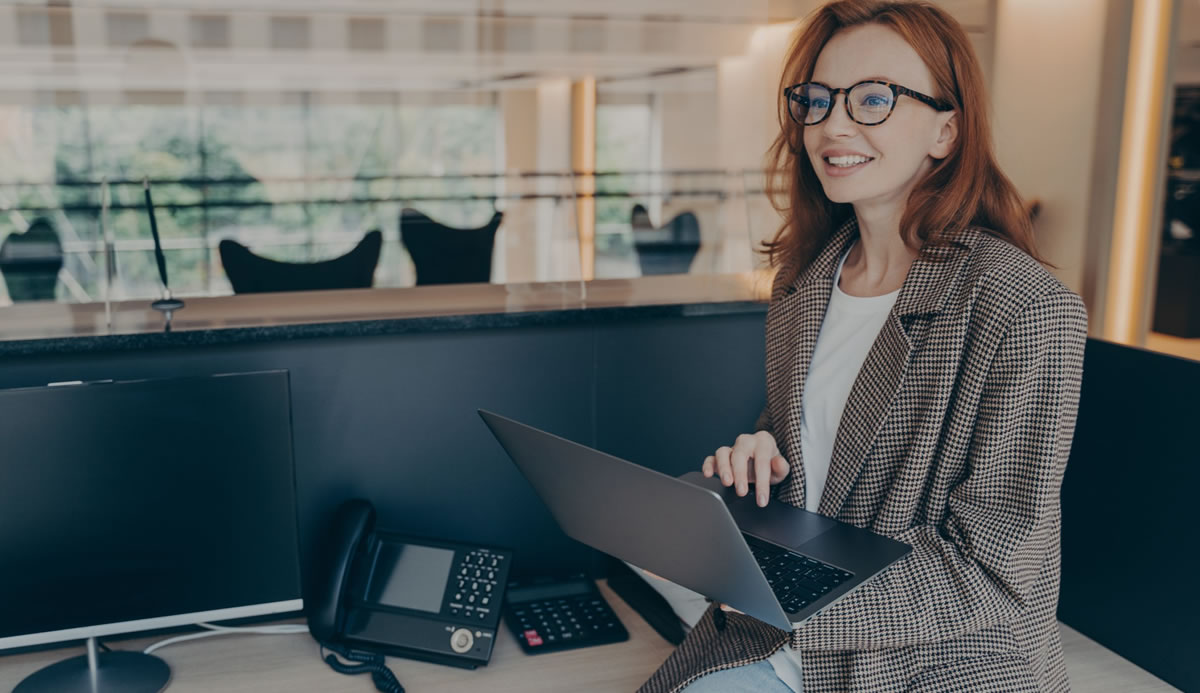 When I joined Eastman Kodak Company back in 1989, there were hundreds of salespeople, maybe even thousands, all over the world.
You may know Kodak as a consumer company (those "Kodak moments") but Kodak has always been both a B2B and a B2C company. In fact, now, it's just B2B.
We had salespeople in almost every territory and dozens of countries, calling on accounts, meeting with prospects, attending trade shows, and generally being what we called "feet on the street."
There are a whole host of reasons why those feet are no longer on the street, but the final step in that long wind down occurred in 2020, when it was no longer safe to send our personnel out to customer and prospect sites.
And trade shows, which used to be the bread and butter of most of Kodak's salespeople in generating leads and bringing in new revenue … well, for 12 months, they were non-existent. For a brief moment this spring, it seemed trade shows would be back. But one by one, they're steadily being moved virtual or cancelled … again. One of my clients had planned to attend two shows in September … both were cancelled.
Another of my clients got over 50% of their high-quality leads from trade shows they're no longer able to attend.
Almost every B2B company, especially those selling equipment or larger, more complex products, is facing the disappearance of their traditional sales avenues.
That doesn't change the sales teams' goals though. They still need to sell product.
And that's where writers like you and I come in.
The Lead Generation Content You Already Know About
B2B companies are still reliant on all that lead generation content you know and love — case studies, white papers, blogs and articles, e-books, videos, and more.
Those pieces of content are needed more than ever now because of the disappearance of their trade show lead generation engine.
They're using that content to send to their email lists. They're using it to improve the SEO on their sites and bring prospects to them. And they're using those pieces you write to demonstrate their expertise and leadership in their field — helping prospects know, like, and trust them.
B2B content is a growing market with enough demand to make you a six-figure copywriter just by focusing on this kind of writing.
The New Sales Projects You May Not Know About
But what if you could increase those paychecks just by picking slightly different projects for that B2B company?
Or expand what you're doing for them?
Let's say you were asked in 2019 to write a brochure and some printed sales pages for the sales team to use at some upcoming trade shows.
You may have also been asked to create some web copy to support that trade show attendance as well.
Now, though, the sales teams are all working from their home offices. They don't need printed brochures and sales pages anymore.
But they do still need copy they can use to facilitate the sales.
Instead of being able to meet live with prospects, bond over a love of the Yankees or college football, go out to dinner and forge a relationship over good food and wine … they're meeting with a prospect from one computer screen to another, over a Zoom call, most likely.
They still need to connect with the prospect. They still need to engage them.
They're probably going to share a presentation or slide deck highlighting the benefits of their product or service and demonstrating how it can solve the prospect's problem.
They may share a case study or two, maybe even show a video testimonial or case study.
They may email the prospect some white papers or special reports ahead of the call.
Sales Teams Should Be Focused on Sales
But companies want their sales personnel focused on closing sales.
They don't want them spending their time creating those slide decks, writing the video script, or creating other supporting documents.
Frankly, they weren't hired to be writers. They were hired to be talkers. To forge connections by reading their prospect and saying the right things.
But they need backup documentation. They need to be able to articulate the company message in a way that's consistent with the brand.
So, companies hire copywriters to create the documents used by the sales teams.
And the best part for you is these projects are very close to the sale. Meaning you can charge your client more for them and you're less likely to get pushback.
You're not doing the selling. The sales team does that. But you're enabling them to do so by giving them the tools they need to engage that prospect who's no longer sitting right in front of them.
And that's worth a lot to your client.
I've been working with a sales team weekly for the past four months to create pieces they can use, and they can give to distributors to use, to facilitate product sales.
I can tell you from personal experience ─ the sales folks don't want to be writing their own copy. But they make great partners/editors to ensure what you're creating has the right voice and messaging for their prospects.
So How Do You Get Your Foot in That Door as a Sales Enablement Copywriter?
The same way you would market any other service you're offering.
Add these pieces (sales slide decks, sales team email templates, sell sheets, sales scripts, etc.) to your website and LinkedIn profile as services you offer.
Find out who manages the sales teams and reach out to them. It's probably not the marketing director, though, this time. It's more likely to be a sales manager, regional manager, business development manager, or someone with a similar title.
Use your copywriting skills to write persuasive copy that helps them see you can provide a solution to their sales problem.
Go to existing B2B clients and let them know you can help their sales team by creating pieces they can use before, during, and after their sales calls.
Every sales manager whose people are no longer going onsite or attending trade shows will be feeling the pain of how to achieve their sales goals. Help them see you as part of their solution and you could be cashing bigger paychecks.
Do you have any questions about getting started as a sales enablement copywriter? Share with us in the comments.

The AWAI Method™ for Becoming a Skilled, In-Demand Copywriter
The AWAI Method™ combines the most up-to-date strategies, insights, and teaching methods with the tried-and-true copywriting fundamentals so you can take on ANY project — not just sales letters. Learn More »

Published: September 28, 2021