Make Money Writing in B2B Using "What You Know"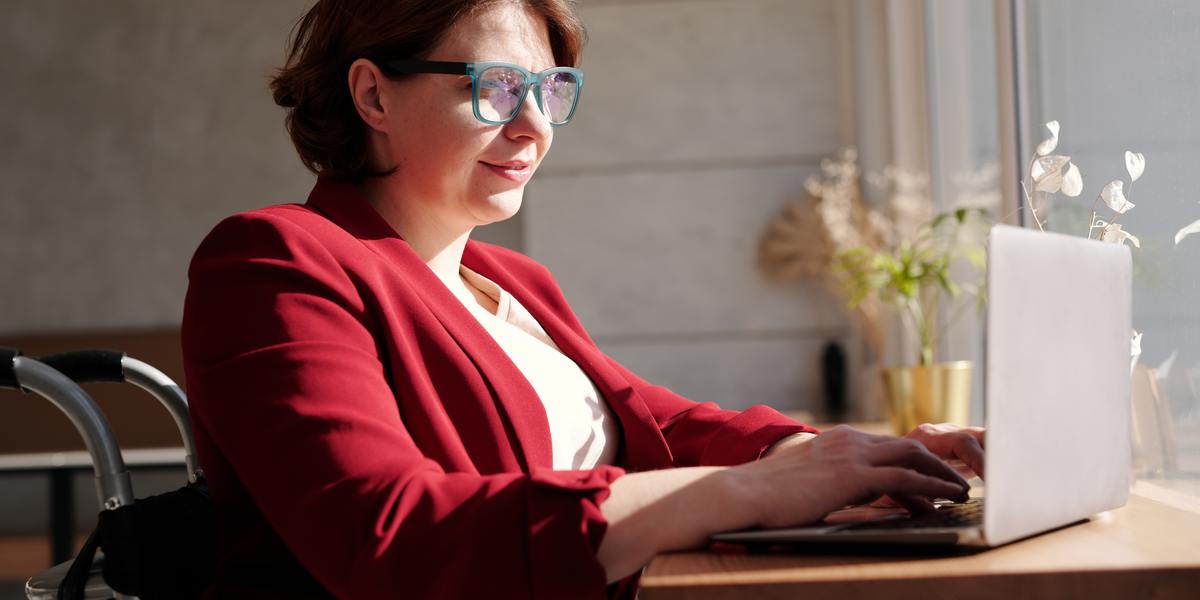 Samuel Langhorne Clemens … he's been called a humorist, journalist, lecturer, and one of the country's best novelists. We know him best as Mark Twain.
And no doubt you've read one of his novels from The Innocents Abroad, Life on the Mississippi, and The Adventures of Tom Sawyer, as well as Adventures of Huckleberry Finn.
But you could also say that Mr. Clemens thought deeply about life. And every now and then, he offered friends and family bits of inspirational messages and quotes to help them reach their life goals.
And there's one quote that anyone pursuing the writer's life should take not only to heart but should also heed:
"Twenty years from now, you will be more disappointed by the things that you didn't do than by the ones you did do. So throw off the bowlines. Sail away from the safe harbor. Catch the trade winds in your sails. Explore. Dream. Discover."
Now, the reason this has meaning to writers is because what Samuel is really telling us is there isn't any reason to not start your writing career. And one of the easiest ways to get started is by using what you already know.
In other words, take those years of experience in your 9-to-5 job and turn it into the foundation of your writing career. Others have done it with tremendous success.
In today's article, I'm going to share stories of people who have done that very thing. You'll see how people with varied backgrounds and experiences are making it work right now.
Just as Samuel Clemens wanted to happen, you'll find their stories inspiring … and you'll also see why B2B copywriting is most definitely a viable career choice — no matter what your prior background is.
Liz Farr
Liz spent 15 years working as a CPA in the tax and accounting industry. But she was burned out. The hours in that industry are long, and the pressure high.
She was starting to lose her enjoyment of a field she had initially loved … until she found another way to be in that industry that rekindled her joy and gave her everything she could have asked for.
Liz now ghostwrites blogs, articles, white papers, and books for thought leaders in the Accounting industry.
Her niche is profitable … she made more in her first year of writing than she was making working as a CPA … and it's fun. Liz says she's rediscovered her joy in accounting.
She's booked beyond her capacity year after year, so she gets to choose her clients, her projects, and she can charge high fees for her work. Now she can structure her days around her own priorities and the needs of her family, instead of tax season.
Steve Maurer
Steve also chose to write in an industry where he already knew the players and the language.
His pre-copywriting career was as an industrial electrician and machine mechanic … and that's still his day job today.
But now he also writes copy in that industry. And makes more — much more — writing the copy than working that job. His income is well into the six figures!
Steve says he's "madly in like" with his industry ─ he's comfortable in it and he understands it. So, he's able to write more quickly and his copy is more effective.
And because he can charge higher fees due to his industry expertise, his copy income has allowed him to pay down debt and help out friends and family.
Curtis Dennis
Curtis is still transitioning into his ideal writer's life, but he's made some giant strides over the last 12 months.
He won the Reality Blogger role for B2B Writing Success last spring, and in September 2020, he became a full-time copywriter.
Curtis had been working as a commercial carpenter since graduating high school … specializing in suspended ceilings and sound control for buildings from casinos in Las Vegas to high-rises in Los Angles to Space X in Washington.
When it came time to decide on a copy niche, Curtis just thought it made sense to write for the building materials and construction industry.
He also provides SEO services and Google-compliant web design.
He hasn't fully replaced his construction income yet, but he's making more each month than the month before … and he's on track to hit his goal before AWAI's Bootcamp this year.
Curtis says clients are coming to him now … and what he loves most of all is his control over his own workday. No more 4 a.m. alarms … and his weekend time belongs to him.
Diane Sweeney
Diane worked her way up in a marketing research company to marketing manager ─ decided to go freelance ─ and signed her former company on as a client, one she still has to this day.
Her other clients are in different industries, but her main focus is helping local medium-size companies improve their web presence. In fact, she's recently added Site Audits and UX Copywriting to her services list so she can better serve her clients.
Diane says, "The work I do truly brings me joy each day! And I love the flexibility of choosing who to work with, when, and where I work. I recently completed a 24-day cross country trip — and signed two new clients to start with upon my return!"
Laurie Garrison
Laurie spent the first decades of her career in and around sports: from Sports Information Director at a Division III college to copy editor and awards coordinator for a national sports magazine. All her experiences involved writing.
So when she wanted to become a freelancer, Laurie relied on her awards experience to become an awards entry writer, along with her B2B niche writing for sports and sports tech companies. She has written for MLB, MLS, the NBA, the NFL, and the NHL.
Her first year of copywriting was more profitable than her final year working as an employee.
Other Freelancers Who've Built Successful Businesses … Their Way
Julia Borgini was an in-house technical writer who wrote installation guides, user manuals, and other materials customers used after they made their purchase. Now she writes technical copy that helps companies make the decision to purchase another company's technical product.
Jen Phillips April was a curator of education at historic house museums. In that role, she wrote newsletters, press releases, and web copy. When she decided to go into freelance writing, she chose the B2B SaaS (Software as a Service) niche ─ everything from scheduling software that helps dog groomers and hair salons to artificial intelligence software. And right now, she writes for SaaS and the pet industries from her balcony in Mexico.
Dr. Tammy Powell was a veterinarian in a clinical practice. Now, she's a successful freelance writer in the pet and vet industry. She writes a variety of copy projects, including blogs, trade articles, newsletters, and more from her home office.
I myself had decades of personal and professional experience in K-12 education and the corporate world. And I used that experience and passion to build a lucrative education and training writing business.
What Do All These People Have in Common?
They all leveraged something in their backgrounds, whether it was experience in the industry (like Steve, Curtis, Tammy, and Liz), or marketing and writing experience (like Diane, Jen, Laurie, and Julia).
They are all also very happy with their decision to change careers and become freelancers.
In addition to the unlimited income opportunities, they value the non-tangible benefits they've gotten from switching: the flexible schedules, the ability to decide who they work with and what they do, and the job satisfaction of knowing they're helping a business succeed.
What Is Their Best Advice for You?
If you've got industry experience you can leverage, it will make finding those clients much quicker and easier — you may already know some of them.
It's so much easier to write good copy when you like — or have a solid familiarity with — the products or services you're selling.
Try to find clients who need recurring work and work hard to become their go-to copywriter ─ it will pay off in higher project fees and steadier income.
You can do this ─ everyone in this article was once a newbie freelance writer, wondering if the opportunity was real and if they could make a career out of it.
Conclusion? A definite YES.
B2B offers LOTS of opportunities to make great money. If you want more information about this vast industry, check out this Inside AWAI webinar: Inside the Ever-Growing Demand for B2B Copywriters.
Do you have any questions about getting started as a B2B copywriter? Let us know in the comments so we can help.

The AWAI Method™ for Becoming a Skilled, In-Demand Copywriter
The AWAI Method™ combines the most up-to-date strategies, insights, and teaching methods with the tried-and-true copywriting fundamentals so you can take on ANY project — not just sales letters. Learn More »

Published: April 7, 2021