5 Things My B2B Clients Are Asking For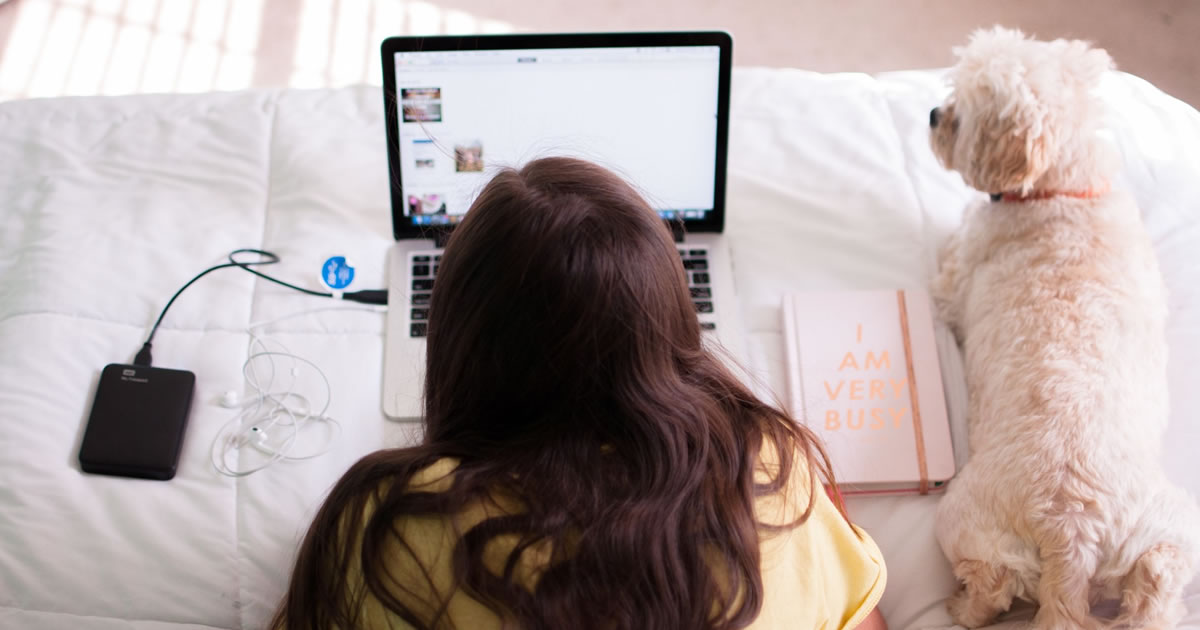 B2B (Business-to-Business) copywriting is open to everyone, including new copywriters, as well as experienced copywriters looking to expand their opportunities.
B2B clients are often great to work with, especially if you've declared a niche. They appreciate someone with knowledge in their industry, and they are willing to pay more for that expertise.
Fortunately, just about every industry has a B2B side. Contrary to a common misconception, there's much more to B2B than just tech companies.
B2B can also be found in a variety of industries, everything from medical, hospitality and tourism, building materials, manufacturing, transportation and logistics, office supplies, communications, finance, and many more.
For example, I write in the pet and veterinary space, which has a B2B side and a B2C (Business-to-Consumer) segment. I have an assortment of clients, and I write a variety of content and copy projects for them.
Just to give you an idea of what you'll encounter as a B2B writer, here are some of my most in-demand B2B copywriting projects right now …
1. Blogs and Articles
Blog posts and online articles are definitely my most requested type of B2B copywriting project. This is probably because so many businesses have recognized the need for content marketing.
The goal of content marketing is to provide valuable information to prospects, rather than focusing on an aggressive sales message. By publishing content, a business establishes itself as a trusted authority in their niche or industry, which is a good long-term strategy for building relationships with potential clients.
So if you prefer to write interesting, informative content rather than sales materials, content marketing may be a good fit for you.
Some of the topics I write about are directly relevant to a company's products or services — for example, writing about veterinary equipment for a company that sells the equipment. Other topics are not directly tied to the company's offerings. For example, I might write about work-life balance for a teleradiology company.
When choosing topics, the common thread is that the subject matter is relevant to the concerns and interests of the target audience — in my case, veterinarians.
So whichever niche you choose, you can be creative and have fun suggesting topics you know would be of interest to someone in your industry.
Fees for blog posts (or online articles on a client's website) range from $100-$800 per post, based on experience and post length.
I also offer a bulk discount for clients who provide regular work, such as weekly blog posts for an extended period of time.
2. Emails
Emails are another type of project for which many B2B companies have a huge need.
In my experience, some B2B clients might only need a single email or two, while others may need a whole autoresponder series to follow up with lead-generation efforts.
Also, I've had some B2B clients reach out to me to edit and strengthen their current emails, making them more relevant to the concerns of veterinarians.
For emails, persuasive copywriting skills are important, as is the ability to capture and hold a prospect's attention.
Having knowledge and experience in a niche is a bonus, too, as I mentioned. B2B clients will often search for copywriters in their industry.
Fees range from $200-$1,500 for a single email, and $100-$1,000 per email in an autoresponder series.
This range of fees is based on email length and purpose (generally, fees for sales-oriented emails will be higher than content-based emails).
3. E-newsletters
This project combines skills from the first two project types I listed: articles and emails. It's content sent in email form, although there may be a sales-oriented section, too.
Some clients may want a single article per newsletter, while others want several articles/types of content and formatting. So, be sure to clarify what the client wants — to meet their expectations, and to be sure your price quote is appropriate.
I primarily provide weekly, single-article newsletters. These start as blog posts the client publishes on their website. Then, for each article, I add on supplemental copy (email subject lines, a short introduction, and an "Editor's Note" that is more sales-oriented) for an additional fee.
This arrangement is mutually beneficial. It allows clients to use the content as both a blog post and a newsletter, and it bumps up my usual article fees.
Common fees for newsletters are $500-$1,000 per issue, plus a consulting or setup fee of $500-$1,500 at the beginning. This may vary depending on length and complexity.
For me, I charge my usual blog post/article fees, plus an add-on fee for the supplemental copy that allows my clients to adapt the posts into a newsletter.
4. Web Pages
Nowadays, it's hard for any business to thrive without a user-friendly website with high-quality content.
I believe this became even more relevant over the last year or so, since the global pandemic forced a lot of companies to do more business online than ever before.
If you're new to web writing, there are a lot of different ways you can get involved. My most commonly requested projects are homepage content and FAQ pages. Other common examples include general website pages, landing pages, and product pages.
Here are some fee ranges for common web writing projects:
Homepage content: $500-$1,500
General web pages: $250-$1,000 per page
Lead-generation landing page: $500-$2,000
Product/service pages: $100-$500 per page
FAQ page: $500-$1,000 (Tip: Find out how many questions will be on the FAQ page, and consider charging a fee per question if there are a lot of them.)
5. SEO Web Writing
SEO stands for Search Engine Optimization, and it's the strategy of including relevant keywords and phrases in online copy to make it show up higher in search results.
This in-demand skill can be extremely lucrative for copywriters who want to specialize. But there are also ways to get started on a smaller scale.
For example, many of my B2B clients give me a specific list of keywords or phrases they want me to include in blog posts, based on their own research or consultation with an SEO specialist.
This could be as simple as a key phrase or question they want me to base an article around. Or, it could be as complex as an entire keyword report with guidance on what to include, and an SEO "analyzer" program where I plug in my article and get an SEO "grade" with suggestions for how to improve it.
Either way, it's kind of fun — like putting together a puzzle, trying to figure out how to best include keywords in a way that's natural to the article.
Fees for SEO copywriting could include:
Keyword research and strategy/report: $500-$1,500
Upgrading existing copy to include relevant keywords: $100-$200 per page
Writing SEO-friendly new copy for web pages or blog posts/articles: Upcharge 10%-20% from your usual rates (be sure to mention you can include keywords, so the client understands the value they are receiving).
Getting Started in B2B Copywriting
While there are some differences between B2B and B2C, most of the copywriting skills you've already learned (or are interested in learning) are in demand for B2B companies.
So getting started (and getting that first paycheck) may be quicker than you think!
To find clients, I recommend reaching out to contacts in your industry. Someone you already know might be your first B2B client! This is common because these contacts already trust you and know you are knowledgeable in your niche.
LinkedIn is also a good place to connect with potential B2B clients. According to a recent study on SalesIntel, 97% of B2B marketers use LinkedIn, so you want to be where your potential clients are! Update your profile to include B2B copywriting services and your niche, so potential clients can find you by searching for those terms.
Plus, in my experience, many B2B clients are "keepers" — meaning once they find a copywriter they like, they'll stick with you for years and never haggle on price because they know how valuable your services are.
So keep going! And if you have any advice on finding and working with B2B clients, please share with your fellow writers in the comments.

The AWAI Method™ for Becoming a Skilled, In-Demand Copywriter
The AWAI Method™ combines the most up-to-date strategies, insights, and teaching methods with the tried-and-true copywriting fundamentals so you can take on ANY project — not just sales letters. Learn More »

Published: April 6, 2021