Video: How to Become a Linchpin B2B Copywriter for Your Clients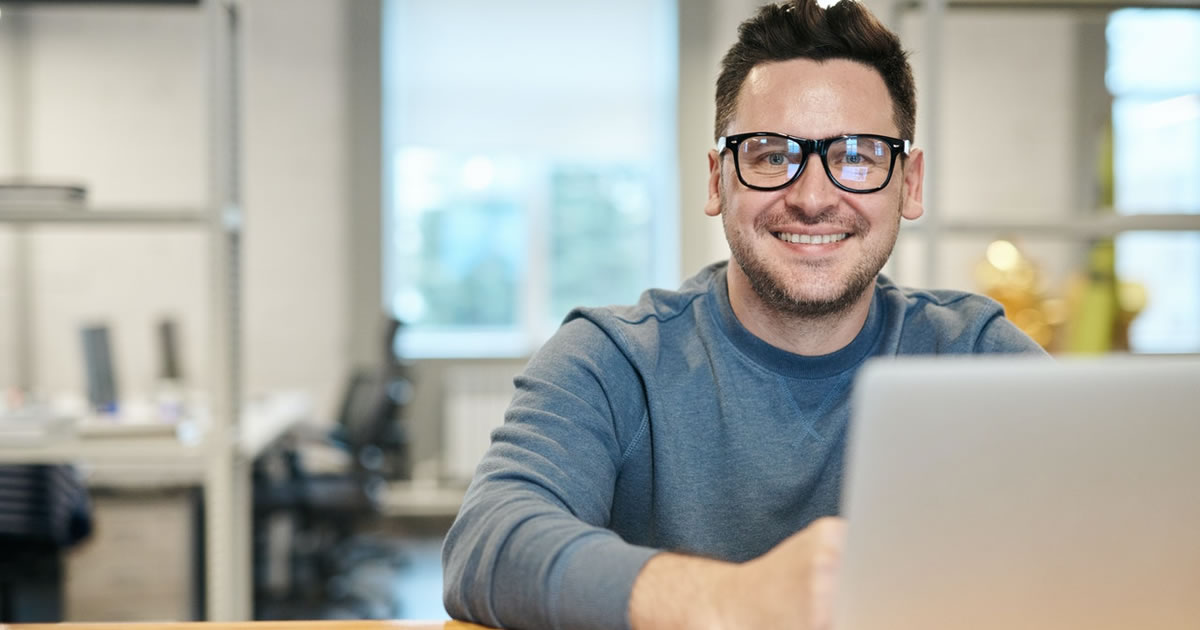 During our recent 2021 "State of the Industry" Virtual Summit, Steve Slaunwhite revealed a big shift that's happening in the Business-to-Business (B2B) marketing world — one that is GREAT news for writers and has the AWAI world buzzing …
B2B clients don't just want to hire you for a project …
They want to hire you for MULTIPLE projects …
As many as you want to take on!
They're desperate for writers who understand their business, which means after doing just a few assignments, you automatically become the "linchpin" writer for their business.
And for a lot of writers, that's a big deal.
Just a couple of B2B clients can make you great money this year (and for years to come).
Now, if you're thinking B2B sounds stuffy, complicated, or boring, I promise you're wrong …
You can have a lot of fun writing a variety of B2B projects, like case studies, emails, video scripts, articles, and more.
And since the money is so great, you'll have more of it to spend time on fun. ;)
B2B offers other benefits too …
There are a lot of prospective clients (over 5.7 million businesses in the U.S. alone) …
There's very little competition and clients are VERY loyal …
The fees are REALLY good (newbies can earn upwards of $1,250 a day) …
And many of the projects are very short (you can complete them in a day or two).
When it comes to B2B, Steve's the one to listen to …
He's been at the forefront of the B2B marketing world for more than 26 years. He's written for companies of all sizes — Fortune 100 to small and medium-sized businesses — plus he's been a trainer and coach to up-and-coming B2B writers (and is one of my all-time favorite teachers here at AWAI).
During the Summit, Steve shared a ton of insights about what happened when the pandemic hit the B2B market, how it's rebounding, and what opportunities are waiting for trained writers right now.
But rather than write about it — I want you to see it …
So I've pulled out the session for you today, so you can learn from him firsthand.
In this interview, Steve shares …
Trends for what's happening post the 2020 pandemic.
What it means and how to become a "linchpin" writer.
The two sides of the "copy coin" in the B2B world (and how to be more valuable no matter which you write for).
How to find success faster as a B2B writer by finding your "home."
The top projects marketers need today.
How many clients you need to make a good living.
And much more.
Steve also identified projects where he thinks the money is going to be spent in the Business-to-Business (B2B) market.
The gigs he outlines are just a few of the key B2B projects Steve will teach aspiring writers how to master in his upcoming Mentorship program …
Where he'll train his protégés, giving them all the tools, knowledge, and resources needed to start landing those high-paying gigs and generate a six-figure income with confidence.
Steve is really excited that in this new live training, he's doing a much deeper dive into how to land high-quality clients — those that become regular clients or even retainer clients.
He's also going to do a follow-up a few weeks after the live training to see where you are, answer questions that have come up, and ensure you stay on track.
Plus … Steve's thought of everything you need to succeed: Ready-made scripts, templates, and prospecting emails. And you'll get the personal feedback and guidance you need to complete the training with a set of polished, professional writing samples for your portfolio!
>> Go here for all the details.
Here's a throwback "first client" story for you that Steve shared with me …
"My first client was my dad! At age 16, I wrote a sales letter for his business that landed him two new clients. (And got me a raise in my allowance!) Ever since then, I was hooked on making a living as a writer.
I launched my freelance B2B writing career on August 3, 1995. I remember the date because I typed it out on paper and pinned it to my bulletin board.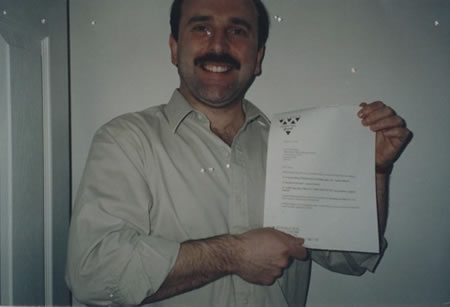 Here's a picture of me holding a letter from my very first client, Triangle Marketing Group. By the way, I keep this photo pinned to my board as a reminder of just how far I've come in this business. (You can see all the tack holes from where I've moved it around.)
It wasn't always easy because I started part-time while juggling a full-time sales job. Sometimes I was writing at night and on the weekends, but I was determined to live the writer's dream.
Two years later, I quit my job and was writing full-time. I had secured enough paying clients that in my first year as a freelance writer, I made over $70,000."
Congratulations on your 26-year freelance career as an in-demand B2B writer, Steve Slaunwhite. And, thank you for always "paying it forward" with our AWAI members!

The AWAI Method™ for Becoming a Skilled, In-Demand Copywriter
The AWAI Method™ combines the most up-to-date strategies, insights, and teaching methods with the tried-and-true copywriting fundamentals so you can take on ANY project — not just sales letters. Learn More »

Published: April 5, 2021