4 Unexpected Benefits of Copywriting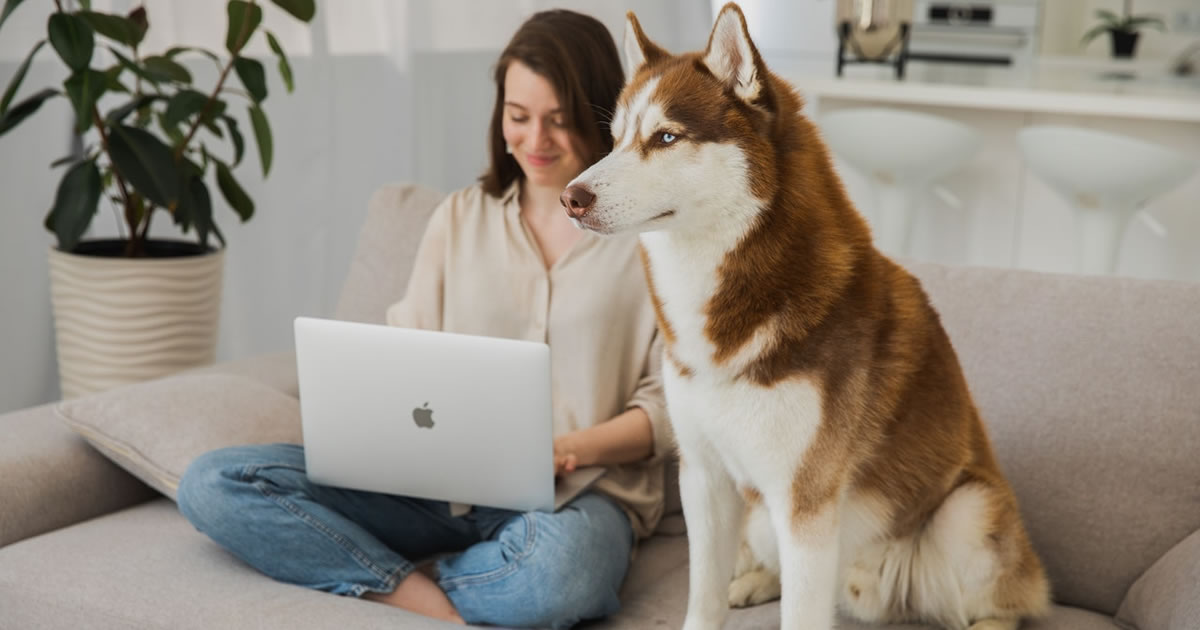 What sparked an interest in copywriting for you?
You may have always known you wanted to write in some form …
… and the income potential, flexible schedule, and ability to work from home are big draws for many new copywriters.
But while those things are important, many copywriters also discover that their new vocation leads to changes in their life they never expected.
For me, copywriting was more than just a career change. It also carried many positive effects that had nothing to do with my professional career — things that impacted my happiness and my lifestyle.
Here are four unexpected ways copywriting has changed my life for the better …
I Took Full Advantage of the Ability to Work From Anywhere
When I first researched copywriting as a career possibility, one of the aspects that most attracted me to the writer's life was the ability to work from home.
Then, I quickly realized that as much as I enjoyed working from home, location independence meant I could also work from anywhere I wanted to.
As a copywriter, instead of having to carefully ration my vacation days, I could go where I wanted so long as I got my writing done.
That's something that never would have been possible with my previous job as a veterinarian, which came with long days (and sometimes nights) in the clinic and limited vacation time.
A couple of years ago, I spent two months in India. Most of my clients had no idea I was gone! So long as I got my writing done on time, my exact location on the globe didn't really matter.
I've also had more freedom to attend conferences and other events, thanks to the ability to take my work with me.
And, I appreciate smaller, closer-to-home trips, like going to write at a coffee shop near my house.
Of course, my travel plans have changed since the pandemic …
But remote work also made things easier for me during 2020, since I was already working from home at a time when that became the new normal.
Once travel comes back, I'm sure many copywriters will be ready to get out and see the world!
I'm Able to Take Care of My Health Better Than Before
I'm a person who struggles when working long hours at a busy job, then trying to fit everything I want to do in my personal life (exercise, cooking, time with family, reading, self-improvement, etc.) into mornings and evenings that go by way too fast.
When I worked outside the home, I always felt like I had to choose between getting enough rest and giving time to other important aspects of life — because there was never enough time for everything.
I can still be very busy as a copywriter … but there's an important difference. Now, I set up my daily activities much more efficiently than when I was at the office for so many hours.
For example, I can often squeeze exercise, cooking, and other important self-care tasks into my lunch break when I'm working at home. And that makes me feel like I've created more time in my life for things that matter to me, including my health.
I can say without a doubt that being a freelance copywriter has made it easier for me to stick with positive habits.
After all, now I get to follow my natural cues for which times of day I'm motivated and have more energy, rather than trying to fit everything around my employer's schedule.
I Get to Nurture Important Connections
When I worked outside the home and lived alone, I often felt isolated. When I got home from work, I was usually too tired to want to do anything social.
Now, as a freelance copywriter who works remotely, I'm able to prioritize the relationships in my life.
For example, I can take a break from work to take my stepson to his karate class in the early evening …
I also have the freedom to meet up with my mom for a cup of coffee on a Wednesday morning …
Or, I can have a group Zoom call with friends from out of state on a Saturday.
Needless to say, none of that would have been possible with a job that required me to be physically present at the business during those times.
My point is, although I knew a flexible schedule was something I wanted when I chose to become a copywriter, after four years, I still notice all the little ways a flexible schedule allows me to prioritize the people in my life.
And, I've even made some important connections thanks to copywriting …
Copywriting Led to One of the Biggest Changes in My Life
One year, at the AWAI Copywriting Bootcamp and Job Fair, I had to convince my introverted self to go downstairs to the hotel pool area for an evening party and networking …
I was exhausted and had to be up early to talk on a panel the next morning. So it took some willpower. But now, I'm so grateful I ended up going!
Once I arrived, I looked around for someone I knew. I spotted a friend talking to a man I hadn't met before.
I joined the conversation, and I quickly realized I had a lot in common with the man, whose name was Eric. We kept in touch after the conference …
… and now, Eric and I are married!
So, in addition to introducing me to amazing new writing friends and colleagues, my copywriting path also led me to meet my husband. And I'm very grateful for that.
The 'work from anywhere' concept also came into play here, since my husband-to-be and I lived in different states at the time.
If I had still been in clinical practice, it would have been challenging to plan for a job change prior to moving …
But thanks to my ability to work remotely, I could move to another state without disrupting my income or having to arrange for a new job.
So, copywriting made an important life transition much simpler.
Copywriting Benefits May Appear When You Least Expect Them
When starting on a new path in life, it's difficult to predict all the things that will happen next …
But for myself and other writers I know, pursuing our dreams has led to unexpected and happy changes in life.
I think the reason is, as you pursue your goals and shape your life to look the way you want it to, your positivity and energy increase.
Like attracts like, so you open yourself up to new and exciting possibilities.
That's not to say that everything will be perfect. Unfortunately, that's never true in life.
But copywriting has sure changed my life for the better. I hope it will do the same for you, too.
It's just a matter of taking that first step!
While starting something new can feel intimidating, you'll never know what's possible unless you give it a try.
Everyone's copywriting path is a bit different, so if you're not sure where to start, it may help to reach out to AWAI's Member Success Team or in the Facebook groups.
The most important thing is just to get started!
(If you're ready to live the life of a well-paid freelance writer and you need a starting point, check out the Inside AWAI webinar, How to Make Your First $1,000 as a Freelance Writer. It will show you how to reach that all-important milestone.)
Do you have any questions about getting started as a copywriter? Please share with us in the comments so we can point you to other resources.

The AWAI Method™ for Becoming a Skilled, In-Demand Copywriter
The AWAI Method™ combines the most up-to-date strategies, insights, and teaching methods with the tried-and-true copywriting fundamentals so you can take on ANY project — not just sales letters. Learn More »

Published: April 30, 2021