Yes, Copywriters Can Write Chatbots. In Fact, They Should! Here's Why …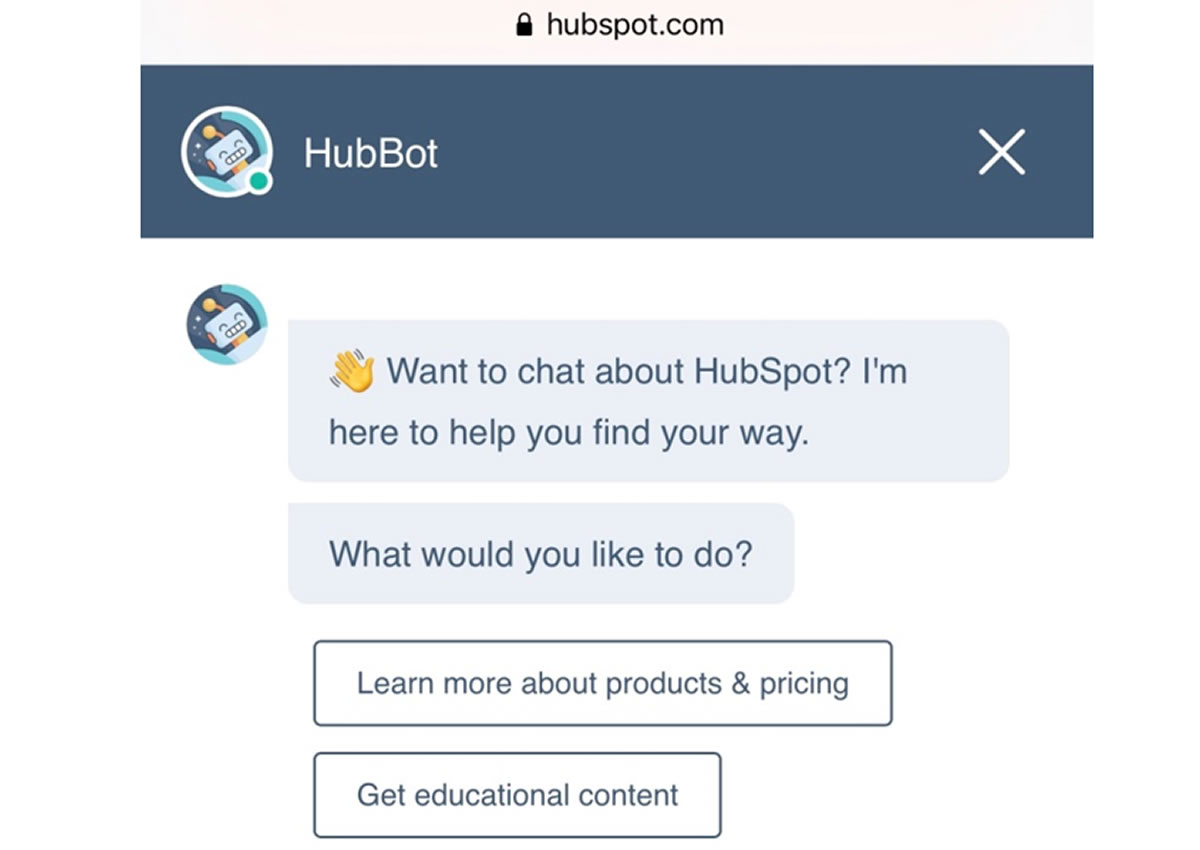 Imagine being a web writer when the internet was starting out. It would have been like the Wild West … anything goes.
No one had a clue what a "web writer" was. Web designers and programmers wrote most of the copy, not copywriters. And much of this text was simply copied from printed promotional materials and pasted onto a web page.
As copywriters, we know that's a bad idea!
Over time, businesses began to understand the value a trained web copywriter could bring to their online marketing efforts.
And now, a web writer is an intrinsic part of the online marketing team.
Well, a new frontier just appeared on the horizon. It's like the dawn of the web writing era all over again …
A Brand-New Copywriting Opportunity
Some (like Business Insider) call it "nano-writing," others call it chatbot copywriting. You might also see it referred to as conversational design. Whatever the name, chatbot writing is a fantastic new opportunity for copywriters.
Chatbot writing is simply creating a script for a text message "conversation" between a human and a computer. You've probably interacted with chatbots before, much like the example below.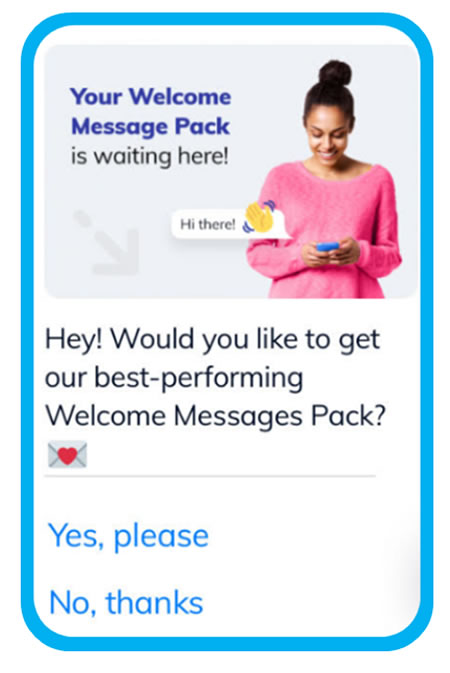 An example of a chatbot.
You see, chatbots are a new, super-effective way of marketing. Marketers are seeing up to 80% open rates!
The problem is, bot builders are writing the scripts. These clever people create amazing chatbots. However, conversational copy is usually an afterthought. They simply aren't trained in persuasive writing.
Big mistake.
So, marketers are now making the same mistake they made in the "Wild West" days of web writing … rather than hiring a trained chatbot copywriter, they've been letting the bot builder write the copy. Why? Because businesses are madly scrambling to get their chatbots up and running as soon as possible.
Unfortunately, those bots rarely create a positive user experience. Customers get the feeling they're communicating with a machine — and it leads to a lot of frustration.
Now marketers are slowly starting to see the improved results when a trained copywriter is hired to write the chatbot script.
But they still have a problem, because only a handful of chatbot copywriters exist worldwide.
With a bit of training, you could enter a market with virtually non-existent supply and huge demand. Meaning? You can command high fees and earn a healthy income … up to $2,000 per project for 300 to 500 words!
There's plenty of room in the exploding $412-billion content marketing industry. But like any branch of copywriting, chatbot writing might be a better fit for some types of people more than others.
Who's Best Suited to Chatbot Copywriting?
First and foremost, you need a logical mind. Chatbot streams are all about decision-making:
IF a user chooses this option …
THEN take an action …
ELSE take another action.
Your chat conversation must flow logically, regardless of which options the user chooses as they progress through the chat.
Second, you need to love writing short copy. Most chatbot "text exchanges" are no more than 500 words in total. So, designing chatbot scripts is an exciting challenge if you love writing short copy.
Finally, you need to enjoy tweaking and perfecting your results. You let the chatbot run for a while to observe any choke points, for example, where users might abandon the chat or take another undesired action. Then you fine-tune the chat accordingly.
So, to recap, if you have some of these traits:
A logical mind,
Relish a challenge,
Enjoy writing short conversational copy,
Love building relationships,
Nerd-out on tweaking and perfecting your results,
Enjoy making high fees for writing very few words,
… then you should seriously consider becoming a chatbot script writer.
If you're already a copywriter, you have the basic persuasive writing skills. You just need to add a set of chatbot script-writing skills.
Layering Your Persuasive Writing Knowledge with Chatbot-Specific Skills
A chat with a chatbot is an exchange between a human and a machine (the bot). Your job as a chatbot writer? To make the bot's responses sound conversational and human.
Put another way, if you've ever used a text stream on your cell phone (has anyone not?), then you've written a conversational chat. Add in your persuasive copywriting skills and you're off to a good start.
But to really understand the exciting world of chatbot copywriting, you'll need some specific skills:
Understanding what chatbots are, and exactly what's expected of a chatbot writer.
Planning a chatbot script and making it sound human.
Setting clear expectations for the person on the other end of the chat, then humanizing it by using some simple tricks.
Knowing what text to use in the chatbot buttons, and how to ask the user for a sale.
Using conditional logic to map the flow of the chatbot from beginning to end.
Using the right tools when testing your chatbot and knowing where to find these tools.
Learning the messaging platforms that work best with chatbots and how to use them effectively.
If that sounds like a lot, don't worry … Nick Usborne has you covered!
He has created the first-ever training program, which he calls Chatbot Copywriting Mastery & Certification. Nick was a pioneer when web copywriters started making an impact in online marketing. He helped "write the rules" and showed marketers that writing for the Web was different.
And now he's super-excited about chatbots. Why? Nick's seeing the same massive opportunity with chatbots now that he first saw all those years ago with web writing.
The chatbot market's exploding. It's a market crying out for trained chatbot copywriters. Here's quite possibly your once-in-a-lifetime chance to be a pioneer in a whole new field of copywriting.
If Nick is this excited about the amazing new chatbot opportunity, then that's a sure sign you should be checking it out!
Find out more about Nick's Chatbot Copywriting Mastery & Certification here.
Do you have any questions about becoming a chatbot copywriter? Let us know in the comments.

The AWAI Method™ for Becoming a Skilled, In-Demand Copywriter
The AWAI Method™ combines the most up-to-date strategies, insights, and teaching methods with the tried-and-true copywriting fundamentals so you can take on ANY project — not just sales letters. Learn More »

Published: May 4, 2021