The Blogging Opportunity Is Real for Freelance Writers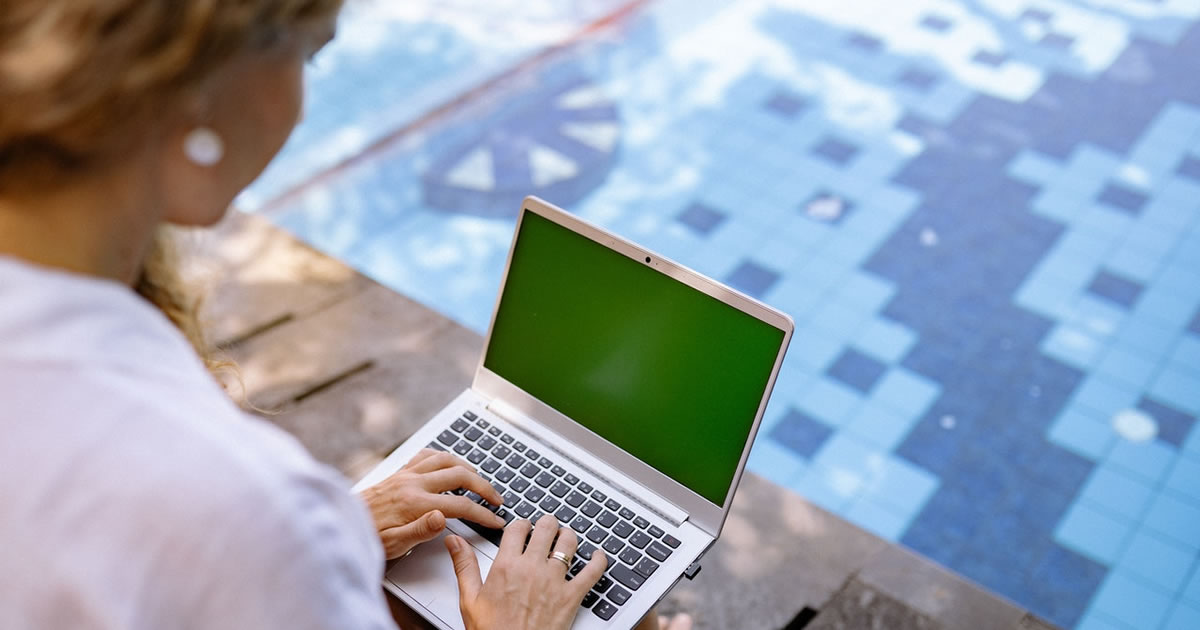 If you're ready to make consistent fees as a writer, I've got a great opportunity for you to check out … it's blogging. They're short projects, fun to write, and well-paid. Plus, marketers need blog writers to keep up with the demand.
For instance, according to the software tool DemandMetric, "90% of businesses use content marketing tactics, such as blogging."
HubSpot, who runs multiple blogs on topics like sales, customer experience, and marketing, reports that "B2B marketers who have blogs get 67% more leads than those who don't."
With numbers like that, why wouldn't businesses publish blogs?
A Quality Blog Turns Browsers into Buyers
Imagine this scenario. Business A has a blog with an average of five new blog posts a week. Business B blogs "when they think about it," aka, maybe once every month or two.
Which do you think is more likely to be found by their ideal prospects?
Of course, businesses who successfully incorporate blogging into their sales process have strategic thinking behind it. They usually have a calendar of topics tied to their marketing campaigns, a publishing schedule, and a blog manager to manage it all.
This means they need a lot of content!
That's good news for freelance writers. In fact, according to OptinMonster, "64% of B2B marketers outsource blog copywriting." That's opportunity just waiting for you!
Why Freelance Blogging Is a Great Way to Build Your Business
I've built my business on blogging and think it's a great way to build yours. There are six reasons why I believe freelance blogging is an effective way to build your client base.
Consistency — No one only publishes one or two blog posts. The best ones publish on a regular schedule and have a constant need for writers. For example, I have several B2B software companies I blog for every month. Also, as you get more familiar with the company, you can usually write faster, and if you charge by the project, that means you make more money.
Short Copy — Many blog posts are between 600-1,200 words. If you know the topic well and are a practiced writer, you may be able to write a solid draft in as little as 90 minutes. Let it sit overnight, add another hour for proofreading and revisions, and send it off. Even if the post is more in-depth, longer, and takes you four hours, it's still a great way to build consistent work for yourself.
Fun to Write — Blog writing is conversational. While some types of writing can be more technical and formal, blog articles tend to be lighter.
They're Specific — Blog writing can be much more straightforward to handle than other writing projects. Since a blog has specific parameters, there's never any scope creep or confusion. For instance, for blog posts, clients will send me a form with the information I need, including potential resources, keyword terms, working titles, and other information I may need to know. It helps clients think through what they want before I start working. As a result, I have a clear direction when I start writing, and they know they're getting a piece on x.

Less Administrative Work — If you've ever worked on a project that required lots of emails and phone calls, then you know how much time that can take.

Blogging has a clear definition, which means it eliminates all that back and forth. I have clients I've blogged for over the course of months and years with only an email or two to clarify things.

As a freelance writer, you're paid for a "deliverable," aka a blog post. You're not also being paid for meetings and project management, so the more time you can spend writing during your work time, the more money you can make.

Opportunity — Since there's so much blog writing work, there's a ton of opportunity. It's also an excellent way to break in with a company if you don't have a lot of writing experience. Why? Because they're more apt to try you out on blog posts rather than on white papers, e-books, or other bigger ticket projects.

Let's say you have four clients who each want two blog posts per month and another two who want four blog posts per month. Even at $250 per post, which is on the low end, that's $4,000 writing 16 blog posts in a month. You can see how it wouldn't take long to add up to a nice income!

Plus, blogging is a solid foot in the door for other content projects. Your blogs can be the foundation for a bigger content marketing strategy, netting you fees as much as 10 times higher.
How to Position Yourself as a Blogger
Organizations want their blog posts to tie to and support their business objectives. They want to boost sales, attract a new audience, and enhance their industry credibility for starters.
Here's how that affects you as a blogger. Let's say you've identified a few companies with active blogs that fit your background. You'd like to pitch them a couple of ideas for their blog.
One of those ideas is sharing a customer success story. Another idea is answering a frequently asked "how-to" question that you see is missing from their blog content but is often asked by potential customers.
You can find your early blogging clients by being proactive. Suggest topics that fit the product/service and show how they help the organization achieve its business goals. That's more likely to inspire clients who say, "Yes."
Blogging for businesses is a great way to build a steady client base. And if you want it to, it can lead to several other content writing opportunities as well!
Do you have any questions about getting paid to write blogs? Post them in the comments!

The AWAI Method™ for Becoming a Skilled, In-Demand Copywriter
The AWAI Method™ combines the most up-to-date strategies, insights, and teaching methods with the tried-and-true copywriting fundamentals so you can take on ANY project — not just sales letters. Learn More »

Published: April 27, 2021