The Best "Feel Good" Opportunity for Writers — And It Pays Well, Too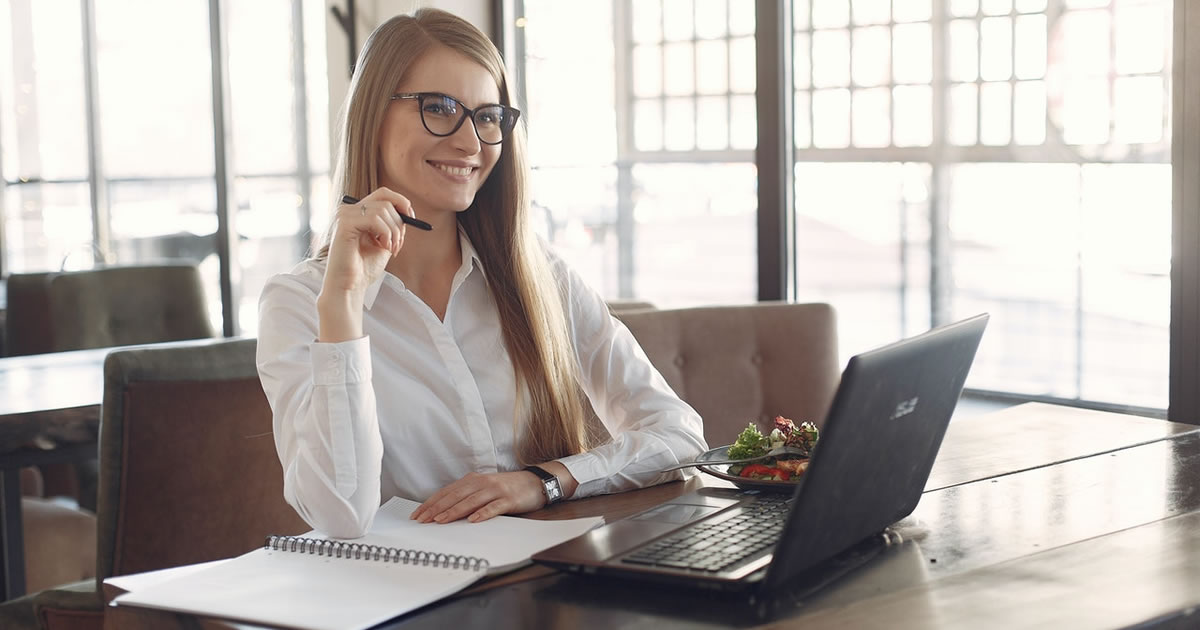 When you think about making a living as a writer, what do you picture?
The answer to that question is as unique as you are, but there are some things that are common desires among writers — being able to earn a certain amount of money working the hours of your choosing (in a location of your choosing) on projects you enjoy and can be proud of.
Many of the writers I meet are shooting for all of the following in one way or another:
Financial security
Scheduling freedom
Location flexibility
Work satisfaction
It's a pretty great combination.
But I find with a lot of writers just starting out, that last one tends to be an afterthought.
It was for me. When I was landing my first few clients, it was all about the income and not having to punch a clock. I was willing to take on just about any project. Some of them I loved. And some were tedious to the point of being painful.
Over the years, I've learned the value of doing work I find rewarding.
I find that when I'm doing work that's meaningful and that I'm really proud of, I enjoy my whole life more.
My workdays are spent doing things that fascinate me. And when I'm not working, if my thoughts stray to work, it's not because I'm worried or stressed … it's because I'm excited to get back to it.
Perhaps you're quicker on the uptake than me, and want work you feel good about right from square one. I think that's wise of you.
And if that's the case, one of the best "feel good" opportunities for writers is UX copywriting. The UX stands for User Experience, and it's the best kind of writing I've found when it comes to work satisfaction.
Of course, that's my story. Your story might be different, but if you're feeling intrigued, let's dig a little deeper.
What is UX copywriting?
First, let's start with what UX is. As I mentioned, it stands for User Experience, and it means pretty close to what you'd probably guess it means.
UX is the experience a person has when interacting with a company's website, mobile app, or overall online presence.
If someone is reading a blog post, they're having a user experience. If they're searching for a specific product, they're having a user experience. If they've just signed up for your email newsletter … you guessed, that's a user experience, too.
The user experience is always happening. Every touchpoint a company has with a person shapes the experience. Which means every touchpoint is important.
Now think about all the touchpoints that involve the written word … to create a positive, purposeful experience, those need to be written by someone who understands UX … in other words, a UX copywriter.
Why do clients care about UX?
You might be wondering why this matters to clients. If their visitors are finding them, signing up for their email list, and buying their products, why put money into creating a deliberate user experience?
For a lot of reasons, actually.
Earning the trust of new prospects is hard. Acquiring new customers is expensive. And the more crowded the internet gets, the more it costs.
But there are ways around those rising costs.
A great way to lower the cost of acquiring a new customer is to increase how long that person continues being a customer. How often do they purchase from you? If their buying frequency goes up and if they keep coming back to you for years instead of just months, they become a much more valuable customer.
The most reliable way to make that happen is to offer a better experience.
Another way to lower the cost of getting new customers is to increase your word-of-mouth marketing. It makes sense that people will trust the recommendation of a friend more than they trust the self-serving promises of a company.
You earn positive word-of-mouth by creating a great product and serving your customers well. In other words, through good UX.
Providing a good user experience also saves companies money. By anticipating user needs, they can reduce the number of customer service calls they get. That's a huge deal, especially for big companies. Providing a good user experience to customers also tends to result in happier employees and less employee turnover … another big savings that is the result of good UX.
UX has been a big win for the companies that have embraced it … and other companies are starting to take notice. That means more and more often, you'll find companies that are looking for professionals with knowledge of UX … even if they aren't very knowledgeable of UX themselves.
What special skills do you need to become a UX copywriter?
Think about how you feel when someone tries to sell you something.
You've probably had a wide range of experiences from feeling backed into a corner to feeling really excited about the whole process.
When you're feeling backed into a corner, it's usually because you can sense that the person on the other end is trying to make the sale, regardless of your needs, concerns, or desires.
But when you feel excited about the process, it's because it feels like the company or salesperson is interested in you, in understanding your problem or need, and in honestly assessing if they can meet that need.
If it turns out they can, you feel great!
As a UX copywriter, you're working toward that second outcome.
You'll find yourself drawing on a number of skills as a UX copywriter.
You'll be an advocate for your client's customer, gently reminding your client that their customer's goals need to come first.
You'll be an empathetic listener, trying to determine your user's frame of mind, so you can connect with them and help them.
You'll be a reputation manager for your clients, helping them to build affinity and credibility with their audience.
You'll be respectful of the person you're writing to.
You'll practice helping before selling … and often make more sales because of it.
You'll work to put everyone — you, your client, their customer — on the same team. If you do your job right, you all win together.
And of course, being able to write clearly and conversationally is essential.
What kinds of projects do UX copywriters work on?
Remember, every touchpoint with a customer helps to shape their experience.
That means just about any project you can think of could benefit from being crafted for better UX.
But some of the projects where UX is most essential include:
E-commerce pages — especially product pages.
Sales funnels — the step-by-step nature of sales funnels can become confusing if you lose sight of the user experience.
Email marketing — when you send someone an email, you're entering their space. Providing a good UX is crucial if you want to be invited back.
Content marketing — no one wants to read boring, difficult, or confusing content.
Event marketing — events, whether they are in person or virtual, are all about the experience … that includes the marketing and content.
How do you find clients as a UX copywriter?
Give it 10 years and just about every business out there will be expecting you to have some knowledge of what goes into creating a purposeful user experience.
But for right now, tech companies, Software-as-a-Service (SaaS) companies, and e-commerce companies are the ones who will perk up and lean forward when you say you understand user experience principles and how they apply to writing and marketing.
But any company can benefit from delivering a good user experience … and your clients will also be more responsive to you when you're providing them a good user experience.
So, really, you'll find your UX copywriting skills add value and set you apart no matter who you're talking to.
What can a UX copywriter charge?
Like any writer, a UX copywriter's rates are influenced by a number of factors.
How well you convey the value you create for your clients … the industry you work in … the size of the clients you work with (and the size of their budgets) …
But start by looking at the standard range of fees for the projects you're interested in — you can find them in AWAI's Pricing Guide. Then consider that you're bringing a specialty skill to the table. Based on that, aim for the top half of the range for the project in question, even when you're just starting out.
UX copywriting gives you the opportunity to help your clients better serve their customers. It's an approach that is built on respect, transparency, and empathy … and most importantly, treating customers like people rather than transactions.
All that adds up to a copywriting skill set you can feel amazingly good about every time you use it. Plus, it's one your clients will value and that will set you apart in your marketing.
In my book, that's a "feel good" opportunity if ever there was one.
Do you have any questions about getting started as a UX Copywriter? Let us know in the comments.

The AWAI Method™ for Becoming a Skilled, In-Demand Copywriter
The AWAI Method™ combines the most up-to-date strategies, insights, and teaching methods with the tried-and-true copywriting fundamentals so you can take on ANY project — not just sales letters. Learn More »

Published: March 24, 2021