4 Driving Forces that Will Make You Want to Write Your Book Right Now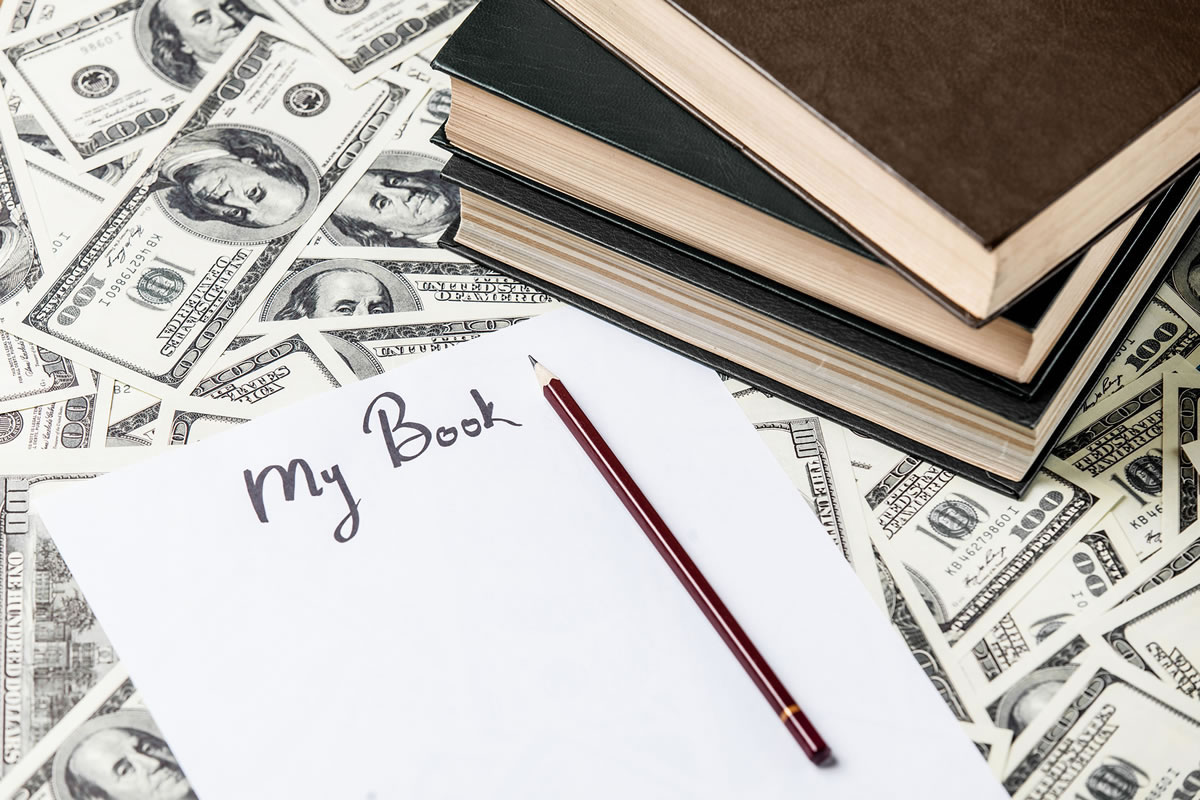 If you and I and all the other readers of this newsletter were sitting in a room together, and I asked,
"How many of you want to write a book?"
Tens of thousands of hands would shoot up — mine included. Because writing a book is like the holy grail of life as a writer. It's what writers do. It's what most non-book-writing writers aspire to do.
Right?
So I'm going to assume you're one of us …
But have you ever stopped to consider why you want to write a book?
It's an important question …
Because if you take the time to articulate your reason for achieving a big goal, you're much more likely to succeed at that goal.
It also puts distance between goals you feel obligated to achieve versus goals you're deeply driven to achieve.
That's why I want to share the four most common reasons writers write books. Use this list to pinpoint your own driving reason for writing your book. Because once you've defined it, your reason why will serve as powerful motivation to help you follow through on your goal.
Here they are — the "4-Fs" behind wanting to write a book:
Reason #1: FAME
Life as an author means instant recognition, both from the writing and reading community.
Depending on how your book does, it could mean recognition from the world at large. It's the ultimate approach to building clout as a creative person.
It's also an established way to let others know you can take on something big and follow it through. It elevates you from average to expert and from ordinary to exceptional.
Above all, it offers instant proof of your ability to write — even if you're talking to someone who's never read your book. Just imagine being on the receiving end of this conversation …
"Oh, you write for a living? Have you written any books? Really? Wow. Impressive …"
Reason #2: FORTUNE
Not everyone who writes a book will get rich … but a lot of people who write books make money.
And if you're skilled as a persuasive writer and know the basics of copywriting, you can really elevate your earnings.
So it's worth acknowledging that books can pay the bills. Writing a book can bring you a passive income stream. It can make it possible to leave your full-time job, to pad your retirement account, or to save up for something big.
And that's important. After all, money buys freedom. A steady income can help you take control of your life. It's a way to purchase your independence.
Reason #3: FAMILY
Maybe your ultimate goal as an author is to build a legacy.
Maybe you want your story to live on long after you've left this earth, or you want people you love to have something to remember you by.
Perhaps you want to write a book with someone close to you, so you create a memory together. Or you want to leave those memories to be tended by future generations of your family.
And whether you want to tell your own story … or share the captivating tales of your ancestors … or simply spread a message dear to your heart …
The overarching goal is to mentor, to impact others, and to give your life a sense of completion.
After all, nobody else on this earth will ever experience the life stories you've experienced, which makes your message captivatingly unique.
Reason #4: FIRE
If stories constantly play out in your head …
If voices hash out conversation in the background of your thoughts …
If you want to provoke a certain feeling in others, be it inspiration or thrills or appreciation or resolution …
If you tremble with the thrill of creating new worlds …
If you'd like to change the current world through the art of your words …
And if you feel empty at the thought of not writing a book …
Then you, my friend, are fueled by fire.
It's this fire that compels you to write a book, to the point where you must write a book for your own peace of mind.
It ties you to craving that elusive sense of accomplishment as a published author, knowing you've helped others in some way through the power of your words, and that you've entertained, or made somebody laugh, or helped the world grow smarter or safer or healthier or happier thanks to what you put on the page.
Which Is It For You?
Given those four motivations … which is your driving reason for writing a book? Or is it a combination of the four? Or even all of them?
Read through this list a couple of times till you really feel clear on your big reason why.
Just make sure it's your reason for writing your book, not the reasons someone else thinks you should do it.
And remember, being clear with your goals is the only way to reach them. In this case, it's one of the most important steps forward in your journey to life as a wildly successful and satisfied author.
Why do you want to write a book? Legacy? Money? Something else? Please share your writing dreams in the comments below. No judgments here!

Write Your First Novel or Memoir Now!
Donna Baier Stein puts being a published author within your reach. She shows you how to properly write a novel using her simple, 12-step process that takes you from start to finish. Learn More »

Published: August 1, 2017