Want to Be a Good Writer? Read Widely. Read Wisely. Read These Books.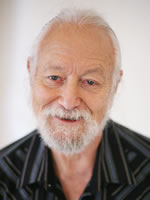 Will Newman
Books have been a big part of our discussion this week. So, inspired by our discussions and an email from Circle of Success member Myla, I'm going to tell you my two favorite books.
I'll start our discussion, though, with the two absolutely most essential secrets to becoming a writer.
First: You must write. Every day. (More about this in another visit very soon.)
Second: You must read. Every day.
You might think that to become a writer and live the writer's life you should read books on how to write. This is only partly true. You may learn about writing … but what are you going to write about?
So if you truly want to be a writer, you must read from many genres and many sources.
Today, then, I'm not going to tell you my favorite writing books. I'll do that later on. No, today we're going to look at my two favorite fiction books.
Bleak, desolate, and inspiring
Good, effective writing is clear and easy to understand … on the surface. Complex ideas shine through more clearly when writers use words you can readily understand. Mark Ford calls this "simplicity of diction."
But many would-be-writers feel if people are going to take them seriously, they have to write with big words, using long, complex sentences.
My favorite fiction book gives the lie to this misconception. The Road by Cormack McCarthy describes a bleak, desolate world traveled by "the man" and "the boy." His simple words detail the eternal battle between good and evil so that we're left with a faint glimmer of hope.
Simple words. Simple sentences. Easy to read. The Road is far from simple. Magnificently crafted, it won the 2007 Pulitzer Prize in fiction.
The Road is a textbook on how simplicity of diction can carry complex ideas.
Learning from Young Adult literature
A 5th grader could understand the words in The Road, but you'd never want to hand it to a 5th grader.
That said, many books written for 5th through 9th graders are remarkably well written and provide prime examples of compelling writing.
Think about it. If your reader is 11 years old, you have to grab her attention on the first page or she won't keep reading. The ideas must be compelling and written in language that captures the reader's imagination.
Any type of writing — fiction, nonfiction, even copywriting — must do exactly these things to succeed.
So my second favorite book is from young adult literature.
I know you've heard what I call the 1st commandment of writing: Show, don't tell. You couldn't find a better example of this than The Giver by Lois Lowry.
I'm not going to spoil the book for you (and I do hope you read it) by giving any details. But a very crucial aspect of the story isn't revealed specifically for the first half of the book. But the reader senses something's amiss very early on.
By showing, not telling, Lowry captures the reader's commitment to her story. Show … don't tell makes this book a masterpiece for readers of any age.
But please do not read The Giver or The Road for any writing lessons you might find in them. Read them because they're excellent books … with compelling themes.
Next week, Joshua Boswell is going to tell you how he went from yearning for the writer's life to living it.
Until then, I'd love to hear about your favorite books and why they hold that place in your life. Or about anything you'd like to add today. Tell us by commenting below.

Write Your First Novel or Memoir Now!
Donna Baier Stein puts being a published author within your reach. She shows you how to properly write a novel using her simple, 12-step process that takes you from start to finish. Learn More »

Published: February 19, 2016