What to Say to Close the Deal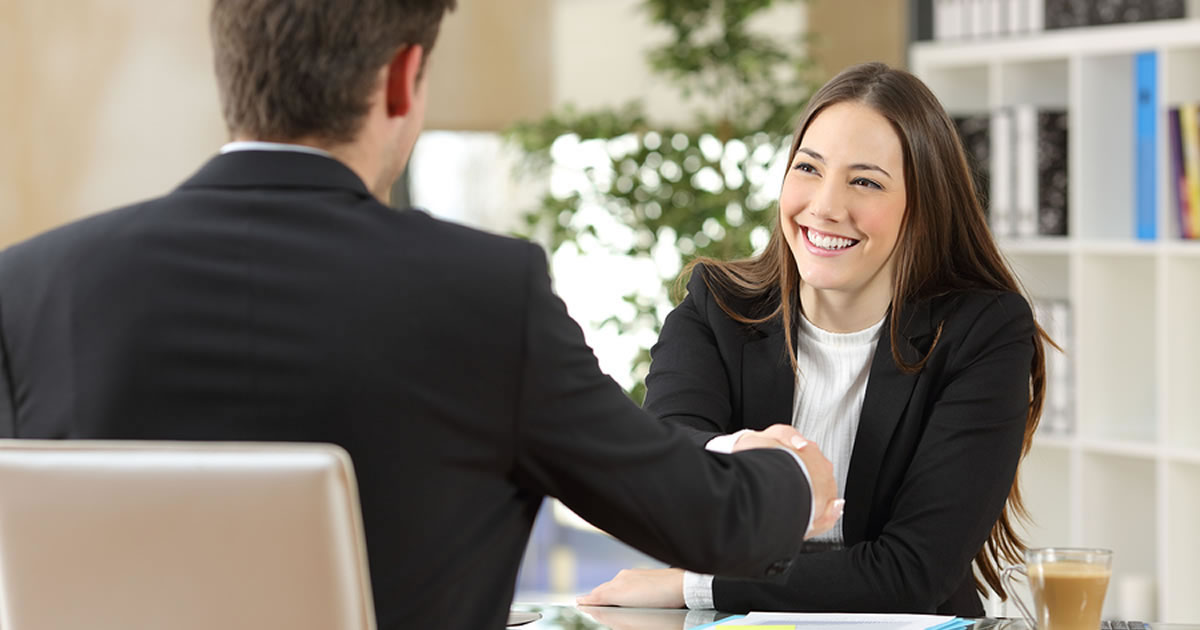 When you're starting out, it's easy to worry about saying the wrong thing when you're trying to close a deal with a client. It's even easier to say nothing.
But figuring out the right thing to say isn't as hard as you may imagine.
The first step is to take control of the conversation. Otherwise, you'll be passively waiting for the client to do so — which puts them in the driver's seat.
You need to be in the driver's seat so you can avoid the biggest mistake most copywriters make: neglecting to ask for the project.
I know. You may feel asking for the project is too pushy or aggressive. Or you may assume the client will come to you when they decide. And if they haven't come to you, they must not want you, right?
Wrong! Because if you don't ask for the business, you are very unlikely to get it.
So, how exactly do you ask?
It has to be done with confidence, whether you feel confident or not. And it helps to know the right thing to say.
Here are a few strategies to experiment with:
1. Ask if they are ready.
"Have I answered all your questions? Are you ready to make a decision?"
If the answer is no, find out why. What additional questions or issues are in the way? What else do they need to do, know, or take care of before they make a decision? Keep the conversation going and the lines of communication open by continuing to gather information through questions.
2. Propose the next step.
"If you want to move forward, here is the next step. I will call you on Tuesday to review final details and answer any questions you may have. Is the morning good for you?" If they're not ready for the next step, they'll make it clear.
An alternative is to use Bob Bly's technique, which lets the client propose their next step. His magic question is, "What do you want to happen next?"
3. Make the next step easy to take.
In other words, create a bridge to cross that goes from "We're just in the talking stage" to "Now we are working together." To close the deal, you can say something as simple as, "I'm going to send you my standard agreement. As soon as you sign and return it, we can get to work."
4. Get an advance.
Asking for an advance or deposit is another good "next step" and should always be part of the process, especially with clients you've never worked with before. With large corporations, quick deadlines may not allow you to wait until you actually receive a check to get started. But you can (and should) immediately initiate the process of collecting advance money. And whenever possible, don't deliver the final product until you've been paid something. Otherwise, you have no leverage to collect your money.
5. Ask questions they can answer positively.
This keeps you in control and keeps the ball rolling. Here are a few:
"What's the best way to get the agreement signed?"
"How much time do you need?"
"Who else needs to see it?"
"The sooner the better, right?"
"So would it make sense to send my invoice with that?"
"Should it be flagged in a particular way — to your attention and copied to someone in Accounting?"
6. Give a deadline.
"I can honor this price (or this proposal) until the end of this month."
Or, "I only have one slot left in my project calendar this month and if you decide by Friday, I'd be happy to hold it for you."
Giving them a deadline can be very helpful because it could provide more information. They may say, "Oh, we won't know by then …" You can ask why not, extend your deadline, or be flexible with it. But at least you'll have a time frame, as opposed to being in limbo and not knowing. That's what makes this process anxiety producing.
If any of these techniques feel too pushy, use a disclaimer like, "I hope this won't come across as pushy, but I would like to tell you what the next step in our process is in case you're ready to take it."
Try using this language and there's no way you won't close more deals.
Which of these strategies would you feel comfortable trying? If you have any questions, please share with us in the comments below.

Digital Copywriter
Digital marketing changes fast. Join our community now to keep yourself up to date, build your skills, grow your network, and land top-quality clients. Learn More »

Published: July 28, 2017