The Golden Thread that Pulls Your Prospect Toward Saying "Yes"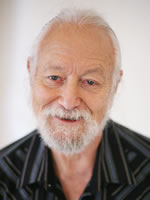 Will Newman
Over the last two weeks, we've chatted about subheads. Back then, I said how important the golden thread is in your subheads.
So, what exactly is "the golden thread"?
It's a copy technique and it starts with one strong promise and one major benefit that you seamlessly and delicately weave through your entire promo. These two qualities tie into your prospect's core emotions. They touch him deeply. So you must introduce them very early in the writing … in your headline and lead.
Let's use an example from alternative health. Your prospect wants his joints to stop aching. He wants to do it naturally. This is your promise.
Here's copywriter Kent Komae's promise in his Mt. Home Nutritionals promo …
"In the future, this is how people will soothe stiff joints and ease discomfort. Only you don't have to wait. You can start right now!"
Using this promise, you come up with many strong benefits. Let's focus on your biggest benefit: Being able to do major life activities without worrying about prescription drug side effects.
You want this powerful promise/benefit combo in your headline and lead. Do that, and your joint-suffering prospect takes immediate notice. This forms the start of your golden thread.
Winding throughout your promotion
You pull the golden thread from the headline throughout your lead. You paint a word picture of activities vital to his or her life: knitting, playing catch with grandchildren, helping out in church.
It's very easy to focus on the promise/benefit in this picture part of your letter. But eventually, you're going to have to prove your claims where you appeal to the prospect's logical mind.
You cite a few scientific surveys. You tell about real cases where the product's ingredients (not the product) have shown remarkable results. You really make a strong case for the effectiveness of the product.
However, in doing this, you risk cutting the promise/benefit golden thread. This happens if you've forgotten your prospect buys for emotional and not logical reasons.
You must also weave your golden thread through this part of your letter. After briefly citing studies from The New England Journal of Medicine, you weave in the golden thread.
"You can see how important this side-effect-free natural herb is for keeping your joints supple and young. Young enough to pick up the knitting basket again. Or play a pick-up game of … [and so on]."
Most copywriters forget the golden thread at this point. (Not you, not now. Right?)
Where the golden thread breaks most often
But even copywriters who don't break the golden thread in the proof, almost always forget about it at the close. This is where you describe the premiums, price, guarantee, and your offer.
Many also ignore it in the order device.
Not you. You know keeping the golden thread taut and lively throughout the entire promotion keeps your prospect's emotional brain fully engaged … even when you're appealing to logic.
Getting back to subheads — which is where this all started. Subheads are like little, bold-font pillars you wrap your golden thread around. They provide the perfect place to highlight your promise/benefit combination.
Should you consciously include the golden thread throughout your copy?
Definitely. But that's hard without practice. So, always go back into your copy on the second and later edits and make sure you haven't broken the golden thread.
If you have, pick it up and pull it through.
When you do, you'll be pulling your prospect through to the point in your promo when his emotional brain says, "YES!"
Tomorrow, we're going reach back over 120 years for advice on strong writing that's as fresh and vibrant today as it was in 1895.
Until then, tell us what you think about the golden thread. Comment below.

The AWAI Method™ for Becoming a Skilled, In-Demand Copywriter
The AWAI Method™ combines the most up-to-date strategies, insights, and teaching methods with the tried-and-true copywriting fundamentals so you can take on ANY project — not just sales letters. Learn More »

Published: September 12, 2016