The Only Person Who Can Really Tell You About Your Prospect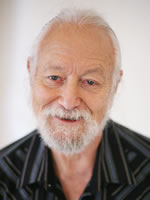 Will Newman
Welcome back. Over our last few articles, we've talked about breaking free of the 'fear and greed' trap by getting to know your prospect as a real person. (Click here, here, and here if you've missed these articles.)
Yesterday, we looked at two ways to get to know your prospect: demographics and psychographics. You get this information from your client.
While these are good ways to develop a 3-D picture of your prospect, they don't really give you a full a picture. This problem came up in an email to me from Circle of Success member Jennifer …
I'm currently working on putting together an image of my prospect, but I'm having trouble connecting some dots and dialing in to a deeper picture of this person. How can you be sure you're not projecting your ideas onto him? (A 60-ish man in my case.)
Is it the real prospect or only you …
One challenging but enjoyable aspect of developing a 3-D image of your prospect is harnessing your imagination. Where does reality end and personal bias begin?
You risk slipping over that line as long as you rely solely on demographics and psychographics or similar information.
You avoid this trap by reaching out to real individuals. This isn't as difficult as it sounds. Three strategies help you get "up close and personal" with potential prospects without contacting them personally.
Best prospects are as close as your computer …
Internet discussion groups are good places to find real words from real people about your copywriting topic.
In your favorite search site, type in "forum" (without quotation marks) and your topic (for example, diabetes).
You'll come up with a wealth of ideas … written by people with diabetes (in this example) or with loved ones with diabetes. These forums get to the heart of what people worry about, what they hope for, what they feel.
Here's an example:
Hi … I'm a 24-year-old diabetic patient. A few days back, I injured my knee. Diabetes with knee injuries are so horrible. I'm taking joints supplements with diabetic remedies. Are there side effects with this kind of medication?
This one entry gives new insight into what diabetics are thinking. Think what you could learn from digging deeper.
Your prospect has already spoken with your client …
Ask your client's Customer Service Department for customer letters.
Your prospect is speaking directly in these letters. The Leads Targeted Learning Program highlights a long-running control from Kent Komae. He fashioned his promo around a letter from a satisfied customer.
The absolute best way …
The best way to know your prospect personally is also the way that's often ignored or avoided.
Quite simply talk to him … in person.
Here's how I answered Jennifer …
How do you connect with a 60-ish man? Talk to him in person. This could be a husband, father, friend, etc. Don't talk just about the product. Find out about his life in general. Get to know him more personally without pushing him away by prying.
You already know your ideal prospect. Look at your family, friends, and acquaintances. Offer to buy them coffee or lunch.
Tell them why you're taking up their time. But here's a secret: Don't ask specifically about the product. Rather, ask about problems or life circumstances the problem affects.
So if you're writing about joint pain, you could start this way: "You know, as I get older, I'm worried about not being able to do things I want to because of sore joints. Does this concern you?"
In a short time, you'll get more insight into your prospect's emotions than you'd get from all the generalized demographics and psychographics you lay your hands on.
Which is best?
When it comes time to develop your 3-D prospect image, which strategy works best? Talking directly? Reading customer service files? Demographics/psychographics?
Use all of them. The more insight you have on the real person who's your prospect, the easier it'll be for you to write a successful promotion to him.
I hope to see you back here again tomorrow when we visit with another Circle of Success member.
But I'd love to hear from you. Comment below to tell me what you think of today's article. Or about anything you want to discuss.

The AWAI Method™ for Becoming a Skilled, In-Demand Copywriter
The AWAI Method™ combines the most up-to-date strategies, insights, and teaching methods with the tried-and-true copywriting fundamentals so you can take on ANY project — not just sales letters. Learn More »

Published: May 19, 2016