Don't Be Fooled by the 'Big Lie' of Copywriting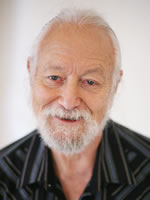 Will Newman
Yesterday, I shared with you one of Mark Ford's foundational secrets for successful persuasive writing: the Rule of One.
I told you then I'd be sharing a few essential secrets covered in the Circle of Success Targeted Learning Programs over the next three days.
Today: One of the biggest lies told to new copywriters.
Well, 'lies' might be a bit harsh. But if you research 'emotions and copywriting' on the Internet, you'll get hundreds (or more) so-called experts giving you misleading information. And that comes as close to lying as one can get without trampling on the truth.
That lie: If you want to grab your prospect emotionally, harness fear and greed.
Fear and greed. Yes, powerful emotions. But in yesterday's post, I asked you to come back today to learn about copywriting's biggest lie. Did that cause you to feel fear? Greed? Or maybe curiosity?
Well-crafted headlines and leads targeting other emotions can pull prospects into a promotion as effectively as fear or greed. For instance …
Tennessee trucker makes
$1,400 a night in his sleep!
One of the 'fear and greed' champions might say this headline talks about money, so it inspires greed. Balderdash! The primary emotion it stimulates is curiosity.
"Hmm," the prospect thinks, "how did he do it? Could I do it?" That curiosity does tap into the desire to do well financially. We all want to do well financially. Why? To provide for our families. To have a comfortable retirement. To live the writer's life.
Does that rise to the level of greed? Hardly.
Or what about this headline for a very successful alternative health control we examine in the Leads Targeted Learning Program …
In the future, this is how people will soothe still joints and ease discomfort.
Fear? Greed? Not on your life!
The copywriter, Kent Komae, tapped into concern, empathy, and a desire to have one's joint pain relieved.
We're complex creatures, we humans. We experience happiness, sadness, empathy, loneliness, a desire to succeed, a need to be recognized. We experience a huge parade of emotions every day.
"C-level" copywriters fall back on the 'old reliables' of fear and greed. And while those two emotions can power some successful promotions, you'll miss huge opportunities to write successful copy if they're the only emotions in your toolbox.
So, how do you figure out which emotions to target when you write?
By getting to know the most important person in your professional life. And it isn't some copywriting expert. That person is much closer to you than that. I'll introduce you to that person tomorrow.
Until then, let us know what you think about today's article. Comment below.

The AWAI Method™ for Becoming a Skilled, In-Demand Copywriter
The AWAI Method™ combines the most up-to-date strategies, insights, and teaching methods with the tried-and-true copywriting fundamentals so you can take on ANY project — not just sales letters. Learn More »

Published: May 17, 2016