Why You Should Drop Preconceived Ideas About Your Ability to Write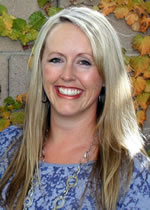 Mindy McHorse
I was touched to read the comments sparked by Gordon Graham's series in The Writer's Life earlier this month.
Gordon invited you to share your own writing dream, including the things you may hope to improve about your current situation.
I want to build on what he started and lay down a path meant to make achieving your dream as EASY as possible. Because over the years, I've noticed a few common struggles most of us face before we cross over to the other side (the paid side).
These are issues every writer confronts, whether you're brand-new to writing or you're established and looking for a change. And, sure, it's easy to feel daunted by the mountain of knowledge you need to consume …
But, you know what? In most cases, your best bet is to push forward with barebones knowledge and a full heart.
This week, I'll explain what I mean by that with five essential lessons for launching an actual, real-live, paid writing career … at hyper speed.
Let's jump right in. Here's today's lesson: Forget everything you think you know about yourself as a writer.
As editor of Barefoot Writer Magazine, I hear from a lot of new writers. Many are talented or willing to work hard — or both — and I'm happy we publish so much from writers who are just starting out.
But there's one trend I see from just about every writer who queries us or writes to ask advice or introduce themselves. They always include some version of the following in their emails:
"I've always been good at writing."

"People always tell me I should be a writer."

"I love to write."
If you relate to any of those statements, you're probably on the best career path ever for your particular talents and interests. But, if you don't relate to those statements, that's totally okay …
Because NONE of those things helps you earn money. Editors and clients aren't interested in your past, or what people think of you, or what you love to do.
They're interested in what you can do, right now, for them. In other words, they're interested in action.
Don't get me wrong — it's nice to have the comfort of knowing other people admire your writing, or that you're pretty sure you'll enjoy it as a profession.
It's also not a bad thing if you don't have any of that. A paid writer's life is equally attainable regardless of your writing background and previous accolades or lack thereof.
You know that scene from the movie, Jerry Maguire, where Cuba Gooding Jr. bee-bops around his kitchen and croons out his signature line? That line is, "Show me the money!"
I invite you to adopt an altered version: "Show me the action!"
Don't focus on writing efforts from your past. Because today, right now, it doesn't matter if you were the top contributor to your high school newspaper. It also doesn't matter if you've never written anything significant in your life.
What matters is what you can do today, right now.
On that note, let's wipe the slate clean. Think about what you can do today, right now, to sharpen your writing skills. Then, commit to it daily. Some ideas for habits that will improve your skills are:
Free-write for a set amount of time
Read 30 pages of writing by an admired author
Hand-copy a piece of writing you admire, like a web page or a sales letter
Write one poem a day
Read one sales promotion every day (or white paper or e-newsletter — whatever type of project suits your interest)
Read aloud for 20 minutes every day
Whether your writing background is strong or non-existent, it can always be improved. And the first, most important thing any writer can do to make the paid writer's life a reality is to practice your craft constantly.
Now, please take a moment to "show me the action" … tell me what you plan to do right here, right now … to help make your dream a reality.
Tomorrow, I'll be back to walk you through some simple techniques to help you choose a writing focus so you can start making money stat.

The AWAI Method™ for Becoming a Skilled, In-Demand Copywriter
The AWAI Method™ combines the most up-to-date strategies, insights, and teaching methods with the tried-and-true copywriting fundamentals so you can take on ANY project — not just sales letters. Learn More »

Published: August 31, 2015