Pick a Niche in 10 Minutes or Less and Watch Your Writing Income Soar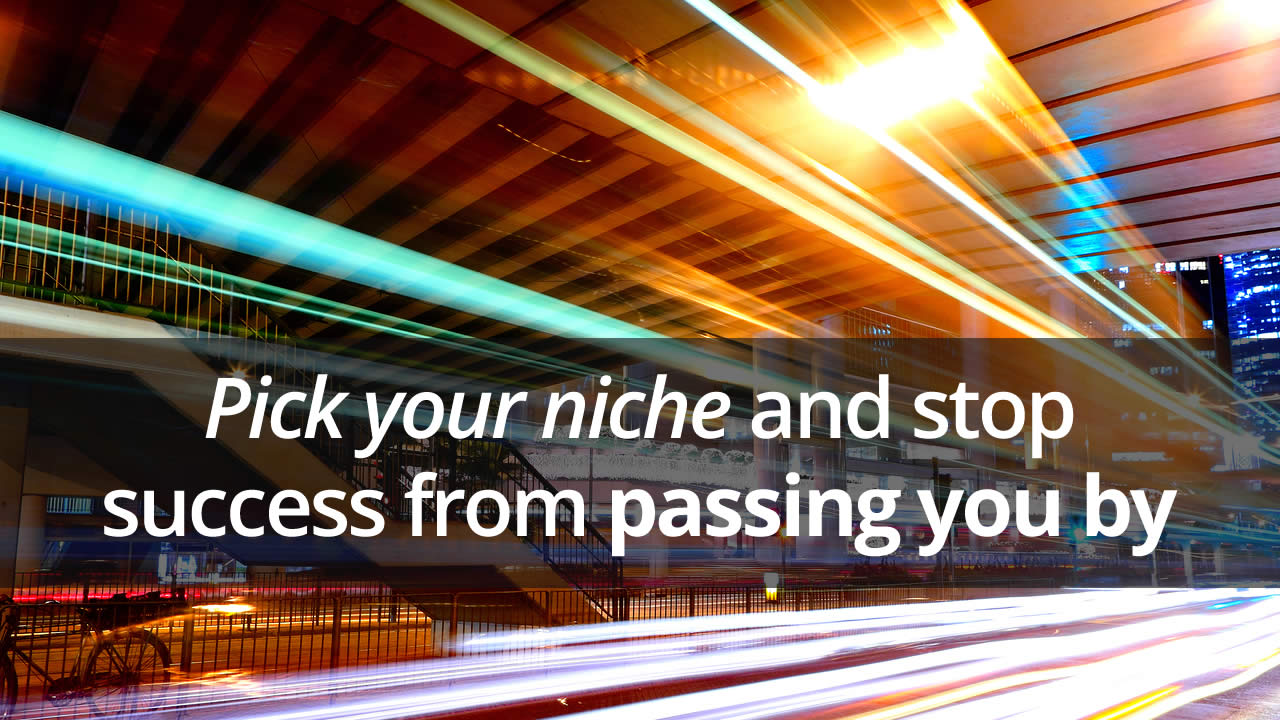 Cindy Cyr here, looking back on my eight years as a well-paid copywriter, to share with you the things that had the biggest impact on my success, so you can hit your own goal of living the writer's life faster.
Today's reflection is about one thing that would have made my life simpler and allowed me to make a lot more money sooner, had I done it earlier.
Before I tell you what it is, I'd like to tell you a story that demonstrates why this is so important.
Recently a friend of mine had dental implant surgery for two teeth that needed to be replaced. (A dental implant is the closest thing to mimicking a natural tooth, and it's not cheap.)
However, my friend chose to pay even more to go to a periodontist that specialized in implants, rather than use her general practitioner.
Why?
Because the success rate with a specialist is much higher. She wanted to avoid improper placement, which could mean having to pay for the procedure to be redone down the road.
It's no different with writers. Marketers will seek out and pay more for a copywriter who specializes in their business niche. So, if you're looking to boost your income, picking a niche is a no-brainer.
Myself? I took way too long to pick a niche. I subscribed to the "I just want to write, I don't care who it's for" mentality. I wrote copy for nuclear refrigeration, tech recruiters, fitness, personal development, cleaning services … basically my target was anyone willing to pay for copy.
Don't get me wrong. The variety allowed me to get a feel for what I liked and didn't like writing. And, it gave me a lot of samples for my portfolio.
However, I wasn't making headway in my business.
I had mostly "one-off" assignments rather than long-term, ongoing ones. It was A LOT more work, too. I constantly had to research completely new fields that I knew nothing about.
If I had to do it all over again, I would pick a niche at the very start. This allows you to:
Save time. With only one area to research, your knowledge bank grows quickly, giving you lots to draw on without having to always start over.

Charge more – because you're a specialist.

Always have the right samples – because all your work is done in your prospective client's industry.

Increase your percentage of success. You'll have a better understanding of what works and what doesn't based on the results of past promotions you've done for other clients.
How to Pick a Niche in 10 Minutes:
Quickly answer the following questions to instantly narrow down your niche. Write down the first things that come to mind.
What subjects do you enjoy reading about most?

What topics do you already have a great deal of knowledge about?

What industries do you already have contacts in?

What do you enjoy writing about the most? (If you're not sure about this, when writing copy for your mini peer reviews, pick different niches you're considering to practice writing in.)

Which subjects do you find the most interesting to research?
Now that you've narrowed down your topics, look for places where you've given the same answer to more than one question.
For example, if you wrote down you have knowledge about fitness, enjoy reading about fitness, and have contacts in the fitness industry, this would be a good niche for you to consider. (Obviously, it's not always as straightforward as this, but I'm sure you get the idea.)
Give it a shot and then share your niche with me below. And, if you already have a niche, I'd love to hear how picking one has helped strengthen your business.
Tomorrow, I'll share my last piece of advice that will make your business rock solid, and ensure you have a long, profitable career as a successful, well-paid writer.

The AWAI Method™ for Becoming a Skilled, In-Demand Copywriter
The AWAI Method™ combines the most up-to-date strategies, insights, and teaching methods with the tried-and-true copywriting fundamentals so you can take on ANY project — not just sales letters. Learn More »

Published: May 14, 2015