Fastest Way to Build Your Writing Muscles for Speed and Quality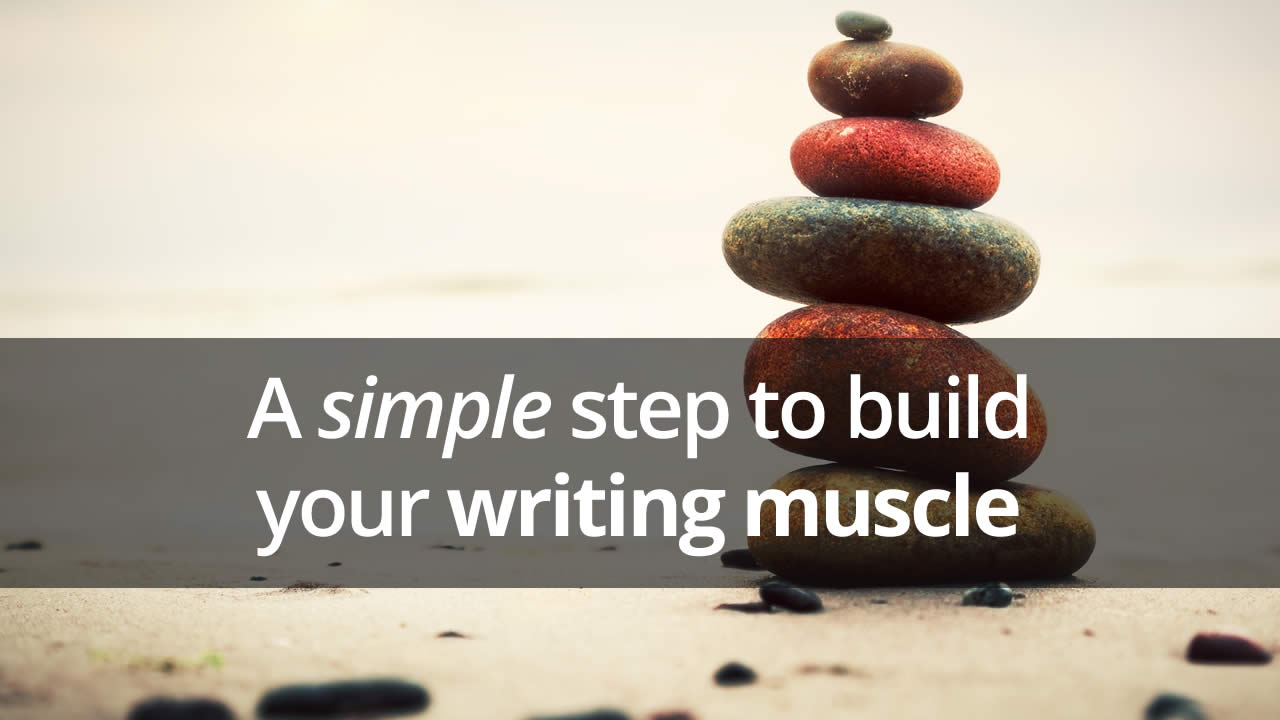 Cindy Cyr back again reflecting on my experiences to help you enjoy living the writer's life faster and easier.
Building on yesterday's discussion on using peer reviews, today I want to talk about one essential training technique I would do again …
Only much differently.
Why?
It improved my writing muscles both in quality and speed tenfold within only a couple months' time.
I'm talking about writing … consistently.
While I did write consistently every day (and continue to write daily even now), here's the thing …
If I could go back and change one thing … I'd devote time each day to coming up with a fresh idea to submit to my Circle of Success peer review group from day one.
Let me explain.
In the beginning, I'd spend time writing each day, but often I was only working on one headline and lead for weeks at a time.
That meant I only received feedback every couple of weeks – or maybe longer. In fact, I remember working on a spec assignment for a month before I ever received a peer review.
The problem with only working on a single idea is that, in order to write faster and really improve your writing skills, you need to practice coming up with ideas and get feedback on them more often.
Seeing others pass me by, I began submitting mini ideas to my Circle of Success peer review group five days a week.
Committing to spending no more than a half hour a day, I picked a topic, wrote a headline and lead, and submitted it each day for a quick review.
Within two months my writing muscles had expanded significantly. The speed at which I could write allowed me to take on more clients. Plus, with increased skill, I felt more confident, which led to higher paying clients.
Here are four tips to get more out of this daily writing exercise:
Put a time limit on it. By committing to find an idea, write about it, and stop at 30 minutes, you'll get much faster at writing.
Pick a new topic every time. Start on a fresh idea each day. Not sure what to write about? Look to news about your niche as inspiration. Pick different products on a dream client's website. Or, choose a spec assignment to get you going.
Do it daily. Just like exercising your body on a regular basis improves your health, exercising your writing muscles will develop your writing skill.
Focus on one strategy per week. To get an even bigger benefit, pick a different writing strategy to focus on for the week. For example, you could focus on making sure your headline incorporates the Four U's (i.e., Is your headline Unique, Useful, Urgent, and Ultra-Specific?).
I can't stress enough how writing every day has helped improve the speed and quality of my writing. And, I'm not alone …
Ask any successful copywriter and they'll tell you "writers write."
So, commit to writing every day!
Now that I've shared my tips for writing faster and better, I'd love to hear about any writing exercise you've used to help you strengthen your writing skill and pace. Share your comments here.
Tomorrow, I'll talk about another thing I should have done much sooner, which helped my income soar.

The AWAI Method™ for Becoming a Skilled, In-Demand Copywriter
The AWAI Method™ combines the most up-to-date strategies, insights, and teaching methods with the tried-and-true copywriting fundamentals so you can take on ANY project — not just sales letters. Learn More »

Published: May 12, 2015