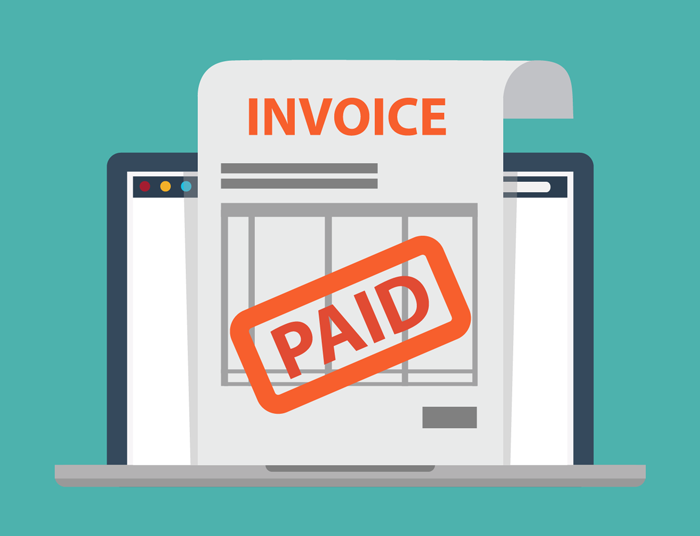 How Much Do Copywriters Make?
You've already discovered what copywriting is, and the fact it has a huge demand for professional copywriters.
But can copywriting actually replace a professional income?
Or even pay the bills?
This section will answer all your questions about how much money you can expect to make as a copywriter.
What Are Your Income Goals?
Rather than simply crunching numbers and seeing how much you can earn as a copywriter, a more realistic place to start is to determine your personal income goals.
What income do you want to make, either through copywriting or other means?
Is your goal to make six figures a year? Or do you only want some extra spending money each month?
There's room for nearly any income goal in the copywriting industry.
To calculate a rough figure of how much you want to make each month, try the following steps:
Write down all your current bills and expenditures each month. You can average things like how much you spend on entertainment or travel, but be as accurate as possible.
Ask yourself if you're happy with your current situation. Do you have enough money to cover expenses every month? Or would you like more?
If your current income is enough, then write it down as your copywriting income goal.
If your current income is not enough, determine how much you would need to cover all the bills and have the standard of living you want.
This will give you a good idea of how much you'll need to make each month as a copywriter.
Now, let's see if you can meet that goal.
A Look at Copywriter Salaries
The following statistics from the U.S. Bureau of Labor Statistics breakdown the most current copywriter average salaries:
Salary Category
Salary Amount per Year
Equivalent Hourly Wage

(based on a 40-hour workweek)

Salary Category
Average copywriter salary
Salary Amount per Year
$62,170
Equivalent Hourly Wage

(based on a 40-hour workweek)

$29.89
Salary Category
Highest 10% of copywriters
Salary Amount per Year
Over $121,670
Equivalent Hourly Wage

(based on a 40-hour workweek)

$58.50
Salary Category
Lowest 10% of copywriters
Salary Amount per Year
$31,700
Equivalent Hourly Wage

(based on a 40-hour workweek)

$15.24
So, how much do copywriters make? The median yearly salary in the U.S. for a copywriter is $53,575, with 80% earning between $48,397 and $66,436 according to data collected from Salary.com
That's already pretty good, but keep in mind this is an average.
The statistics also show that the top 10% of copywriters make over $121,670 per year.
On the other end of the spectrum, the lowest-earning 10% of copywriters make less than $31,700 per year.
But this salary is actually getting close to the national average, and only represents the lowest end of copywriting salaries.
The remaining 90% of copywriters make more than that.
In addition, the hourly wage estimates given above are based on an average, full-time 40-hour workweek. But not all copywriters work full time. In fact, many purposefully work part time so they can maintain the lifestyle they want.
So, the average hourly wage of a copywriter may actually be much higher than those statistics suggest.
How do these average salaries look when you compare them to your personal income goals?
The vast majority of our members find that copywriting provides more than enough income to meet their goals. And especially if you're a freelance copywriter, it's easy to pick up a bit of extra work when needed.
Overall, most copywriters do not earn six figures a year. But if this is your goal, it's still very possible through copywriting.
A few copywriters' annual incomes have even hit the seven- or eight-figure mark. That said, the majority of these copywriters have also started their own businesses where they offer information products, such as coaching, online courses, membership sites, or hosting live events.
Earning significantly over six figures a year usually requires starting a similar business.
Still, making into the low six figures a year, even as a part-time copywriter, is more than realistic. It won't happen overnight, but by consistently using the steps we outline in this guide and practicing your skills, you can achieve a very good income as a copywriter.
Expert training, resources and support for aspiring and professional writers.
Your 9-Step Blueprint to Becoming a Well-Paid Copywriter
Sign up below and get instant access to your FREE 9-step blueprint for making good money as a writer
How Much Can You Make with Copywriting Royalties?
You've likely heard of musicians, such as The Beatles, receiving ongoing royalties for their songs as they're used and sold by others.
But copywriters can also earn royalties on their work.
In direct-response copywriting, some companies will pay a copywriter a percentage of the total sales generated by a sales letter or promotion they wrote.
For example, if you have a 2% royalty and you wrote a promotion that resulted in $100,000 in sales, your royalty payment will be $2,000.
And this royalty is on top of the fee you earned to initially write the promotion.
In addition, companies sometimes run their top-performing promotions, also known as "controls," for years at a time. If your promotion becomes a control, the royalties from that project will keep coming in.
Royalties are only really applicable to direct-response copywriting because direct-response promotions can be easily tracked and linked to the author.
Content writers rarely earn royalties, simply due to the fact it's difficult to link the content they create to an actual sale. White papers, blog posts, and other content will help make sales, but these types of copywriting projects are nearly impossible to track.
So, if you're interested in writing direct-response copy, going after royalties is another way to boost your income.
Roy Furr gives you all the details in his article on how to get copywriting royalties.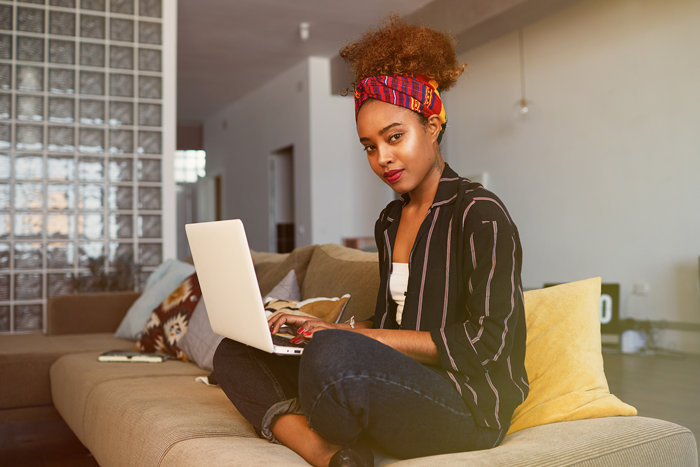 Do All Areas of Copywriting Pay the Same?
No, all copywriting work is not created equal.
Some businesses will always try to get the best deal possible for any services they buy, and copywriting is no different.
The lowest-paying area of copywriting is generally working for advertising agencies that specialize in providing their customers with cheap and plentiful written content. These agencies are sometimes known as "content mills."
They tend to pay extremely low rates to their copywriters. In his article here, AWAI member Steve Maurer shares how he first got started writing in-depth web articles for content mills for a paltry $4.95 each.
He has greatly increased his fees and his income since, but content mills and other low-paying businesses will continue to exist as long as they can find writers to write for them.
But keep in mind that not all advertising agencies are content mills. Many agencies also pay copywriters very well, so agency work can still be quite lucrative.
In addition, if you're a new writer starting out — like Steve was — low-paying work can help you get some experience and writing samples under your belt.
Just make sure you don't stay in low-paying positions very long. Use them as a stepping stone to find higher-paying work.
At the other end of the scale, we've mentioned previously that the financial industry tends to pay copywriters extremely well, but this isn't the only high-paying industry.
A huge range of other industries also pay high rates, from alternative health, to emergency preparedness, to the pet industry.
Remember that the average salary of a copywriter is around $62,170 per year. This means that the majority of copywriters are, in fact, finding higher-paying work and earning significantly more than the U.S. national average.
Low-paying copywriting work does exist. But, by following our suggestions in this guide, you can easily avoid it and start earning good money as a copywriter from the start.
Freelance Copywriter Salary
As a freelancer, you have the opportunity to "set your own salary."
According to data collected from Salary.com, the median hourly rate for a freelance copywriter is $26.00, but can be much higher depending on a number of factors, such as:
Specialty or niche
Experience level
Number of hours you work
Being a freelance copywriter means you get to set your hours and your rates. You're the boss!
So, how do make sure you're charging the right fees as a freelancer?
Start by reviewing the types of copywriting you want to write, then find out the standard industry fees for these projects.
AWAI's Copywriting Pricing Guide is an excellent free resource that will give you a full breakdown of 75 common copywriting projects and how to price them.
When you're first learning the basics of copywriting, you should likely charge toward the lower end of the ranges we've given in the Copywriting Pricing Guide. But, as you gain more skill and experience in copywriting, you can start moving your way up that range.
If you're interested in delving into pricing in more detail, AWAI's Simplest Guide to Pricing Copy Projects program will take you through everything you need to know to set your fees like a pro and reach your income goals as quickly as possible.
Summary
How much money you can make as a copywriter depends on a few different factors.
First, you need to define your income goals and how much money you want to make as a copywriter.
You'll also need to decide which type of copywriting you'd like to do and what the earning potential of those projects are.
And most importantly, you'll need to take action to start building your career as a professional copywriter and exploring ways to find high-paying copywriting jobs.
These are the topics we'll cover in two other sections.

The AWAI Method™ for Becoming a Skilled, In-Demand Copywriter
The AWAI Method™ combines the most up-to-date strategies, insights, and teaching methods with the tried-and-true copywriting fundamentals so you can take on ANY project — not just sales letters. Learn More »