A Simple Article Writing Template for Faster Content Creation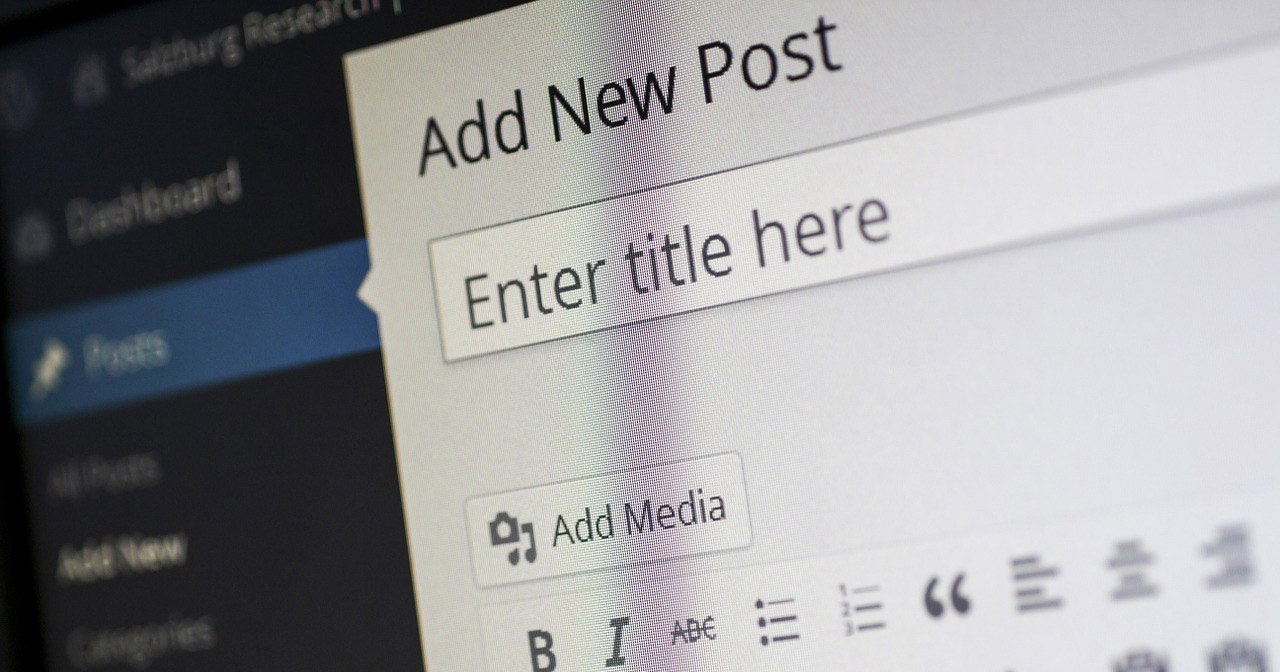 Efficiency is the secret to working less and earning more as a copywriter — and one of the simplest ways to become more efficient is to use a proven article writing template.
Because here's the thing: The blank page is intimidating.
Even the most seasoned content writers can have difficulty starting and completing projects. As esteemed American novelist Joseph Heller said, "Every writer I know has trouble writing."
A content writing template eliminates the blank page and sets you up for efficiency and speed. You'll skip past any anxiety related to starting, write articles faster, and produce better work.
So, if you're ready for an easier way to write — without sacrificing quality — read on …
In this guide, we'll explore how to use an article writing template and a simple set of steps to start writing (and finishing) your articles faster. Let's dive in!
If you're looking to download a ready-made article writing template, check out AWAI's template package. Along with one for articles, you'll get templates for other well-paying writing assignments like emails, case studies, landing pages, and more.
Why You Should Always Start with an Article Outline
Some beginner copywriters balk at using an article writing template. Perhaps you're wondering: Won't a template limit my creativity and writing flow?
Not at all.
A tried-and-tested article template provides a framework for your best ideas to shine through. It's a place to gather and organize all the information you need, so you can focus on writing.
There's still ample room for creativity — just without the time-consuming detours and aimless distractions.
Imagine taking a road trip. Sure, you could start driving and hope you arrive at your desired destination. Or, you could use a roadmap to ensure you stay headed in the right direction.
Think of an article writing template as your navigation guide to faster quality content creation …
And a guarantee that your content will do the job it needs to do by the time you reach the end.
Before we explore each element of an article writing template, it's helpful to have a bird's-eye view of your article outline. Here's an example of how a template looks:
| | |
| --- | --- |
| Topic | Write down your article idea. |
| Keywords | List the keywords and phrases you want to include. |
| Sources and Links | List the sources you'll rely on for research and any links you might want to include. |
| Angle | Define your unique point of view on the topic or a specific aspect you want to write about. |
| OUTLINE | Organize your article into shorter sections. Use as many sections as you need to cover the topic. |
| Title | Write a compelling headline. |
| Lead | Introduce your topic. |
| Section 1 | Write subheadings for each section. |
| Section 2 | |
| Section 3 | |
| Conclusion | Wrap up your article with a summary and a call to action. |
How to Write an Article Using a Template
Here are the complete steps for writing an article using a template — from deciding on a topic to organizing your thoughts and finishing a five-star article in less time.
1. Choose a Topic
Before you start, stop and ask yourself this: What is the central topic of my article? What am I trying to accomplish with this piece of content?
Your topic is like your North Star; it marks the objective around which the rest of your article revolves.
As you research and write your first draft, you'll likely come across other ideas that, though related, do not tie in to your core topic. Defining it up front will keep you from time-consuming research rabbit holes and trivial digressions.
I should note that it's important to consider topics of interest to your target audience — subjects that will capture their attention and drive a desired action.
Sometimes, choosing a topic is the most challenging step. Maybe your creative juices were rapidly flowing, but now your content well has dried up — and you can't think of a single unique or engaging idea. It happens to the best of us.
Here's an easy solution so that you'll never run out of content topics again: As part of your daily writing routine, keep a running list of ideas. Every time you capture a potential article topic, write it down. You won't use all these topics. So the next time you sit down to write, you'll have a long list of ideas from which to draw.
Stop waiting for inspiration to strike — and keep a running list of content topics instead.
2. Conduct Keyword Research
Keyword research isn't just about search engine optimization (SEO), though it's certainly helpful if you want to show up where your target audience is already searching for you.
Powerful content creation requires choosing the right words — words that cut through the clutter to attract your ideal reader. Keyword research helps you do exactly that.
When you know what your audience is interested in and searching for, you can craft copy that speaks directly to those needs. Plus, keyword research helps you understand your reader's language by revealing the actual phrases people use when searching for your topic.
With keyword research done before you sit down to write, you'll have a better chance of getting noticed, grabbing your reader's attention, and persuading them to take action.
Want to learn more about effective keyword research? Go here for our free SEO training for a deep dive into this subject.
3. Gather Your Resources
You've decided on a central topic and conducted strategic keyword research to inform your writing. Before you start tapping away at your keyboard, take a few moments to gather any additional resources you might need and close down everything else that might cause a distraction …
Email, browsers with content unrelated to your article, instant messaging … basically anything that makes it easy to stop writing when your flow slows.
One of the biggest benefits of using an article writing template is speeding up the content creation process. With your ideas organized and ready to go, you'll find it easier to focus on the task of writing.
That said, a template can only do so much if you're stopping at the end of every paragraph to start a new Google search, check social media, or browse YouTube.
Minimize potential writing distractions by gathering any necessary research and organizing your virtual workspace before you start writing.
4. Determine Your Angle
You're just about ready to start fleshing out your outline. But first, there are a few more steps to prepare for writing.
It's crucial to determine your angle — your unique point of view on the topic and research.
We live in an age of information overload. If you want to create memorable content that stands out in a sea of mediocrity, then be interesting. Don't just regurgitate information; take a stance. You'll never please everyone, so focus on your target audience. Your unique message will attract more of the right people.
Pretend you're having a one-on-one conversation with your reader. Speak to them as you would a friend.
And remember this: You (or your client) have a one-of-a-kind voice, and your readers want to hear it! The more you write, the better you'll hone your writing style and personality. So start every article by developing your angle, then keep practicing.
5. Create Your Title
"The headline is the most important element in most advertisements. It is the telegram which decides the reader whether to read the copy."

— David Ogilvy
Ogilvy's copy advice still rings true today, no matter what you're writing; your title is the single most crucial element of your article.
Craft a strong, intriguing headline, and your reader will continue to read the next sentence. Waste your words on a lackluster title, and your reader will pass right over your article … and go to one written by a more exciting competitor.
Keep in mind, the purpose of your headline is to grab their attention and get them intrigued, not give away the full story (or lead them to believe they know what the article is about just by reading the headline).
There's an art to writing winning headlines, and AWAI offers an entire course on headlines and leads to help copywriters master the skill. Get started with a few headline basics:
Make it relevant to your reader's current emotions, needs, or fears.
Include a benefit (direct or indirect) that will make them want to read
Establish a Big Idea.
Let's take a brief look at the headline for this article: A Simple Article Writing Template for Faster Content Creation.
Perhaps you clicked through because it appealed to your need — to write faster. The promise is simple: There's an easy solution to faster content creation. And the Big Idea? The secret weapon to writing efficiently is an article writing template.
Your headline is your first impression, so take the time to make it a good one.
6. Craft Your Lead
It's time to tell your audience what you're going to tell them.
The purpose of your lead (intro) is similar to the purpose of your headline. You want to compel the reader to continue reading to the next sentence — and then the sentence after that. Here's how to break down your introduction:
Sentence 1: Grab your reader's attention. You can do this by asking them a question, stating a fact or surprising statistic, or even telling a personal story.
Sentence 2: Make sure your reader understands what your article is about. You might even simply say, "In this article, you'll learn X."
Sentence 3: Add a transitional sentence that keeps readers' attention, makes them want to read more, and leads them into the body of your article.
Introductions matter. So, set your article and the reader up for success by writing clear and engaging opening lines.
7. Organize the Body
Now let's tell your audience what you said you'd tell them. But before you start, take some time to organize your main points into an outline.
The "body" of your article will consist of multiple parts — with each part supporting your main idea. In some articles, you'll have to include more to meet the readers' needs. The best way to organize additional information is to use subheadings for new sections.
Think of subheadings as detailed mini-headlines for your content. They break up your article into smaller, more specific sections that allow for easier scannability.
Often three parts are enough, but if you're writing a "how-to" post or "list" post, you may need more than three parts.
Write the subheadings for each section you want to include. Then you're ready to write the bulk of your article by filling in each section.
To make the writing process even more efficient, follow a simple outline for each section:
Sentence 1: Introduce your strongest argument or example proving the point made in your intro. (For example, if I were writing about the benefits of raising backyard chickens, I could mention the constant supply of fresh eggs.)
If you were writing a "how-to" article, this sentence would introduce "Step One." Similarly, this would be the first item in a "list" post.
Sentences 2–5: Use a few sentences to expand on your point or explain your example. For the chicken example, I would use this paragraph to explain the benefits of fresh eggs.
Continue adding paragraphs to support your topic — using your best arguments, reasons, and research first.
Stay on track by following the outline you've created and referring to the sources you listed in the template. Remember your angle, and keep moving through the subheadings until they're all filled in.
8. Wrap It Up with a Conclusion
The final step on the article writing template is simple: Tell your audience what you already told them by summing up the main points.
Here's another outline you can use to do precisely that.
Sentence 1: Restate your original point or idea.
Sentence 2: Summarize the points you made throughout the body of the article.
Sentence 3: Add something for the reader to do — such as comment, share, or click a link to learn more.
And that's it. Just by filling in the outline, you're already close to a complete article!
Keep in mind: Your outline doesn't have to be perfect. You might even have blank spaces to fill in later. You might want to write the sections out of order or move sections around. That's okay.
However, follow the steps listed above on how to write with a template, and you'll be well on your way to drafting high-quality articles quickly and efficiently!
Any questions? Post them in the comments below.

AWAI's Writing Templates
We took 12 of the most-requested writing projects (the ones you'll most likely get asked to write) and turned each one into a handy template — so you can deliver professional writing on your first try with confidence. Learn More »

Published: March 22, 2022