SEO Copywriting, The Key to a Well-Paid Writer's Life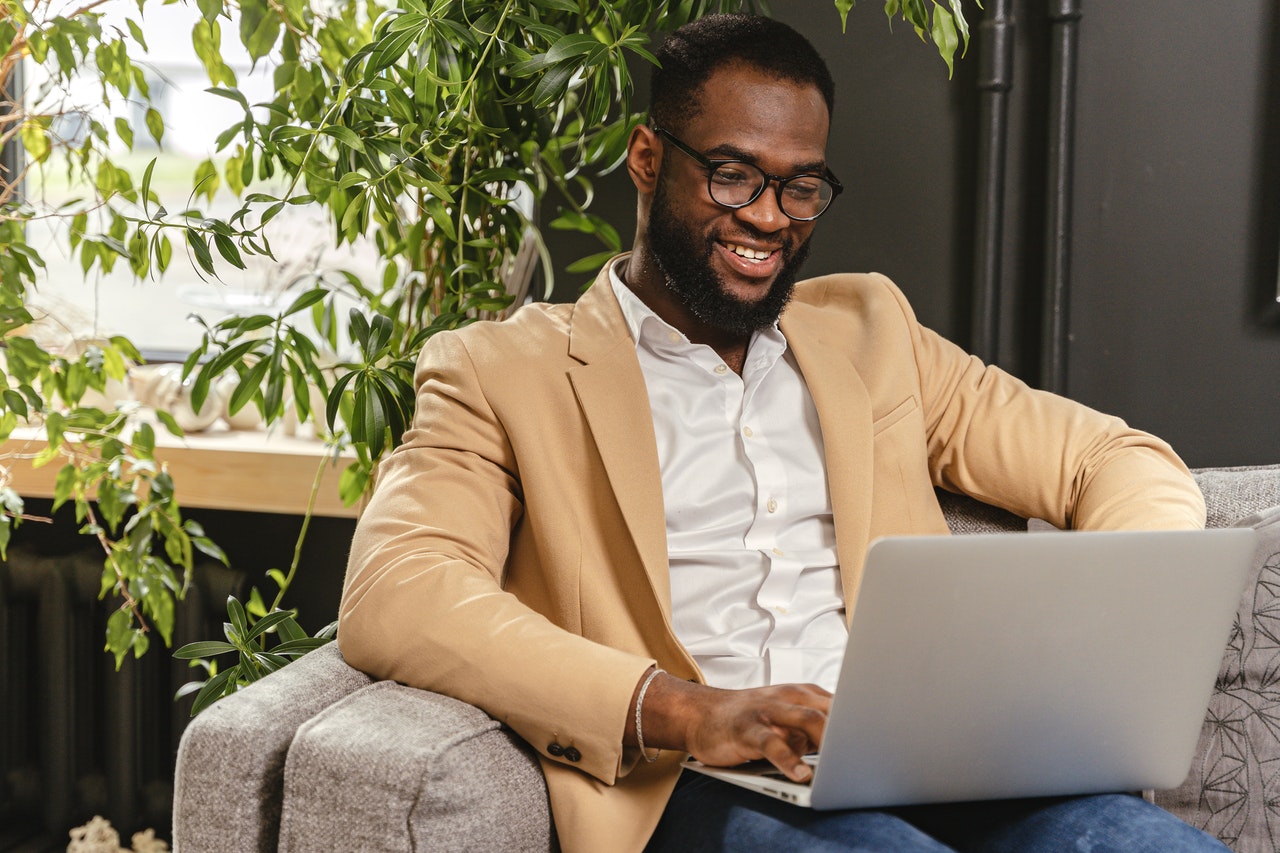 What's the one thing that keeps marketing managers awake at night, more than anything else?
If you said, "Figuring out how to make their company's website more visible to search engines," you'd be right.
Every business wants their website to appear at the top of a Google search.
But why is this so important to them?
It's simple. More site traffic equals more income. More brand awareness, more sales, more repeat sales … more income.
But how do they get their website to show on Page One?
Well, they could pay for it to appear by outbidding their competition. But that's expensive … and highly competitive.
Some industries pay Google $1, $2, $10, or more every time someone clicks on their paid search result. This quickly adds up to thousands of dollars every month.
And as more competitors pile into the market, these prices keep rising.
It's now at the point where businesses are looking for a cheaper alternative.
This is where you come into the picture …
… as an SEO copywriter.
To be clear, you're a cheaper alternative to paid searches. But this doesn't mean you charge low rates. You can earn a healthy income as an SEO copywriter.
And the demand is off the charts. According to the Content Marketing Institute, 61% of marketers say that growing SEO on their website is a high priority.
That's millions of businesses worldwide … millions of opportunities for you to become a well-paid SEO copywriter.
Okay, let's rewind a little. To get a clearer picture of life as an SEO copywriter, we first need to understand what SEO is … and why it matters.
Why SEO Matters
SEO (Search Engine Optimization) is crucial to any website — even more so as search engines become smarter at understanding complex concepts.
For example, did you know that Google now looks at what you type into a search bar and understands the context? In other words, it understands what you want. That's crazy!
And if your content matches the context (search-optimized), Google will show it as a search result.
Marketers understand this. So, they use SEO optimization to rank high on a browser search … without paying every time someone clicks through to their site.
In turn, SEO copywriters use SEO to tell the search engines what a web page is about.
You Optimize content so Search Engines understand what the copy or content is about.
How? By including keywords (also called keyphrases) into your copy. "Keywords" is just a fancy name for the actual words and phrases people type into search engines.
First up, you do some research and find out what search terms (keywords) people use. And don't worry, you can easily learn how to do this.
Then you add keywords into the web copy, plus a few other places in the background. Again, this is easy to learn.
Then along comes a search engine, armed with its clever search bot. It crawls (analyzes) the site like a giant caterpillar, trying to make sense of it. The bot's looking for signals about each page on the site.
Things like …
What is each page about?

Who might find this page useful …

people doing research on a product or service?
people comparing products?
people buying products?
or people who have already bought?

What's the intent of this page — who does it help?
Does it have links to other web pages? If so, are they on a related topic?
Keywords help the search engine answer these questions. For example, imagine you write a blog post on how to repair flyscreens on windows.
So you might use keywords like "flyscreen repair," "how to repair a flyscreen," and "flyscreen repair tools."
A search engine sees these terms and thinks, "Okay, so this page is about flyscreen repairs." Then it looks deeper, figuring out:
who'd find this useful (in this case, the page is hopefully targeting people doing research on how to repair a flyscreen),
whether the content is high quality,
whether the keywords are directly relevant to the subject matter,
… and a whole lot more.
If the web page checks all the right boxes, then the search engine will move the page up the rankings — ever closer to that elusive Page One.
And here's the clincher. When done right, an SEO-optimized page can even outrank a paid page.
All this without paying a single cent to search engines. Companies will be paying you instead … to SEO-optimize their website.
It's a win-win. Your client saves a bucket-load of cash, since they're no longer paying to rank in the search engines. They can instead invest this money in you, a trained SEO copywriter … and still have money left over.
And you'll be well rewarded as their go-to SEO copywriter. Once they start seeing the results, they'll be more than happy to pay a premium for your services.
SEO Copywriter — The Marketer's Expert
Marketers want copywriters who understand SEO. They want writers who can add value to their copy by incorporating SEO into it. They want writers who "get it."
Become a "marketer's expert," the writer marketers call on when they need help with SEO.
Once you understand SEO, you'll realize the massive demand for it. It's needed on web pages and in so many marketing channels … Facebook, YouTube, Pinterest, LinkedIn, Instagram, and Google Ads, to name a few.
As a trained and certified SEO copywriter, you'll have a world of job opportunities to choose from. Once you understand SEO, you're on your way to a well-paid writer's life.

The AWAI Method™ for Becoming a Skilled, In-Demand Copywriter
The AWAI Method™ combines the most up-to-date strategies, insights, and teaching methods with the tried-and-true copywriting fundamentals so you can take on ANY project — not just sales letters. Learn More »

Published: January 22, 2022