Brian Clark and the Vast Opportunities of the Creator Economy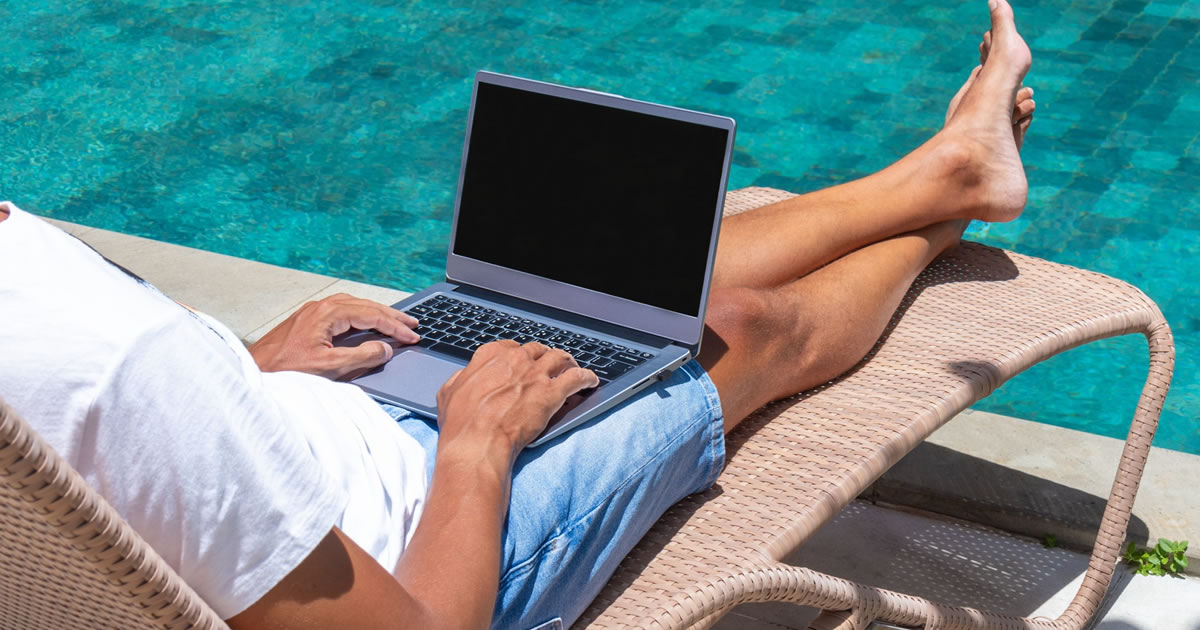 You can make a lot of money writing all the unique content projects clients need these days — articles, blog posts, case studies, emails, video scripts, e-books, white papers … it's a long list of well-paid pieces.
And when it comes to effective content marketing, Brian Clark is the man to listen to. After all, he's created not one business using content but three of them! Two are seven-figure businesses, one is eight-figures.
But Brian says being a content writer is only one of the options available to you as a writer who wants to make a good living. He actually sees that as just the first stop on a path to being a seven-figure freelance writer.
Now, he knows that may sound outlandish … yet it's a path he's traveled more than once. So he knows it can be done … and in today's video presentation from our most recent Bootcamp, he details his strategy.
In it, Brian walks through the vast opportunities in today's Creator Economy. Plus, he breaks down his five-step personal enterprise pyramid in detail. (I'm opening access to the playback for a short time just for you, our valued Writer's Life readers.)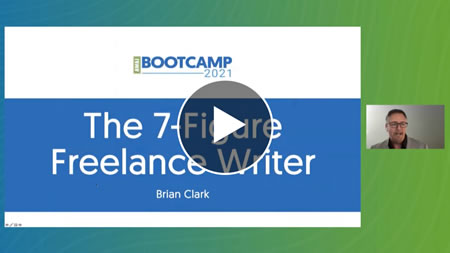 >> Go here now to access the video.
In just under an hour, you'll be able to use his information to vision how you could build a career that starts from where you are now and leads to your dream lifestyle.
Watch Brian's valuable presentation and you'll also discover …
How you can monetize your content skills
Why an "audience first" attitude works to help you make a good living
Why change is your friend
How to take advantage of major shifts in the market
And much more
The opportunities in content are wide open right now. Marketers desperately need writers who understand content marketing and how the variety of formats fit together to create a cohesive campaign.
The need is enormous — with marketers spending over $412 billion this year on content.
And while nearly 90% of ALL businesses are using content to reach their prospective customers, and ultimately move them to take action, the majority still don't "get" how content fits into direct response.
Other people, like Brian, saw the opportunity in content marketing years ago …
Brian was at the forefront of a massive shift in the copywriting world. His development of a new copy format enabled him to build a company from ZERO to a multimillion-dollar powerhouse, without using any paid advertising.
He's mastered writing strategic content that resonates with an audience and ultimately moves them to take action.
Now you can follow in his footsteps. For the first step, Brian has created a comprehensive training program where he gives you the tools you need to earn at least $5,000 a month from every client you take on as a Content Marketing Strategist.
This program is only available through this special limited-time invitation — you won't find this program listed anywhere else on our catalog or online.
Go here now for all the details.
I highly recommend watching Brian's inspiring presentation today before it goes back in the Bootcamp vault!

The AWAI Method™ for Becoming a Skilled, In-Demand Copywriter
The AWAI Method™ combines the most up-to-date strategies, insights, and teaching methods with the tried-and-true copywriting fundamentals so you can take on ANY project — not just sales letters. Learn More »

Published: November 8, 2021