8 Types of Content Projects within a Sales Funnel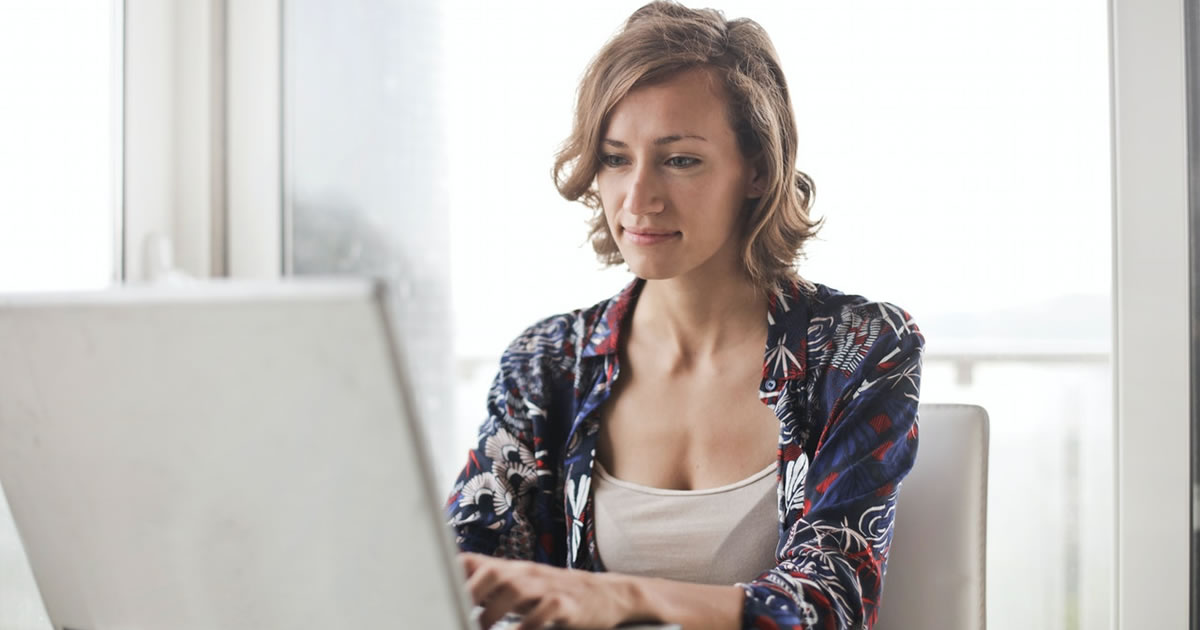 "Content marketing is no longer a numbers game. It's a game of relevance." — Jason Miller (Senior Content Marketing Manager, LinkedIn)
Think about the last thing you bought. Was it a pizza? A pair of gym shoes? A lawn mower?
No matter what it was, one thing is sure. It felt relevant when you bought it. It filled a specific need you had at that time.
Perhaps you needed a fast, convenient way to feed a crowd … or the proper equipment for a new training regimen … or a way to cut the overgrown grass in your yard.
You made that purchase because it was the right solution at the right moment.
Some say the holy grail of marketing is showing up at the right time, with the right message, through the right channels.
That's when it's most relevant and timely.
With effective content marketing, you want the message to feel relevant to that customer at that point in time. You want a message that will reach them where they are in the purchasing cycle. When you appeal to prospects with the right message at the right part of their buying journey, it helps them move forward toward the sale.
That's the point of the sales funnel.
Don't worry if you're not familiar with the term yet.
This article will define it and show you some of the ways content contributes to the sale. Plus, you'll improve your understanding of how content marketing attracts customers, so you're well-positioned to write effectively and make more money.
What Is a Sales Funnel?
In simple terms, the sales funnel is how a prospect discovers a product or service and becomes a customer. It's the visual representation of the customer journey, depicting the sales process from gaining awareness to taking action.
The most basic sales funnel follows the AIDA model. The four stages are Awareness > Interest > Desire > Action.
Awareness — where the prospect becomes aware of your business and the service or product you offer — is at the top or widest part of the funnel. You're trying to capture the attention of the prospect and turn them into a lead for your business.
Interest — where you try to help the prospective customer make an informed decision by giving them more information about your business and the solutions it has to offer.
Desire — where you encourage the prospective customer to make the decision to buy your product or service.
Action — where the customer does make a purchase — is the bottom and narrowest part of the sales funnel.
Here's an example of this at work …
You might have heard that in B2B marketing, the sales cycle is long. After all, no one wakes up in the morning and orders a $50,000 software system for their company on a whim. There are meetings, discussions, and comparisons before anyone makes a decision.
Before any of those can happen, the decision-makers need to know about your solution to their problem. The content they need to become aware of your business and learn more about it is often called "top of funnel content."
For instance, imagine you're looking for a better way to manage your projects, and you've heard software can help. You google "What is Project Management Software?" to learn more. Marketers call this the Awareness stage, referencing people who are now aware they have a problem, and that there could be a software solution.
Yet, they're not ready to buy. The prospect is in learning mode. They're researching and investigating this type of software and what it can do. Now, suppose the software tool offers this prospect an e-book to download. It's titled "The Ultimate Guide to Finding the Right Project Management Software for Your Team." Prospects who sign up for it have taken the next step in the sales funnel.
They're in the Interest stage, and they're reading a more specific piece directed towards those looking for a project management solution. They're comparing different solutions and looking to make a decision. Hopefully the e-book will help increase their "desire" to purchase the product and move them along on the sales journey.
Different mindsets require different types of content for different stages of the funnel. Blog posts, e-books, emails, videos, and others all can serve a different role. Each piece of content builds on the next, moving the prospect from Awareness to Action, which means you could write a blog post, e-book, emails, and even a video script for one sales funnel.
That's a lot of writing!
Now, let's look at eight different types of content a company might use in its sales funnels.
Types of Content Types within a Sales Funnel
Established companies have multiple sales funnels. Some attract new customers while others keep existing customers happy and coming back for more.
Blog Content — When blog articles have links to downloadable content (in exchange for an email address), then you're looking at a sales funnel. The blog attracts readers (those who want more information), and invites them to sign up for the e-book or other content.

But it doesn't stop there. The whole point of asking for an email address is so you can email prospects on an ongoing basis.

Emails — You might be familiar with email sequences. A sequence is 3, 5, 7, or more emails for new customers, potential customers, or old customers who haven't used your product/service in a while.

The list goes on. Each sequence has a different purpose. For example, "an onboarding sequence" allows new people to understand how your product/service works. A "re-engagement sequence" has a different purpose. It's for those who haven't used your product/service lately or opened your emails. Your goal is to remind them that you can help solve their problem.

Different types of customers — at different places in their journey — get different types of emails.

Landing Pages — These short pages are where people share their email address in exchange for the freebie. They "land" there when they click on a link, say from a blog post, or a Pay-Per-Click ad, and the page offers them a valuable PDF in exchange for that email address.
Ads — Google and Facebook Ads attract people to the blog post or an article. Or, they can send people directly to the landing page. Either way, the goal is to collect an email address and share value via email. Some percentage of email recipients will buy the product/service.
E-books — People who want more information will appreciate a well-designed and well-written e-book. Recently, I wrote a blog post that invites people to download an e-book (which I also wrote). Sales funnels are excellent ways for writers to get multiple projects.
Infographics — These at-a-glance graphics pack relevant info into a visual unit. If you like to write concise, snappy descriptions, infographics can be a fun project. You could even offer to write social media posts to accompany it and maybe a blog post too. Some companies appreciate repurposing content.
Case Studies — These problem/solution stories are fun to write, and they're helpful for prospects considering a purchase. Since case studies tell a before-and-after story about a real-life customer who solved their problem with Company X's solution, the people who read them are usually ready to buy. They want to assess which product/solution is right for them.
Video Scripts — If a company uses video, they need video scripts. A video scriptwriter writes the words that help the video tell an effective story.
As you can see, there's a range of writing projects that go into a sales funnel. Some funnels are simple: one blog article, one e-book, three emails, and others more elaborate. One thing's for sure; all offer plenty of writing opportunities!
Now, here's an important key to a solid sales funnel. Someone needs to plan each piece of content in the funnel so it moves the prospect from Awareness to Action. Someone needs to be sure all of the potential content components are slotted into the best placement to help answer prospect questions and build their desire to make a purchase.
Taking all the various content elements and putting together a cohesive content strategy … well, that's where the power and even BIGGER paydays are.
That someone — a Content Strategist — looks at all the various pieces and determines the most effective timing and placement for each element in a campaign. They are in charge of "masterminding" the sales funnel and building the best mix of the variety of content options available. They take into account the overview of the whole picture, and work to build an ongoing message that meets the prospective customer where they are — delivering the right message, at the right time, to move them forward toward a suitable action.
Mapping out the content strategy, and figuring out what pieces are needed for each stage of the funnel, is a lot of fun! You're creating a solid, effective, and cohesive marketing message. And of course, being the mastermind means bigger paychecks.
Today's content marketing opportunity is huge. You can make money writing the in-demand content components, or you can be the Content Strategist, planning out each stage of the messaging, or you can do both. No matter which option you choose, there's a lot of money to be made in the content industry today. Now's the time to get started!
Do you have any questions about getting started as a content writer and strategist? Let us know in the comments.

The AWAI Method™ for Becoming a Skilled, In-Demand Copywriter
The AWAI Method™ combines the most up-to-date strategies, insights, and teaching methods with the tried-and-true copywriting fundamentals so you can take on ANY project — not just sales letters. Learn More »

Published: August 10, 2021