The Sneaky "Slippery Slide" Technique for Writing Web Copy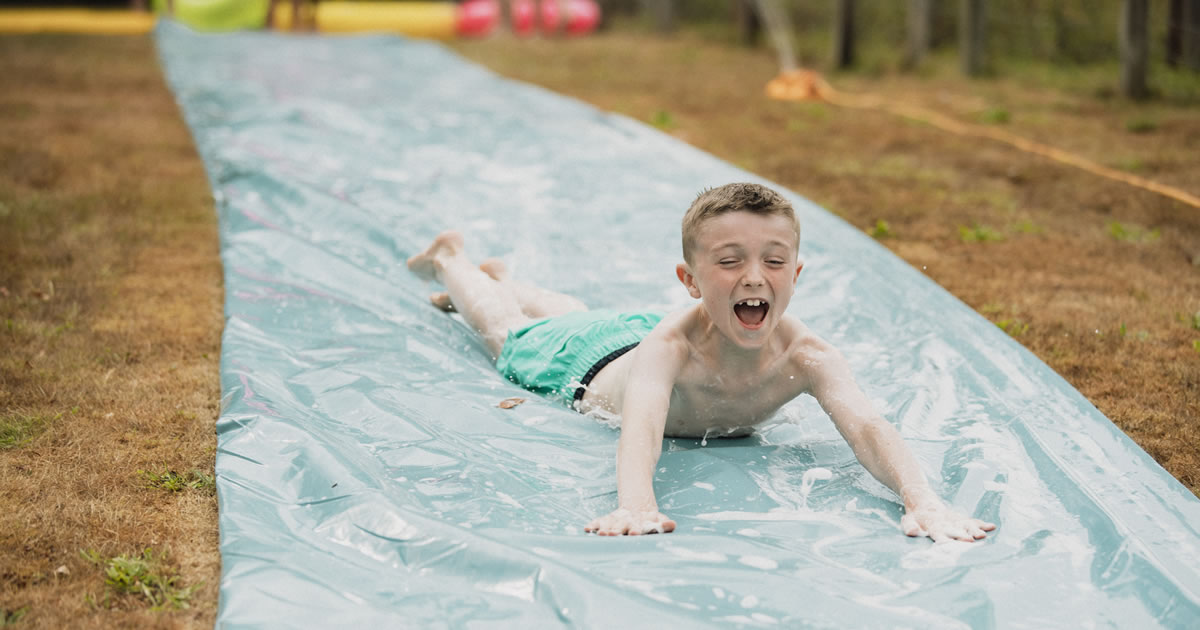 Writing for the internet is much different from other forms of copywriting such as long-form sales letters.
The reason why is simple: online, people are just one click away from reading another piece of copy or content on another company's website.
Plus, these days they can view content on all sorts of devices, including desktop computers, smartphones, and tablets.
So, the web copy you write for your client must be good … really good. That means it must keep them from getting distracted by something else.
If that happens, well, the odds are you might never get that reader back.
Luckily, there's a rather clever technique web copywriters can use to keep their prospect's eyeballs glued to every word they write … from start to finish.
It's called the "slippery slide" and many experts give credit to legendary copywriter Joe Sugarman for developing it.
If you're not familiar, Joe Sugarman is famous for marketing the Blu Blocker sunglasses — a campaign which ran mostly on late night television commercials and featured a guy rapping about them.
He also developed full page ads which ran in inflight magazines and other newspapers. Heck, the sunglasses even made their big screen debut when actor Matt Dillon wore them in the highly popular comedy, There's Something About Mary.
To say Joe's ads were wildly successful is an understatement because he managed to sell 10,000,000 pairs of the special edition sunglasses.
One of the reasons Joe's copy worked so well is because he used the "slippery slide" technique. As Joe explains in his book, The Adweek Copywriting Handbook, the "slippery slide" is the idea that copy (and content) should be compelling enough that your prospect is constantly moving through your sales message at a brisk pace … like going down a slide.
The only time they stop reading is at the end, where conveniently your call-to-action is found.
So, how do you use the "slippery slide" technique?
Of course, it starts with your headline, which gives the prospect a reason to read. Then it continues with your lead, that provides the reader with a promise or benefit. After that, you briskly move into your body copy but writing in an EASY, reader-friendly way.
From there on, everything else, including your sub-headlines, your claims and proof, and bullets keep your prospect easily sliding on down until they eventually arrive at your offer and close.
Using the "slippery slide" method means you aren't lecturing the prospect, instead you are educating them, offering them some new idea or thought. And you're presenting it in such an exciting way, they want to know more.
This, Dear Copywriter, is what will make the web copy and content you write for your client stand out from the competition. And it will keep prospects interested in the products and services your client offers.
Now, this is just one example of a web writing method you can master — there are plenty more. I recommend adding "slippery slides" to your copy whenever you can.
I also recommend that if you want to specialize in writing copy for the Web that you listen to Nick Usborne. A pioneer in all things online, he's created a professional-grade training program for digital copywriters …
In it, Nick covers everything you need to know to write the projects marketers desperately need help with … websites … emails … landing pages … autoresponders … PPC ads … The list goes on and on.
With Nick's training and the abundance of digital copywriting opportunities, you can quickly start making great money as a writer.
It's the ideal market for beginners and experienced writers alike! Your digital copywriting skills can unlock literally ANY niche door you want to write for … and you can turn every single client you work with into a potentially unlimited stream of writing income.
If you want in on this market that offers unlimited clients and a big income, be sure to check out his training here.

The Digital Copywriter's Handbook
Learn how to become an in-demand online copywriter for companies big and small. Online copywriting expert Nick Usborne shows you how to write web copy that converts. Learn More »

Published: October 18, 2021