Low Competition, Big Opportunity to Earn as Much as $2,000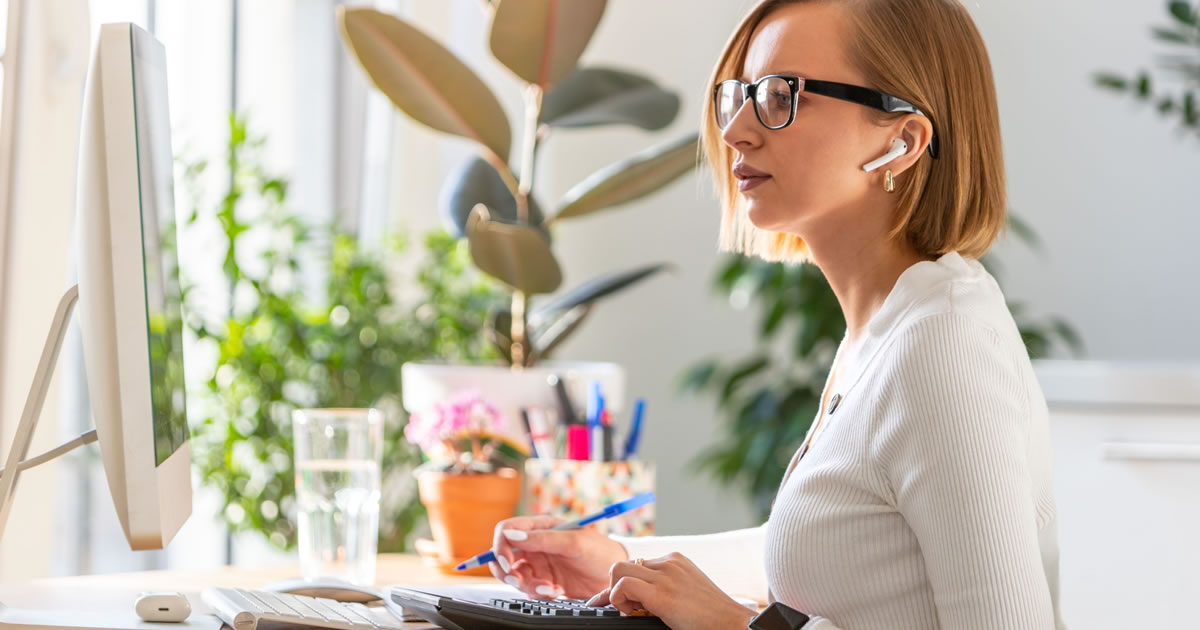 JavaScript, HTML, CSS, status codes, meta tags, security certificates, redirects, XML sitemap, canonical tags … these are just a handful of the technical things that a webmaster or programmer works on to make sure a website is working properly.
But the one area of a website they can't help with is content.
And these days, content has become one of the driving forces for drawing traffic to a website and then also convincing those visitors to take action … whether it's signing up for free information or making a purchase.
In fact, according to HubSpot, 47% of buyers view at least three to five pieces of content before making a purchase decision.
But what happens when a client doesn't have the right content or worse yet, very little content?
Well, as you can imagine, it'd be hard for that client to be competitive or to even stay in business.
So, you can imagine how thankful that client would be if someone was able to show them how to develop quality content. And here, Dear Copywriter, is where a hidden opportunity awaits your talents and skills.
If you can spot content that needs improving on a client's website, you could make a $2,000 payday. And that's just for pointing out what needs fixing.
If you also let that client know you can make those improvements … well, you could end up getting paid twice by taking on writing assignments worth $1,500 … $3,000 … or even $8,000 or more.
For instance, Pam Foster charges $500 or more for each page of content she fixes after completing a Site Audit. She was once paid $24,200 from a single client for the initial content audit and all the page revisions that followed.
Amazing!
And when it comes to finding clients … they're everywhere. According to Netcraft's Web Server Survey, there are 1.5 billion websites in the world (and counting).
Now, I'm not saying all these websites could be your next client because, let's face it — that's a huge number. Not all are suitable for content and copy needs, and some are one-person operations or not active at all.
But even if we cut those out and you concentrated on a small fraction, say 1%, that's still over 1 million possible clients.
And those clients are willing to pay big money to ensure their content is up-to-date. In fact, Digital.com found that the average small-to-medium business spends anywhere from $2,000 to $25,000+ to create their website in the first place.
Then, if you factor in a study done by Content Marketing Institute, which showed that 72% of companies attribute their success to keeping "tabs on their content marketing efforts," you know for certain your skills are needed.
So, how do you get started? Well, the first thing you do is become a Site Content Auditor (you can learn more here). If you're not familiar with that title, that's someone who specializes in reviewing a client's website to find areas of content that need to be redone.
And there are primary areas of a website that usually need improvements, from the About page and site tagline to the length of each article and the lack of attention-getting titles and headlines.
Here's something else to know about becoming a Site Content Auditor … there's very little competition. Not many copywriters think about adding this kind of service to their portfolio. Most assume it's all done by an in-house team of web programmers, marketers, and writers.
But it's a service that's desperately needed by companies, both large and small. That's why I'm urging you to get in on this much-needed opportunity by getting all the training you need to specialize in content audits.

The AWAI Method™ for Becoming a Skilled, In-Demand Copywriter
The AWAI Method™ combines the most up-to-date strategies, insights, and teaching methods with the tried-and-true copywriting fundamentals so you can take on ANY project — not just sales letters. Learn More »

Published: October 11, 2021