Big Writing Gigs Up for Grabs in This $2.1 Trillion Industry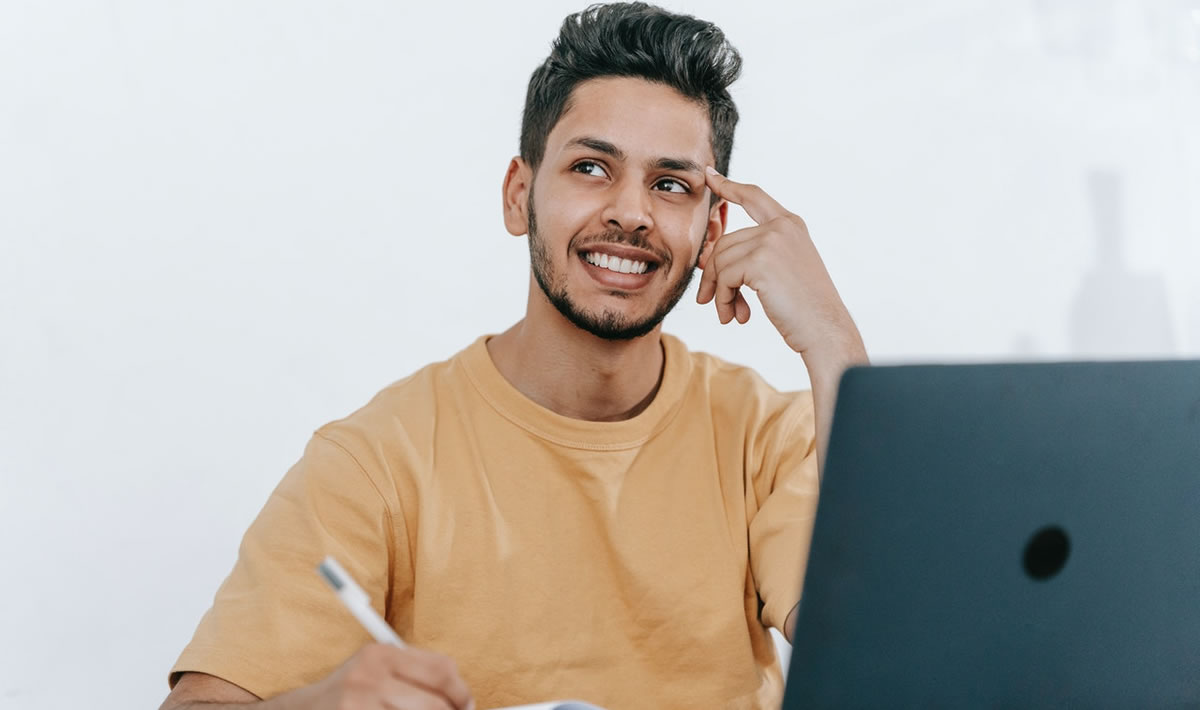 It's a pile of money so big that if you stacked one-dollar bills on top of one another, it would weigh almost 20 tons.
It's also tall enough that your stack of bills could almost reach the moon.
The money I'm talking about here is the B2B industry, which right now is valued at $2.1 trillion.
And while it's certainly an enormous industry, it has a problem brewing. And that problem could turn out to be your biggest writing opportunity of the year.
Recent studies show that 89% of B2B marketers use content marketing to help them attract new customers. But only a third of those marketers have a solid content and copy strategy in place.
This means they could be losing out on new clients and sales. And this, Dear Copywriter, is where you step in.
Let me explain more.
Typically in the B2B world, there are two different departments responsible for generating the bulk of the company's revenues.
One department is the marketing team and they're responsible for creating interest in the company, its products, and potential new clients (also known as leads).
They create that interest using traditional content pieces such as white papers, case studies, brochures, ads, and more.
The other department responsible for company revenues is the sales department. Once the marketing department generates a lead, they turn it over to the people who make up the sales team.
And these are the people who follow up on those leads and of course, their goal is to turn those leads into actual buyers.
Now in the past, two things were happening.
First of all, the sales team would follow up by phone, by mail, or most importantly, in person — either through sales calls or at trade shows. Well, as you know, in-person events have been cancelled for more than a year now. That's created a HUGE problem for salespeople in companies of all sizes.
Second, the sales team has traditionally relied on the marketing department to supply them with the content material, scripts, and slide decks they need to sell. Sometimes that would include updated case studies, white papers, brochures, and presentations.
However, over the past year or so, a shift is happening in the way the marketing and sales teams interact. The sales team prefers to create their own written materials.
But since they aren't writers, they need help. They can't ask the marketing department for extra help because that department is normally swamped trying to stay on top of their own content needs.
And as I stated earlier, while most marketers know they must use content, very few have a solid strategy in place.
So, the sales team is left to hire their own writers. And this has given rise to an entirely new copywriting niche. In fact, it's part of a growing trend known as sales enablement.
The sales enablement writer creates materials that help the sales team make the sale. It's that simple. And as a trained AWAI writer, you're already in a good position to step in and help out.
But you can "up" your advantage by becoming a specialist in this new niche. That's why AWAI has put together the first-ever Sales Enablement Certification.
Led by B2B writing expert Steve Slaunwhite, he's going to show you how to write the exact kind of materials sales teams are looking for, including one of the easiest ones … emails.
Writing sales team emails is easy to do because they are short. But they also are high-paying writing gigs. Usually, your sales team client will want at least 5 to 15 follow-up emails and in turn, they're willing to pay you anywhere from $2,000 up to $5,000.
And that's just the start of the types of writing projects Steve is going to teach you how to do. When you join his training, you'll learn how to write:
Selling guides
Competitor battlecards
One-sheets
Blog posts
Case studies
Sales decks and scripts
And more
All of these are materials designed to help the sales team move forward on converting an interested customer into a buyer.
Now, if you want in on this new writing niche, you must act fast. Spots are already filling up for Steve's training and the doors officially close in the next few days.
So go here now to reserve your spot.

The AWAI Method™ for Becoming a Skilled, In-Demand Copywriter
The AWAI Method™ combines the most up-to-date strategies, insights, and teaching methods with the tried-and-true copywriting fundamentals so you can take on ANY project — not just sales letters. Learn More »

Published: September 27, 2021