Living the Writer's Life: Sunni Baerwalde
Mother and 'Lake House Writer' Close to Making Her First $50K as a Copywriter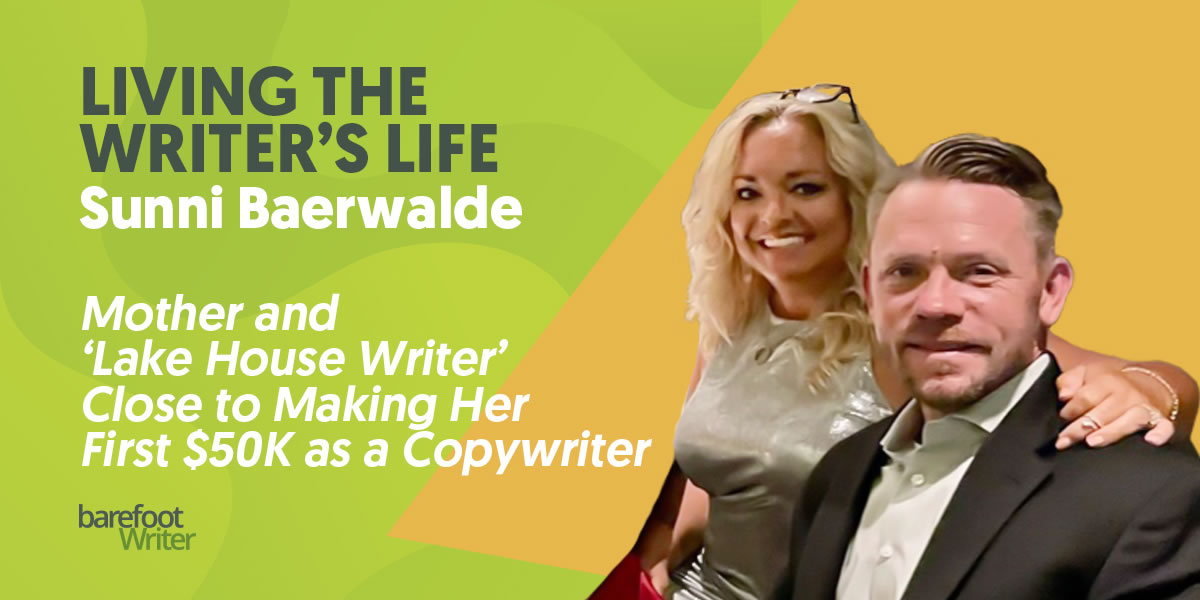 Sunni enjoys traveling with her husband.
On a lazy summer afternoon, you'll find Sunni at her lake house — laptop in hand — writing for one of her 30-plus clients. When she's not writing web copy or working on her books, you'll find her spending valuable time with her kids and grandkids. You see, writing has unlocked a world of possibility for this dedicated mother. Her business has grown significantly in the past year because of her ability to dive into every AWAI course she's ever taken. Here's a special interview between Jade Trueblood and Sunni Baerwalde …
I'm so excited. You're on your way to making your first $50K as a copywriter. And it's only your first year! Tell us your story.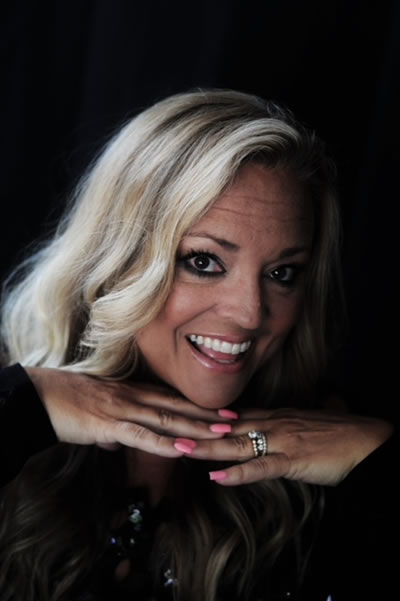 Sunni Baerwalde is
on her way to making
$50K as a writer
in her first year.
I'd be glad to. It all started with my four kids. My husband started preparing me for the empty nest life about a year before my last one left the home, getting to me think about what I'd do with my time. I've written in the past, and I wanted to continue that. I found AWAI, and I was intrigued immediately.
I felt like the people on the videos and the introductory videos were relatable. So I got onto AWAI and I fell in love with it, and I believe I started off with the Writer's Starter Kit. I also started in with my Facebook page, my LinkedIn page, and got my website to where I wanted it while I was learning. Then the pandemic hit.
We made it through. But I considered it my full-time job every day to sit and get this program done. I just put everything I had into that, and I called it my homework at night. That's where I started getting jobs.
I love that you started building your business while you were learning the skills. You didn't wait. So can you talk about your first big clients?
I had people who were seeing my blogs that I would put out on my Facebook page and were enjoying my voice. And that was one of the things that gave me confidence and gave me the ability to start writing.
In the beginning it was a little tough … but then I got the swing of that. And people … just came to me through Facebook, Indeed, and LinkedIn.
That's incredible. What would you say was the biggest challenge?
It was definitely writing conversationally and not using so many big words. I wanted to write for the common person who was just reading a blog, for instance.
What did you do to fine-tune that?
The biggest thing was, in the Accelerated Copywriting program, when you have to copy all of those letters and your hand is killing you and you're feeling like this is not worth it …
But you know what … . I started noticing things. I read and read, and that really helped me with the sales-pitch-y portion of it.
So tell me, how has your life changed from a year ago?
Having my own thing, making my own money, gives me a confidence that I can't even describe. And the biggest thing … I had to still be able to be there for my children and for my grandchildren.
I wanted to always be able to drop whatever I was doing. I didn't want a nine-to-five where I had to go into an office and report to somebody. I wanted something to fill my time and fulfill me. It's really fun and exciting for me to learn and expand my mind and my brain.
And now you can travel with your husband when he goes on road trips, right?
Oh, absolutely. Now I get to go with him. He does business and I write.
Do you have a particular niche that you enjoy?
I do web copywriting and web pages and content, but I've written books in the past, and then I really want to get into memoirs. I've got a couple that have been pitched to me, and I'm really excited about those.
I do a lot of blogging and landing pages. I also make sure I SEO-optimize them. That was another course I took.
What's the biggest piece of advice you'd give to a writer just starting out?
I think it was just diving in. You just have to take the plunge. You'll get a lot of no's in the beginning, because you don't have the experience. But just get blogs out to let people hear your voice.
Sunni's Living The Writer's Life story was originally published in Barefoot Writer. To learn more about how you can start living your dream writer's life too, click here.
What help do you need to move forward with your version of the writer's life? Let us know in the comments below so we can help guide you in the right direction.

The Barefoot Writer
Discover a lucrative style of writing that will give you as much freedom as you can have while earning a great income at the same time. Learn More »

Published: October 23, 2021