How to Help Web Clients Fix the One Thing Many Sites Are Missing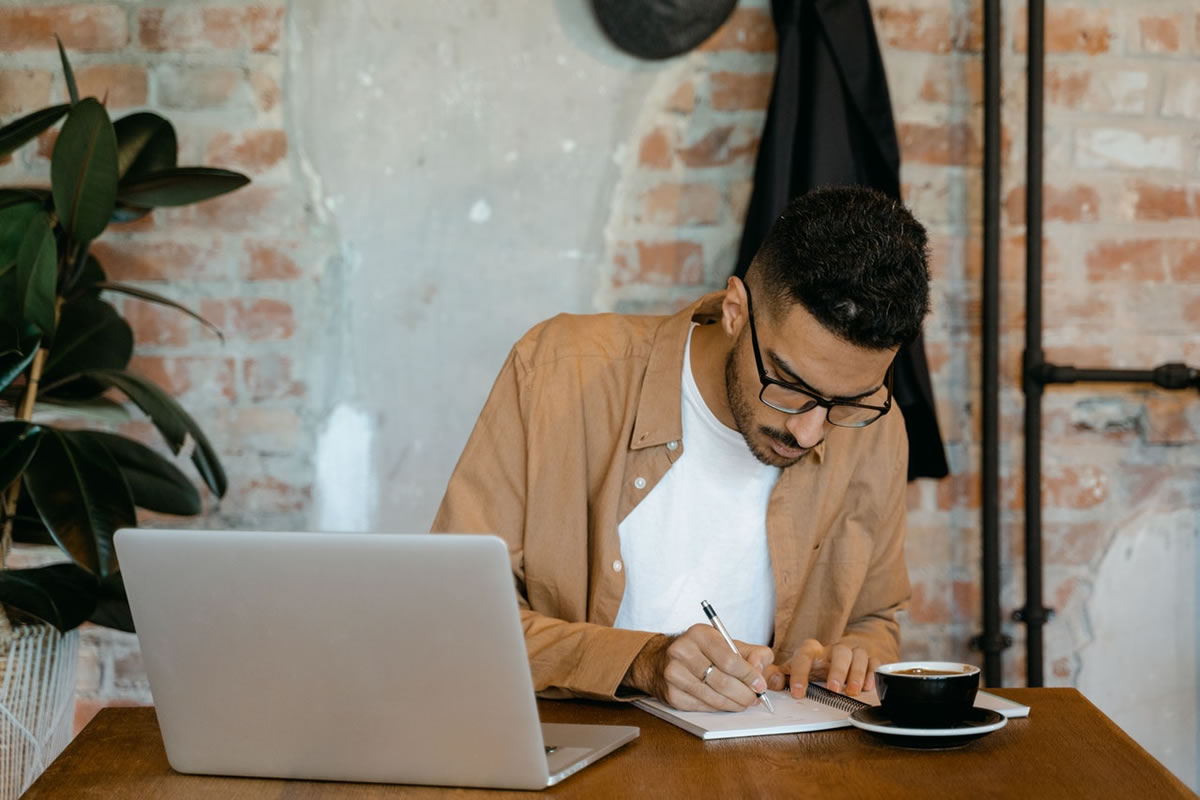 If you're a freelance writer and you're interested in helping companies fix their websites … and earning big bucks as a result …
Let's start with just one thing you can do to make a massive difference.
Yes, just one thing can change the way a website performs to bring in lots of traffic and new business.
What's that one thing?
It's all about the website CONTENT … and many, many, many websites are missing it.
First, a little context.
Whether you're looking at a website on your smartphone, tablet, laptop, or desktop computer … or even your smart TV …
You want to know what's there for you … on the first website screen you see.
For instance, if you're a consumer looking for a local wine-tasting venue, you want the very first message on a local winery website to be something like,
"Join us for unforgettable wine tasting events in [town name]."
If you're a small-business owner looking for a virtual assistant, you want the very first message on the virtual-assistant service website to convey something along these lines:
"Discover how our virtual assistants will save you time, money, and headaches!"
See where I'm going with this?
You expect a website — any website — to instantly explain what it offers you and why it's the best resource for your needs.
That's pretty much what any website visitor expects.
However … that's the ONE thing missing from SO MANY websites —
Instant clarity.
A clear, succinct message that tells the visitor, "You've arrived at the best place for your [fill in the blank] needs."
Seems super obvious, right?
And you may be thinking, "Oh come on, Pam … most websites do tell you that."
I wish that was true.
While many websites DO offer clear information in an instant … many do not.
And this is where you can help clients in a big way.
>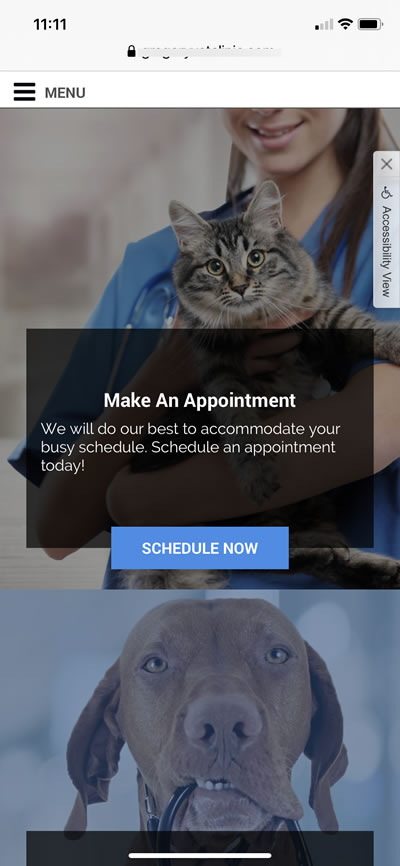 Hear me out.
I can spend hours upon hours looking for websites that have a clear message on that first screen … but I come up with notta.
I call these "No Idea" websites. People will arrive and have no idea what the company does, offers, or why they should choose them.
And while this happens on all kinds of business websites, it's especially true for local businesses. It's the oddest thing: they don't tell you where they're located.
Here's a typical example you might come across all the time. (Where am I? Where is this; What town?)
Oh, dear.
This missing information equals missed opportunity … and that's where you come in to save the day!
As a freelance web content writer, you can look at any website and instantly know what's missing — a clear message. Then you can fix it.
You can be the hero who swoops in, shows your clients what's missing, and then gets hired to revise the content so it works MUCH BETTER … Usually on every page of the client's site (at $500-$600 per page, that really adds up).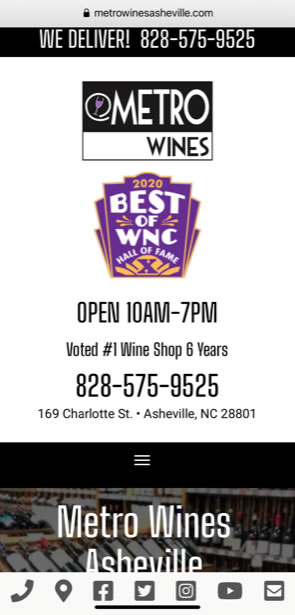 You can offer this "content audit" service to help local-business sites, e-commerce sites, Business-to-Business sites, nonprofit sites, trade association sites, and any other kind of business-related website.
For instance, here's what a GOOD local website homepage looks like, with a clear message and the location up front and center.
You know what they offer, where they are, and even how to contact them. All on that first screen. Ta-da!
See how easy that is?
The sky's the limit on this opportunity … because right now, according to InternetLiveStats.com, there are 1,893,680,813 websites … and counting.
Here's how to get started on this exciting and highly valuable service:
Check out the websites of local business owners you know.

Perhaps it's someone you do business with, like your local accountant, dentist, hair salon, dog groomer, etc. Or, it's a family member or friend who runs a small business.

Take a look at their sites, and if the first screen is missing that instant clarity (what they offer and where they're located), you may have a chance to help them.

Tell them what you're doing now (freelance writing) and how you help businesses improve web results.

The next time you stop by the business or talk with your contact via phone or email … you could casually open the conversation, such as, "By the way, you might be interested in what I'm doing now, for my business. I'm a writer who helps make websites work better."

Trust me, this will generate interest in some of the folks you talk with. Especially those who aren't happy with their websites. They'll want to know more — "Gosh, how do you do that?"

Set up a time to discuss their website goals, and then "audit" their current content.

You'll tell the prospect you can audit their web content and provide a report on your findings, with recommendations to improve/enhance any missing information.

You can and should charge $1,000, $2,000, or even more for this audit, because it brings tremendous value to your clients. Imagine what it would mean to them, to bring in more business via their website! Yes — you can do that for them.

So, as part of your consultation, you'll present your findings and then present a proposal to fix all the web pages for an additional fee.
There's a big wide world of website content audit opportunities out there … yours for the taking if this excites you. You'll be more than a copywriter. You'll become an amazing consultant who can make a huge difference to companies you care about.
Do you have any questions about how performing Site Audits can help establish you as a consultant with new web clients? Please share in the comments so we can help.

The AWAI Method™ for Becoming a Skilled, In-Demand Copywriter
The AWAI Method™ combines the most up-to-date strategies, insights, and teaching methods with the tried-and-true copywriting fundamentals so you can take on ANY project — not just sales letters. Learn More »

Published: October 11, 2021