Your Freelance Writing Opportunity to Save Local "No Idea" Websites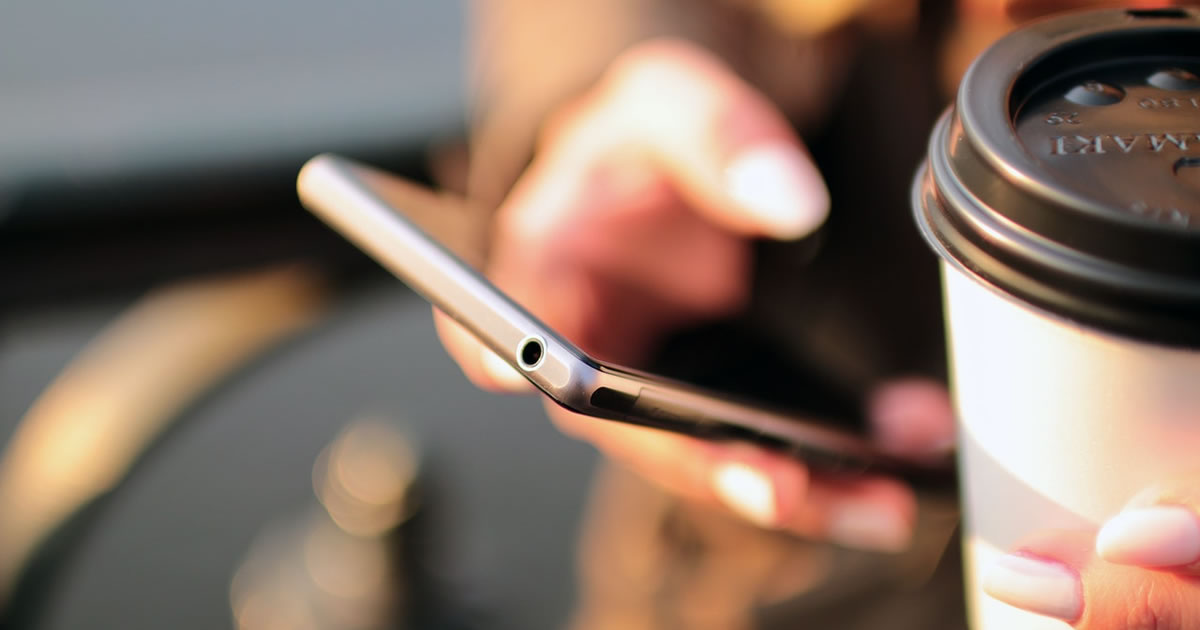 Here's a fun activity that will open your eyes to opportunity in about 60 seconds.
Whip out your smartphone and search for a local business.
Any local business near you will do … such as a dentist's office, pet groomer, hair salon, chiropractor, landscaping company, kitchen design company, etc.
Go ahead and look one up, and click to their website on your phone. I'll wait.
Once you have a business website showing on your phone, take a look and answer this question:
What's the very first thing you see on the immediate screen, without scrolling?
I'm going to guess what you may see:
A business logo
A big, beautiful photo or lots of white space
Maybe a headline such as, "Welcome to our website" or "Our business cares about you"
Perhaps a sliding "carousel" that changes photos or messages (very quickly)
Maybe a telephone number
How did I do? Was I on the mark?
It wouldn't surprise me, because this is what I've seen quite often, after looking at hundreds of local websites on my phone.
Now, go back to the same business website on your phone and look again. Don't scroll.
This time, note if you see any of the following items on that first screen:
The business name (not just a logo)
The local address and/or the town or city the business serves
A click-to-call phone number
Information on what the business does and the community it serves
Real photo(s) of the local staff
Why it's your best option among other local businesses of this type
A reason, incentive, or offer that compels you to stick around and explore (or click to get something such as a discount)
I'm guessing the website you're looking at includes very few, if any, of these items, which is a big problem for that business. I'll explain in a moment.
These missing elements are very, very common with local websites.
Here are two different local chiropractor websites that illustrate my point. (I blurred the business names/logos to focus on the missing items listed above.) These examples are very typical of how local business websites appear on smartphones.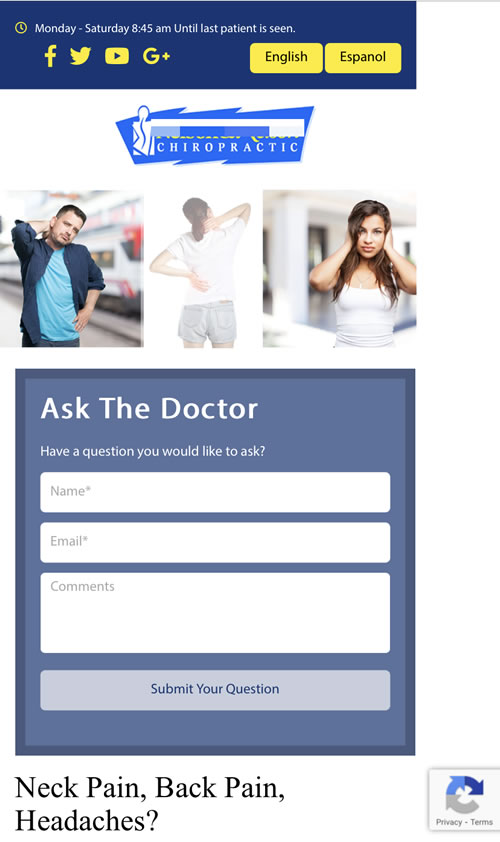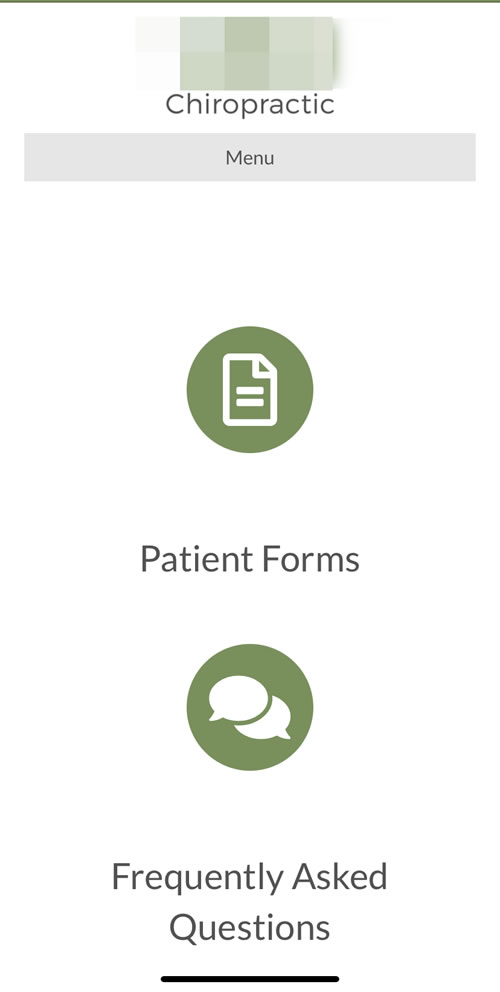 Whoops. I see nothing on these websites that provides a physical address. There's not much information on them at all.
I call these "no idea" websites because prospects would have absolutely no idea where these businesses are located or why they should choose them.
What does all this mean for you, the freelance web writer?
Opportunity!
Opportunity to help lots and lots of local businesses attract more customers by providing some basic, helpful information.
Here's the thing. It's not enough for a local business to show up in Google searches.
Why? Because potential customers will click to see the business website.
At a glance, on that first mobile screen, local business websites need to convey what the business does, why it's great, and mainly … where they're located and how to reach them. Most simply do not do this!
The most important aspect of local websites is called the N.A.P. (Name, address, and phone number).
51% of local mobile searches are looking for a local business address, and "a physical address is the most important info."
But shockingly, most local websites don't even offer a physical address.
Let's say you need a chiropractor in a large city, and you want to go to one located near your neighborhood. You visit the websites I showed you above, and you have NO IDEA where they're located. You have to click back and forth from the main search page to the business website, trying to decide if it's a good practice for your needs.
This lack of clear, local, and helpful content — plus the back-and-forth address hunt — is an "epic fail" you can easily fix with your web content skills.
Actually, the entire list of local elements I mentioned above can be fixed by you.
And the great thing for you is — this "no idea" situation is happening in every niche market imaginable. If you're focused on law firms, the N.A.P. is often missing. Landscape companies? Same thing. Veterinarians? Yes indeed. Same with piano teachers, locksmiths, bakeries, the list goes on and on. I even once helped a big-city community college realize what they were missing onsite: a physical address. Goodness!
This means you can become your town's LOCAL marketing expert in no time at all … just by auditing their websites and helping them improve their content.
Auditing local websites is a great way to build lasting, lucrative relationships.
I've been writing my accountant's local website content for 25 years. I also write his quarterly client newsletter and other marketing materials. And he does my taxes. It's been a great arrangement and I've met other clients through him as well.
Recently I hired a kitchen design company to renovate my 1980's kitchen. And guess what? Her website needs help, too. She wants to work with me, and she told three colleagues about my web-writing services. My work for them will pay for the kitchen renovation. Yahoo!
You can do this, too, for local clients you already work with or come across in your town.
It all starts by offering a Site Audit using a checklist similar to what I included above, in this article. You get paid to conduct an audit and show local businesses what they're missing (clarity, traffic, and sales!) … and then get paid to help them with your web-writing skills.
Now that you know this, take another look at the local website you found in your town for the exercise at the beginning of this article. Is that website part of the "no idea" group?
That's a great place for you to start.
Do you have any questions about getting started with Site Audits? Share with us in the comments.

The AWAI Method™ for Becoming a Skilled, In-Demand Copywriter
The AWAI Method™ combines the most up-to-date strategies, insights, and teaching methods with the tried-and-true copywriting fundamentals so you can take on ANY project — not just sales letters. Learn More »

Published: October 14, 2021