One In-Demand Skill, Endless Well-Paid Projects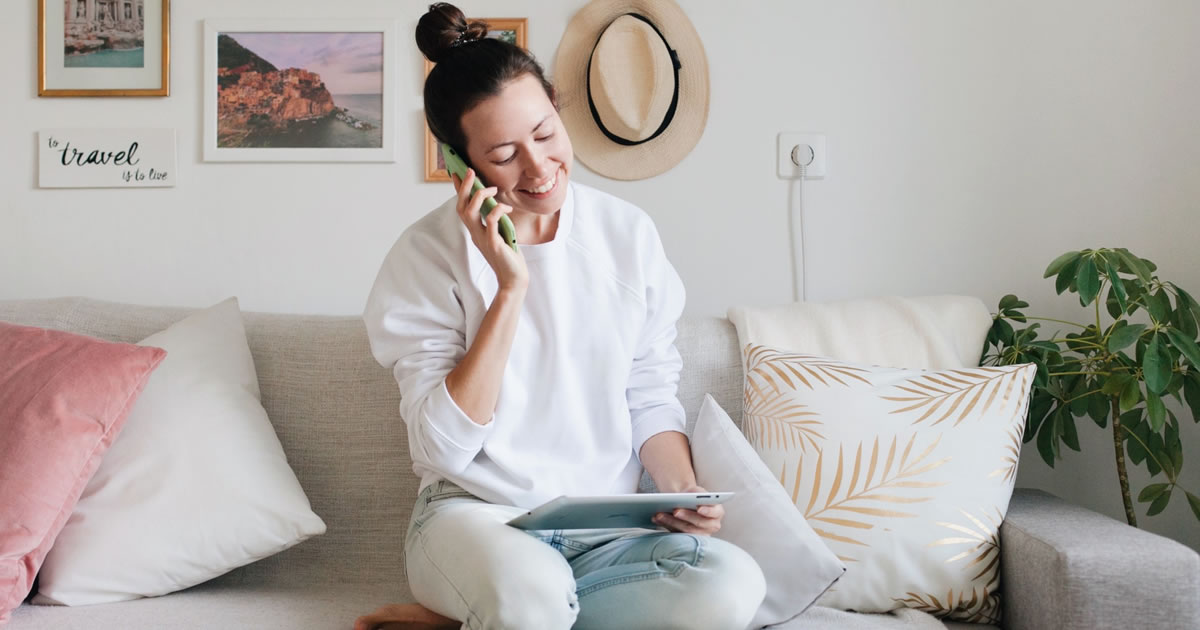 I'm not very technically inclined …
So, the first time I was officially hired for a project that included SEO, I was nervous …
But, to my pleasant surprise, SEO wasn't really "techy" like I thought it would be.
Sure, it sounds very jargon-y when you first hear about it … but the truth is, it's really just another form of writing. It's even kind of fun.
And — most importantly — it can lead to more clients, and bigger paychecks. It did for me, and it could for you too.
Why Is SEO Copywriting in Demand?
If you're not yet familiar with SEO, it stands for Search Engine Optimization. It's the strategy of putting the right words ("keywords") and phrases ("key phrases") into the copy on a website so it shows up higher in online search results.
That's important because appearing higher in the results allows prospects to easily find a company's website online.
That means the company will get more web traffic, qualified leads, and paying customers — often without having to spend so much in paid advertisements.
For that reason, SEO is a smart investment for any business — and you can be the one they hire.
Here are a few reasons to add SEO copywriting to your skillset:
You can earn more money, with higher-paying projects.
You'll have lots of potential clients. Since most searches for businesses are conducted online nowadays, nearly EVERY business can benefit from an SEO strategy.
You can be a hero to your client. Many clients have tried working with SEO companies that provided great keywords … but terrible copy! If you fix it for them, they'll want to work with you again and again.
Impress clients with your own website. Do SEO well for your own website and LinkedIn profile, and you'll find yourself at the top of the search results for copywriters in your niche! Then, new clients can easily find you.
To get started, here are three easy projects for SEO beginners …
Local Clients
If you're looking for an easy way to "dip your toes" into the SEO waters, I recommend reaching out to local businesses in your community.
Think small business owners, and businesses with a storefront. You don't have to stick to your niche, either. Instead, focus on location.
This may include boutiques, salons, bakeries, cafes, doctors' offices, and yoga studios, to name a few …
Helping these businesses is easy … and if they've been closed during this pandemic, they're going to need a lot of help trying to get back on track when they reopen.
To start with, just advise them to include their location more prominently on their website. That's because their customers will be searching for things like "Yoga in CITY" or "bakery in CITY."
That's it! This one little thing can really help them out. And, you can brush up the rest of their copy while you're at it.
And even if these small businesses don't have a big budget for your payment … that's okay for a first SEO project.
Consider a smaller payment, asking for a glowing review that will help you get future clients, or even bartering for free coffee or yoga classes.
As an Add-On Service
If you already have a handful of clients, this might be the best way for you to sink your teeth into SEO …
Tell your clients that you've been training in SEO, and you now offer SEO services in addition to your usual copywriting skills.
Many clients will jump to hire you for this, especially if you already have a good working relationship with them.
That's because, by using you as a "one-stop-shop," it makes their life easier. Many marketers and clients would prefer to hire just one person, rather than a separate copywriter, SEO consultant, etc.
So, it's beneficial to both of you.
FAQ Pages
FAQ pages are often overlooked … but, they can be a real gold mine for copywriters. And, they're a really useful (and easy) page for SEO.
That's because of something known as "long-tail keywords."
That means SEO based on whole sentences or whole questions, rather than just a keyword or two.
To take an example from the veterinary world … when writing about "dog dentals," a long-tail key phrase might be "Why does my dog need a dental cleaning?"
So, if you ran a veterinary practice — the phrase "Why does my dog need a dental cleaning?" would fit perfectly as a question on the FAQ page. It will not only provide useful information to prospects, but also score some seriously valuable SEO points!
As a copywriter, if you have a niche or specialty, this is perfect for you! After all, you already know what questions prospects are most likely to ask.
How to Prepare for Your First SEO Project
In terms of Return on Investment, you'd be hard-pressed to find a skill that delivers as much income potential as SEO.
Here are some steps to get started:
Invest time in learning SEO basics, including where to find keywords, and how to use them on a web page.
Try practicing on your own website or LinkedIn page.
Use one of the above three options to get your first SEO assignment.
Repeat, and start to increase your fees as you gain more experience and happy clients.
Before you know it, you'll be well on your way to lots of SEO copywriting projects and big paychecks!
If you have any questions on how to get started as an SEO copywriter, please ask in the comments below so we can point you to other resources.

The AWAI Method™ for Becoming a Skilled, In-Demand Copywriter
The AWAI Method™ combines the most up-to-date strategies, insights, and teaching methods with the tried-and-true copywriting fundamentals so you can take on ANY project — not just sales letters. Learn More »

Published: September 13, 2021