6 Reasons to Start Blogging NOW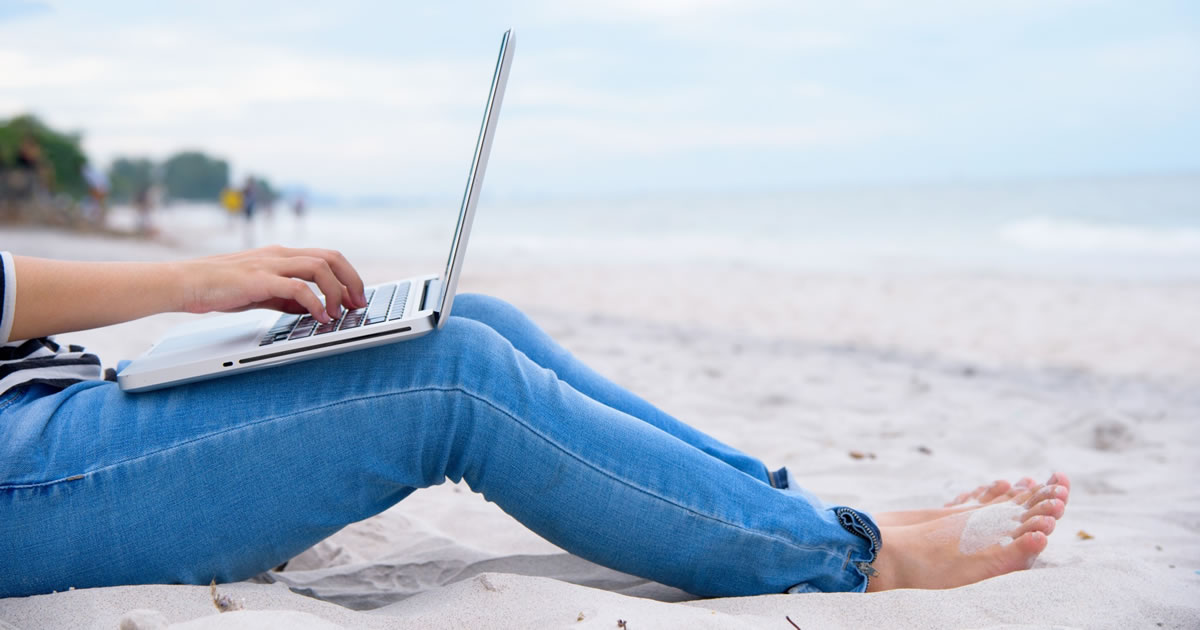 You might be surprised to hear me say this, but I think every writer should have a blog.
Blogging has so many benefits in terms of the improvement you'll see in your writing … the doors it will open for you … and, yes, the money you can make.
So let me share with you six of my top reasons why you should start blogging now, whether you're just starting your writer's life or you've been a paid writer for years.
1. You don't have to wait in line
When you make the decision to start blogging, you can begin almost immediately.
The blogging world doesn't have any "gatekeepers" who decide whether or not you can participate …
You don't need anyone to hire you …
And it makes no difference whether you have any experience.
You simply decide you're going to do it … you set up your blog (you can outsource the technical stuff or you can easily find tutorials and guides … more on that in a moment) … and you start writing.
When it's your blog, it really is that simple!
2. Income "on demand"
Some bloggers make just a couple hundred bucks a month on the side. All they're really looking for is a little extra to help pay the bills … or maybe it's their spending money for their hobbies, or for dinners and drinks.
Then there are bloggers like Michelle Schroeder-Gardner, who makes over a million dollars a year from her blog.
She works on it full-time and has turned it into a lucrative business. Michelle has even spent time living and traveling in an RV, and then traded that in for living on a boat! All because blogging has given her a writer's life with complete freedom over her time.
But whatever level of income you'd like to reach from blogging is up to you. If you're already writing for clients, maybe this becomes a fun side project for some extra cash.
Or, if you still have a full-time job and are searching for the best way out of it, you could build up your blog until you're earning enough money from it to replace your regular income.
3. A hungry audience
People read blogs — a lot.
In fact, more than three out of every four internet users read blogs.
And I was surprised to find out that people spend three times longer reading blogs than reading email.
This shows people are hungry for content.
And unlike email, where you often didn't ask for or don't want to deal with the things that are in your inbox …
Most readers find blogs because they're looking for information, entertainment, or connection.
Maybe they need writing advice or parenting help — so they search for blogs that address those topics.
Or maybe they're looking to improve at a hobby like woodworking or golf — so they go to blogs for those, too.
It could be that they just want to be entertained and to feel like they're sharing in the conversation about a topic they love, like their favorite TV show, movie franchise, or sports team. So again, they rely on blogs.
It just goes to show that whatever the reason, there's a massive appetite for blogs.
4. "Beginner's Mind" is just as good as expert status
One of the hang-ups some people have about blogging is that they're not sure what to write about. And they worry that they're not an expert on any topic — so why would anyone listen to them?
But the truth is, you don't have to be an expert!
For one thing, you'll gain expertise the more you write and the more time you spend immersed in your topic.
But here's another thing you should know …
You can treat your blog as a learning "journey" and take your audience along for the ride.
Let's look again at Michelle Schroeder-Gardner, the million-dollar blogger I mentioned earlier.
Her blog is called Making Sense of Cents. And it started as a way to share her journey of learning personal finance as she tried to pay off $38,000 in student loan debt.
She didn't gain readers because she was an expert and could tell them exactly how to fix their finances …
She gained readers because she was relatable to others who were struggling with their finances. And she was able to help them by sharing her trials and errors.
You can do the same. This could even be the spark you need to do something you've always wanted to do but haven't started yet.
5. Your canvas is blank
You've probably noticed the variety of examples I've mentioned so far. That's because you can blog about anything.
You're not limited to serious topics like parenting, health, or finances.
You can blog about fashion or movies … beer or wine … travel or tech … or anything else you're compelled to write about, no matter how big or small.
There's no one to stop you or tell you what you need to write about. And with over 4.5 billion internet users worldwide, you're bound to find an audience no matter what you choose.
6. A "gateway" to many opportunities
One of the best things about blogging is that it's a gateway to many other opportunities. Creating your own blog for a full-time or side income isn't the only path.
You can also use blogging to generate leads for your freelance copywriting business.
By blogging about your niche, you'll show you understand the pain points your potential clients face. And you'll position yourself as someone who can solve their problems.
This is a proven way for you to attract clients who are looking for the solutions you're able to provide. And it's a fantastic way to get clients if you're more introverted and uncomfortable reaching out to them.
But your blogging doesn't even have to be for yourself. You can also offer blogging as a service for clients.
Many businesses have a blog but struggle to keep up with it because they have so many other tasks. That's where you can step in and write it for them.
And the best thing about blogging for clients is that it's not a "one-and-done" type of project. They need to post consistently. So getting hired to write a company blog will often be a retainer contract, with dependable, steady income month after month.
Blogging regularly will also give you room to practice and experiment, make you a better writer, and help you build your portfolio of samples.
Now, I'd love to give you one more bonus reason to start blogging right now …
AWAI has come out with a blogging program that will help you with everything from choosing your topic, to the "technical" aspects of setting up a blog, to building your audience, to writing your posts, to monetizing your blog.
The program guide is web writing expert Heather Robson, Managing Editor of Wealthy Web Writer, who went out and got the best advice, strategies, and tips from 10 of the most successful, highest-paid bloggers working today.
Go here to get all the details about this exciting program and to find out how you can get your hands on it right away!
If you're a new writer looking for a starting point — or an advanced writer ready to add on a skill that's easy and fun — nothing could be more perfect than blogging.
Do you have any questions about getting started as a blog writer? Let us know in the comments.

How to Write Blogs for Yourself and Clients: A Step-by-Step Guide to Blogging Success
Every writer should know how to write blogs. You'll become a better writer faster. And you can make great money writing blogs for yourself or for clients. Learn More »

Published: July 13, 2021